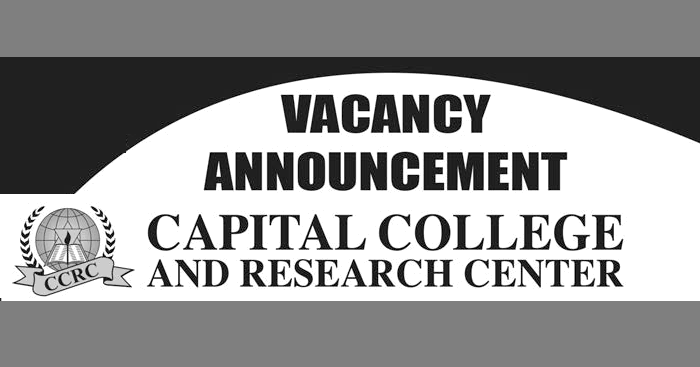 Capital College and Research Center (CCRC), one of the leading educational institutions of its kind in the country, invites applications for faculty members (+2 Level) in the following positions.
Positions:
1. Senior Lecturers
2. Lecturers for Full Time (Morning/ Day)
Subjects and Required No.
Physics - 4
Chemistry -3
Mathematics -3
Zoology - 1
Botany -1
Computer - 2
English -2
Experience:
For Senior Lecturers, Minimum of 10 years of Teaching Experience
For Lecturers, Minimum 2 years of Teaching Experience
Qualification: Masters' Degree with Minimum 1st Division in Related Subject
Salary Starts from Rs. 48,000 per month
Deadline for Applications: 15 Jestha 2079 (29 May 2022)
Interested candidates are required to submit a cover letter, curriculum vitae, recent passport size photograph, copies of supporting documents, and copy of Master's transcript to the College reception or by e-mail:- [email protected].
Only shortlisted candidates will be called for the further selection process.
CAPITAL COLLEGE AND RESEARCH CENTER (CCRC)
GPO Box 9737, Koteshwor, Kathmandu
Telephone: 01-5100423, 01-5100456,
E-mail: [email protected]
College Job
Teaching Jobs
Job Vacancy