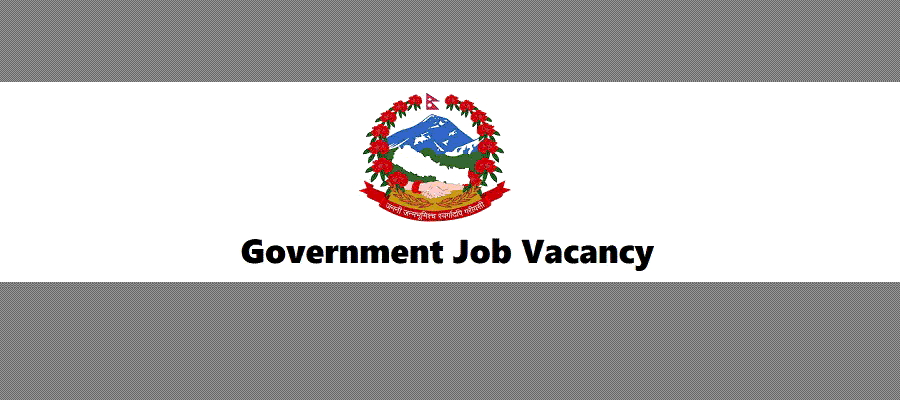 Chautara Sangachokgadhi Municipality, Municipal Executive Office, Chautara Sindhupalchok, Bagmati Province Nepal Notification regarding filling up the post of Agricultural Officer and Veterinary Officer on Contract
Since the posts for Agricultural Development Branch and Animal Services Branch under Chautara Sangachokgadhi Municipality have to be filled through open competition on a contract basis; This notice has been published that interested Nepali citizens who have qualified as follows should submit an application along with the application form to the administration branch of this office along with the required details and the receipt of payment of the specified revenue within 15 days from the date of publication of this notice.
Agricultural Officer, Sixth Level -1 (One)
Veterinarian, Sixth Level -1 (One)
1) Minimum qualification and experience required:
a) In the case of Agricultural Officer: At least a Bachelor's degree or equivalent in Agricultural Science from a university or educational institution recognized by the Government of Nepal.
b) In the case of veterinarians: Passed at least a bachelor's degree or equivalent in veterinary science from a university or educational institution recognized by the Government of Nepal.
c) Completed 21 years and not exceeding 35 years (not exceeding 40 years in case of women) on the last date of application
2) Application Place: Chautara Sangachokgadhi Municipal Office, Chautara, Sindhupalchok
3) Last date for submission of application: 2079-10-03 (up to 4:00 PM)4
4) Application fee: Rs. 1000 (Rs. One thousand only)
5) Mode of Selection: Written and Interview
6) Documents attached with the application: Copies of the following documents certified by the applicant himself
a) Copy of Nepali citizenship certificate
b) Copy of the certificate of minimum educational qualification
c) Copy of character certificate
d) Copy of the certificate of training and experience
e) Copy of Nepal Veterinary Council registration certificate in case of a veterinarian
f) 2 recent passport-size photographs
7) Service facilities and others: At the local level, the Agricultural Graduate Technical Operation Procedure, 2079 will be in accordance with Subsection 1 of Section 8 of Chapter 1.
8) Contract period: till the end of 2080 Ashad.
Note: The application form, contact date, and other information can be obtained from the official website of this municipality www.chautaramun.gov.np.
Date of publication of the notice for the second time: 2079-09-20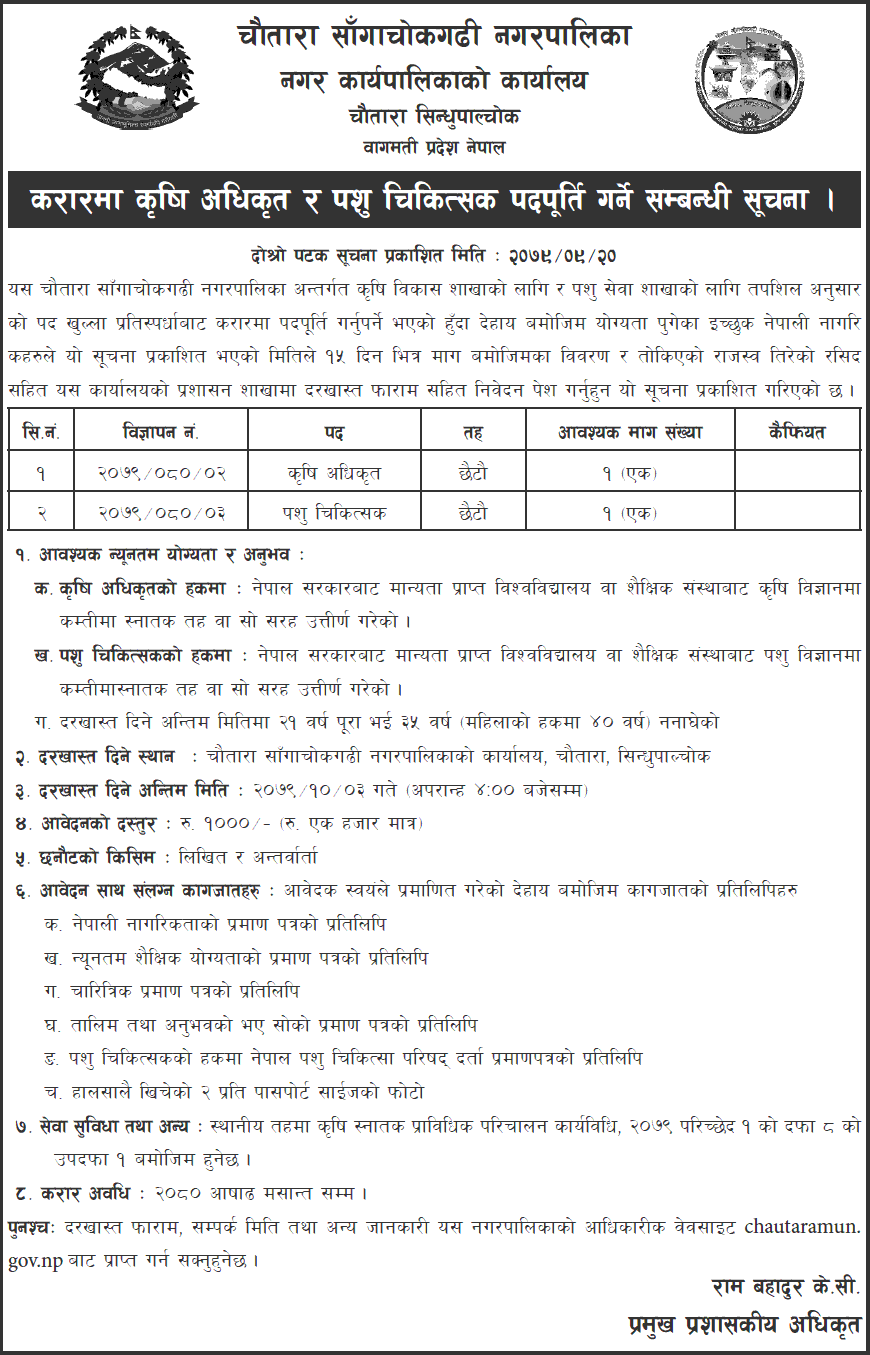 Sindhupalchok
Veterinary Job
Agriculture Job
Bagmati Pradesh
Government Job