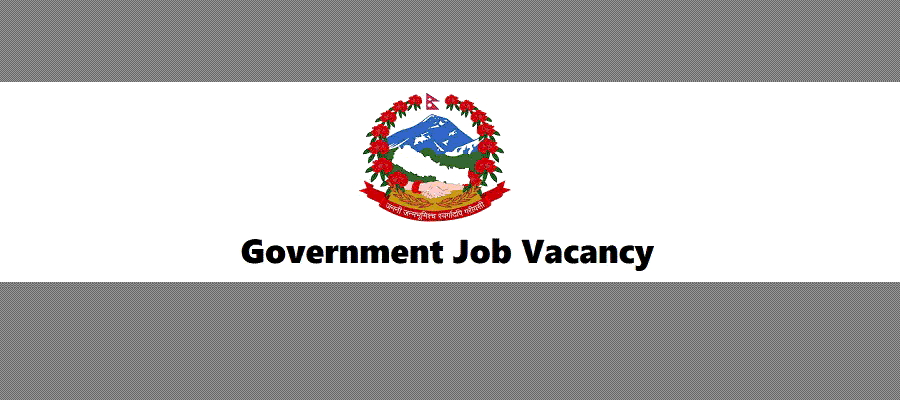 Chulachuli Rural Municipality, Office of the Rural Municipal Executive, Chulachuli, Ilam, Province No.1, Nepal Information Technology Officer service contract notice.
According to the decision of the Chulachuli Rural Municipal Executive Office dated 2079-04-03, the number and qualifications of employees should be specified in the contract. This notification has been published for all interested Nepali citizens who are eligible to submit an application form with the required details and the receipt paid to the Rajshach branch of this rural municipality within 15 (fifteen) days from the date of publication of this notification.
1. Information Technology Officer (6th Level Officer) - 1 (One)
1) Eligibility: The minimum qualification for the post of "Computer Officer" taken by the Public Service Commission or graduation from a recognized educational institution in Computer or Information and Communication Technologies or any of the similar subjects (BIM, BIT, BBIS, BCIS, BCA, BEIT, BSc. CSIT, BE Electronics and Communication Engineering) degree should have been obtained.
2) Required Documents: Personal details, certificate of Nepali citizenship, certificate of educational qualification if applicable, certificate of equivalency from a university of Nepal, and certificates of work experience should be signed and verified by the candidate himself.
3) Job Description TOR: according to the conditions of the Provincial and Local Government Support Program (PLGSP) and according to the requirements of the office.
4) Arrangements related to selection: The procedure for managing technical staff in the contract of Chulachuli Rural Municipality will be as per 2079.
5) Last date for submission of application: 2079-04-31 within office hours.
6) Exam fee: Rs 1000 (one thousand) only.
7) Salary: As per rules.
8) Age: Must have completed 21 years and not exceeding 40 years.
9) Date of Examination: The date of interview of the shortlisted candidates will be published on the day of publication of the list.
10) Contract period: 6 months.
11) For the application form and other additional information, visit the website of the rural municipality: www.chulachulimun.gov.np or contact the office of this rural municipality.
First published date 2079-04-17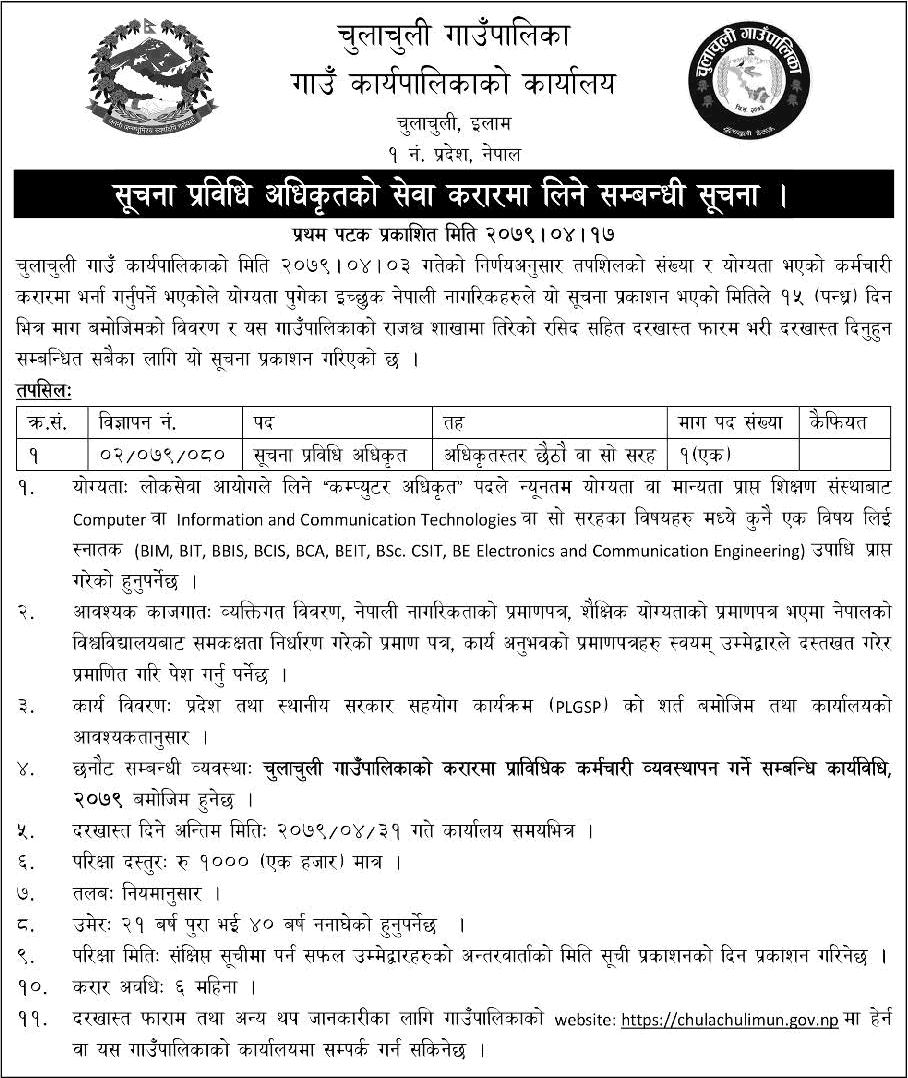 Ilam
Province 1
Job Vacancy
Government Job