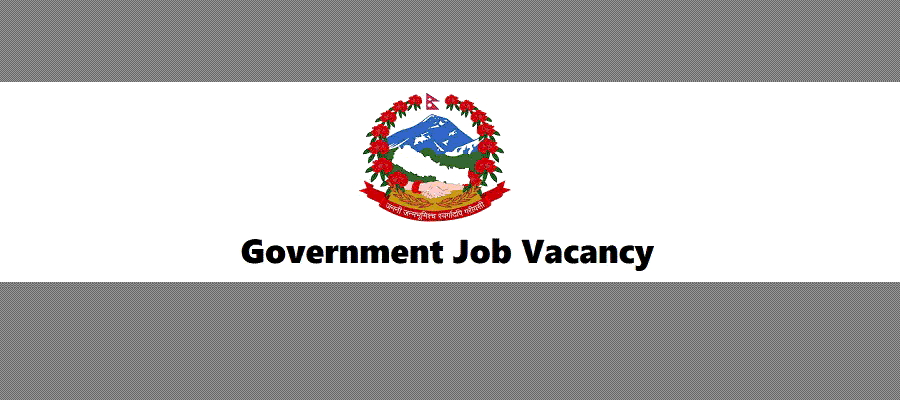 District Hospital Okhaldhunga Vacancy for Staff Nurse: Provincial Government, Ministry of Health, Province No. 1, Directorate of Health, District Hospital Okhaldhunga, Rumjatar Notice regarding recruitment into a service contract
Since District Hospital Okhaldhunga requires the following staff; This notice is published for all eligible Nepali citizens to submit the application form within 15 (fifteen) days from the date of publication of this notice, as according to sub-section 1 of Section 6 of the State Health Worker Contract Service Act, 2079, it is necessary to take contract service through open competition. No action will be taken on late or overdue applications.
Vacancy Details:
Position: Staff Nurse
Level/Class: 5th Level (General Nursing)
Required No.: 3 (Three)
Minimum Educational Qualification: As prescribed by Public Service Commission.
Type of Exam: Written and Interview
Remarks: OCMC, NICU, and NRC Unit
Documents to be submitted:
Application form,
Copy of Nepali Citizenship Certificate,
Copy of certificate of minimum educational qualification required, (attested by the candidate himself)
Copy of relevant council registration certificate
A copy of the certificate of work experience in the health sector.
Place to submit application: District Hospital Okhaldhunga, Administration Branch. Contact no. 037-540188
Last date for submission of application form: 2079-10-13, Application fee: Rs 1000/-
Services and facilities: As prescribed by the state government for the respective posts.
Contract period: till the end of June 2079 and can be extended.
Candidate Selection Method: Written Exam and Interview.
Date of Conduct of Written and Interview: It will be published on the notice board of this hospital.
Age limit of the candidate: Candidates should be 18 years old and not exceeding 45 years on the last date of application 2079-10-13.
Candidates must not be disqualified by other prevailing laws.
First published date: 2079-09-29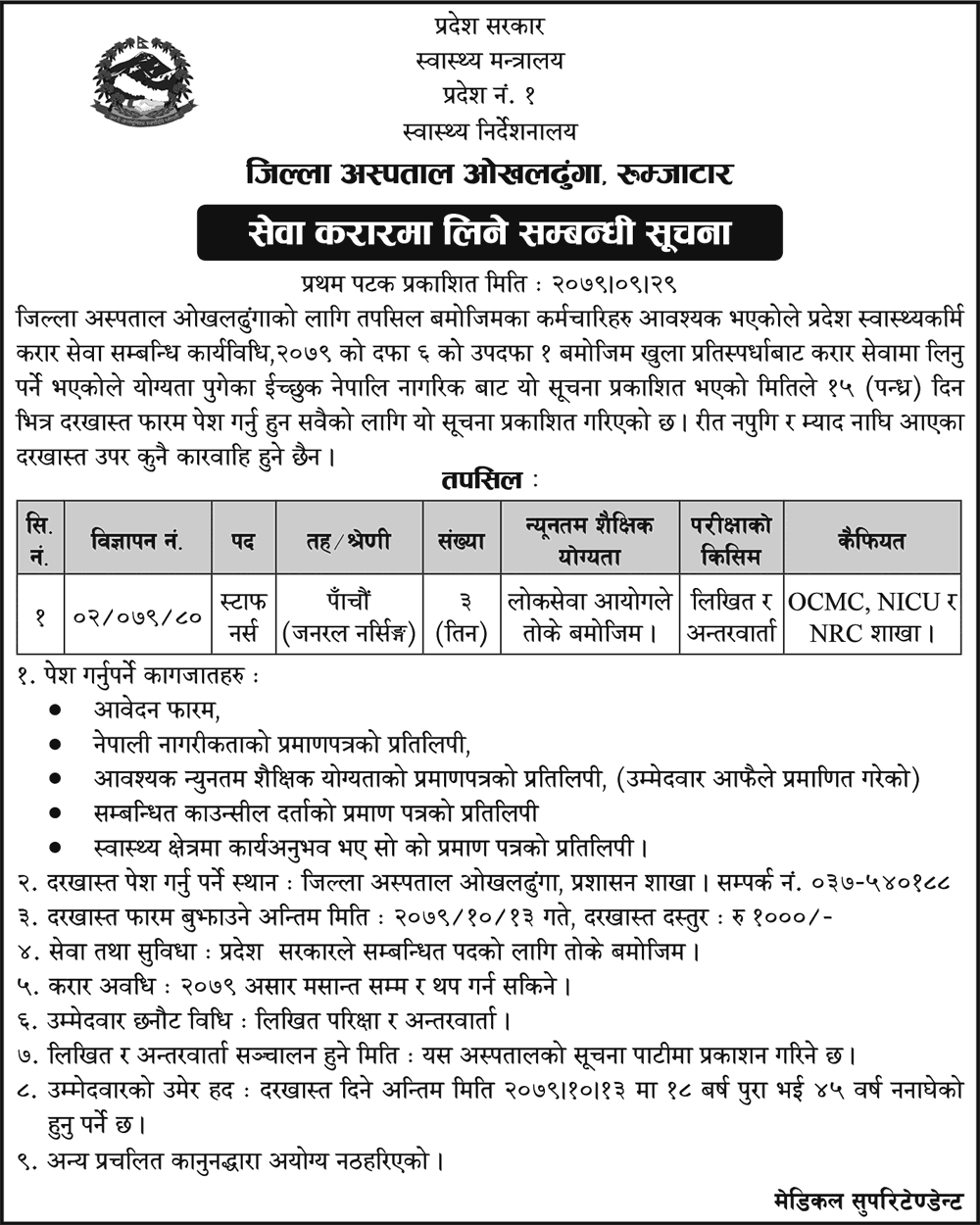 Hospital Job Vacancy
Okhaldhunga
Koshi Pradesh
Health Job
Government Job