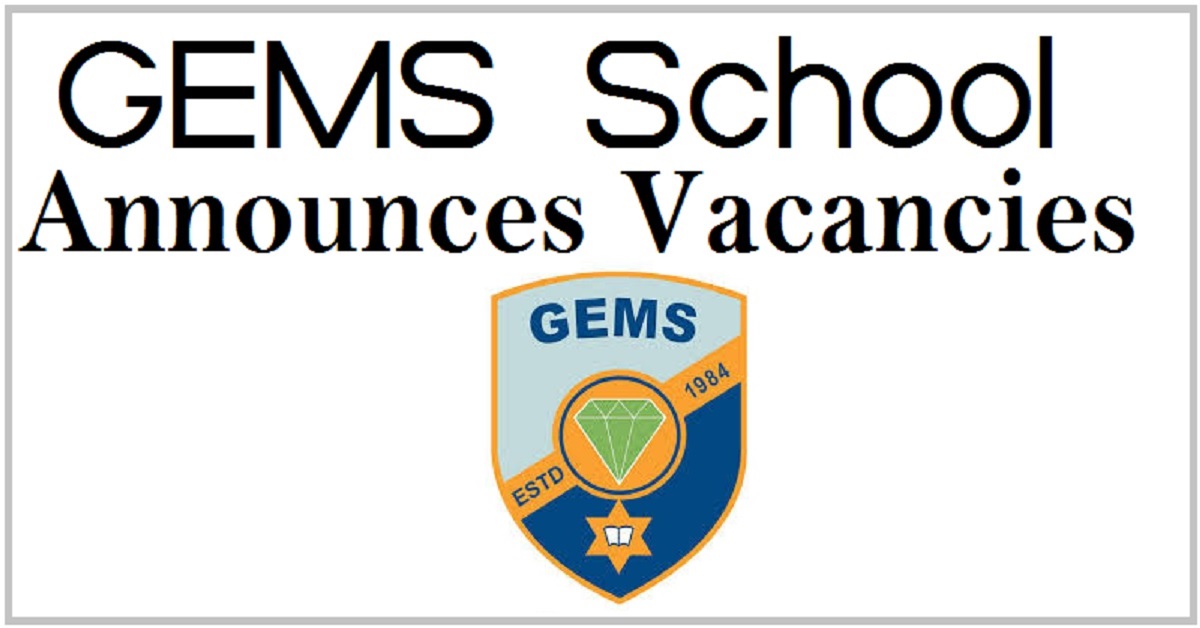 GEMS School Vacancy for Various Positions:
GEMS School, founded in 1984 A.D., is the only school in Nepal to have been bestowed upon the National Educational Award 6 times, Regional Educational Award two times, and The Best Provincial School Award two times since its inception. The school primarily focuses on the overall development of the students with the implementation of the International Primary Curriculum (IPC) incorporating modern teaching pedagogies. We are inviting applications from well-qualified, experienced, and dynamic candidates with a strong commitment to progressive teaching and professional development for the following positions:
1. Primary School (Bachelor's Degree)
IPC (English, Science, Physical Education, Art)
IPC Curriculum Leader (Master's Degree)
2. Middle School (Preferably Master's Degree)
English
Social Studies
Health and Physical Education (HPE)
3. Secondary School (Master's Degree)
English
Social Studies
Environment, Population, and Health (EPH)
Computer Science
Science Lab Technician (Bachelor's Degree)
4. Higher Secondary School (Master's Degree)
Computer Science
Mathematics
Economics
5. A-Level (Master's Degree)
6. Administration
Librarian
Office Secretary
Staff Nurse (Residential Preferred)
7. ECA Instructors
8. Hostel Incharge (Bachelor's Degree)
9. Supporting Staff
Candidates must have a strong command over written and spoken English (except post no. 9) with at least two years of work experience in the related field with basic computing skills, a sense of integrity, and a positive attitude to learning and professional training. For the Primary Level, preference will be given to those candidates who are trained and experienced in delivering the IPC.
The remuneration and other benefits are highly attractive. Interested candidates should visit www.gems.edu.np/careers and may apply online via a downloadable form, which must be completed and sent to the Director at [email protected] or dropped in person at the school office latest by April 23, 2021 (Baishakh 10, 2078). Only shortlisted candidates will be contacted for the recruitment process.
Human Resource Department
GEMS School, Dhapakhel, Lalitpur, Nepal
Contact: 01-5275111, 01-5275112
Website: www.gems.edu.np
Teaching Jobs
Job Vacancy
Lalitpur
School Job