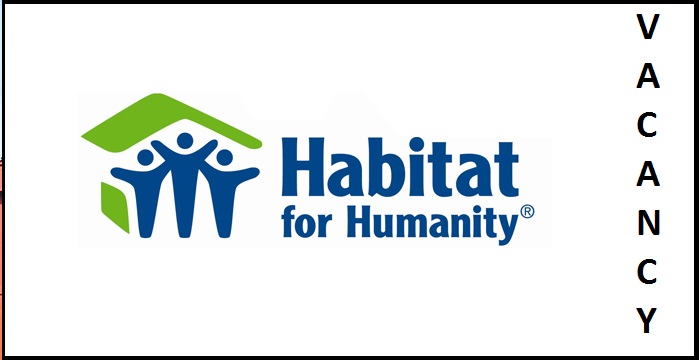 Habitat for Humanity International Nepal's vision is a world where everyone has a decent place to live. Habitat Nepal operates as part of an international network with a common objective of reducing poverty and eliminating substandard housing and homelessness from the world. Habitat Nepal invites applications from highly qualified candidates for two (2) positions based in Habitat Nepal's Central Office in Kathmandu.
1. Project Manager
A pro-active and entrepreneurial leader who is responsible for overseeing the implementation of an innovative project focused on promoting safe, affordable, and durable house constructions utilizing treated bamboo in the eastern Terai. This person will provide direction and operational oversight to market-based strategies to increase the supply of treated bamboo for construction use and develop and test market demand for bamboo housing products.
S/he will ensure timely delivery of project outcomes through well-organized coordination, frequent negotiations, and clear communications (oral and written) in English.
S/he will also lead the development of new projects and strategies to engage market systems in providing housing solutions for low-income families in Nepal.
2. Advocacy Coordinator
Is responsible for strengthening advocacy efforts in Habitat Nepal's programs by promoting increased land ownership tenure security among the marginalized populations in Nepal. S/he is responsible for networking, partnership building, and conducting diagnostic exercises in the field in coordination with different stakeholders and Government entities. The overall purpose of this assignment will be to research and strengthen safe and secure land and housing rights of marginalized landless families, and specifically pursue women's land rights within this context.
Please refer to www.habitatnepal.org/career for the detailed position description. Interested candidates are requested to visit the Merojob site to apply through the online form made available - https://merojob.com/habitatnepal/. The application submission deadline is October 7, 2021.
Human Resources Department, Habitat for Humanity International Nepal
Follow us to learn more about our work - www.facebook.com/habitatnepal
In accordance with its foundational mission principles, Habitat for Humanity International is committed to the highest ethical standards and opposes all forms of discrimination, exploitation, and abuse. Our intent is to create and maintain a work and life environment that is safe, productive, and respectful for our colleagues and for all we serve.
Habitat for Humanity International Nepal is an equal opportunity organization. Women, persons with disabilities, marginalized and disadvantage communities, and local candidates are encouraged to apply.
Only shortlisted candidates will be contacted for further steps in recruitment. Habitat for Humanity International Nepal reserves the right to accept or reject any applications without assigning any reasons whatsoever.
Job Vacancy
Kathmandu
INGO Jobs