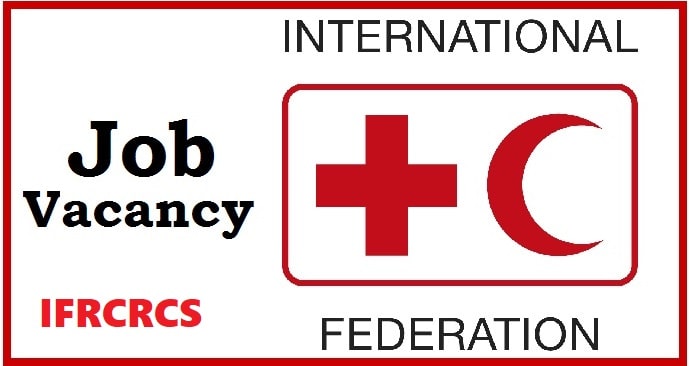 The International Federation of Red Cross and Red Crescent Societies (IFRC) is the world's largest humanitarian organization providing assistance without discrimination as to nationality, race, religious belief, class or political opinion. The office's role is to support the Nepal Red Cross Society (NRCS) in delivering humanitarian services to the most vulnerable. More information on the organization and its activities, can be obtained from the following website: www.ifrc.org
Position: Regional Shelter and Settlements Coordinator for IFRC
Qualification: Master's degree or equivalent qualification in structural/civil engineering, architecture, construction management, project management, or related field
Experience: Minimum of 7-10 years of shelter/housing or rehabilitation programming experience, including site supervision and contract and/or project management preferred
Responsibilities:
The Regional Shelter and Settlements Coordinator will be responsible to support National Red Cross/Red Crescent Societies (NS) in the Asia Pacific Region in the areas of Shelter and Settlements for disaster preparedness, response, and recovery programming in close coordination with Country Delegations (CD) and Country Cluster Support Teams (CCST), the support includes technical advice and review of Disaster Response Emergency Fund (DREF), Emergency Appeal, Operational Strategy, Operations Update and other documents related to emergency operations such assessment plans, assessment reports, programmatic evaluations, recovery plans, among others.
The job purpose also includes the support to advise the development of shelter and urban strategies in coordination with the Climate and Environmental crisis team
The Regional Shelter and Settlements Coordinator will be responsible for supporting the Roving Focal Point for Shelter Coordination (Asia Pacific) in representing the IFRC in its role as convener of the Inter-Agency Standing Committee (IASC) Global Shelter Cluster for disaster response and preparedness activities and will work with the IFRC Asia Pacific Regional Office (APRO) shelter and settlements technical working group members in NS and IFRC CD and CCST.
Interested applicants should submit their CV accompanied by a cover letter demonstrating how their experience is relevant to the specific technical requirements and details of the job duties and responsibilities mentioned in the job description no later than 11 December 2022. Detailed job responsibilities for the position can be obtained from the following website:
http://www.jobsnepal.com/employer/international-federation-of-red-cross-and-red-crescent-societies-ifrc/8923
The Federation is an equal opportunity employer and women are highly encouraged to apply.
The IFRC reserves the right to decide on the candidates and only shortlisted candidates will be contacted for the selection process.
IFRC Country Delegation Nepal,
Red Cross Marg, Tahachal, Kathmandu.
Phone: 01-5385843, 01-5386100
Job Vacancy
INGO Jobs