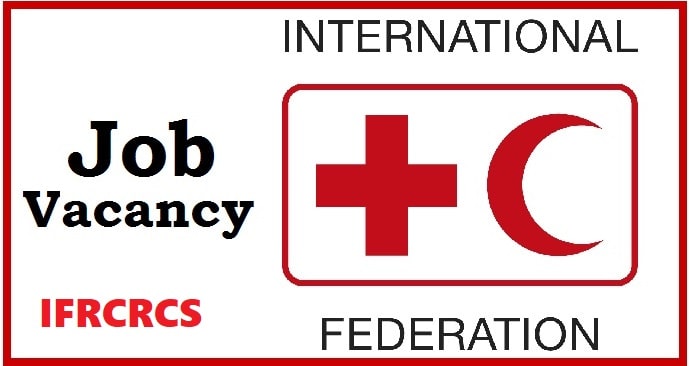 VACANCY ANNOUNCEMENT: The International Federation of Red Cross and Red Crescent Societies (IFRC) is the world's largest humanitarian organization providing assistance without discrimination as to nationality, race, religious belief, class, or political opinion. The office's role is to support the Nepal Red Cross Society (NRCS) in delivering humanitarian services to the most vulnerable.
More information on the organization and its activities can be obtained from the following website: www.ifrc.org
Position: Senior Forecast Based Action (FbA) Officer for IFRC/Finnish RC
Qualification: Bachelor's degree (Master's degree preferred) in social science, rural development, development studies, disaster management, or other relevant fields from a recognized university/institution.
Experience: 05-07 years of experience working on disaster management, project management, and partner coordination including technical coordination. Demonstrated experience in Early Warning Early Action (EWEA)/Forecast-based Action including the development of Early Action Protocols for multi-hazards.
Responsibilities: Senior FbA Officer will provide technical guidance on the development and implementation of EWEA capacities and practices and link the Red Cross humanitarian and preparedness work with the national early warning system to make scientific risk information (forecast) accessible to the most vulnerable communities to reduce the adverse impact of climate and weather-induced threats and other disasters.
Senior FbA Officer will support partner coordination, governmental relations, and activity implementation in EWEA. S/he will be responsible to: collect lessons learned during the project implementation, closely collaborating with MEAL, the Programme Manager and partners, advance the FbA agenda in-country, actively contributing to technical working groups on forecasting and EWS and represent EWEA related forums in Nepal.
Interested applicants should submit their CV accompanied by a cover letter demonstrating how their experience is relevant to the specific technical requirements and details of the job duties and responsibilities mentioned in the job description no later than 28th September 2022. Detailed job responsibilities for the position can be obtained from the following website: http://www.jobsnepal.com/employer/ international­federation-of-red-cross-and-red-crescent-societies-ifrc/8923
The Federation is an equal opportunity employer and women are highly encouraged to apply.
The IFRC reserves the right to decide the candidates and only shortlisted candidates will be contacted for the selection process.
+C IFRC Country DelegationNepal,
Red Cross Marg, Tahachal, Kathmandu.
Phone: 5385843, 5386100
Job Vacancy
INGO Jobs