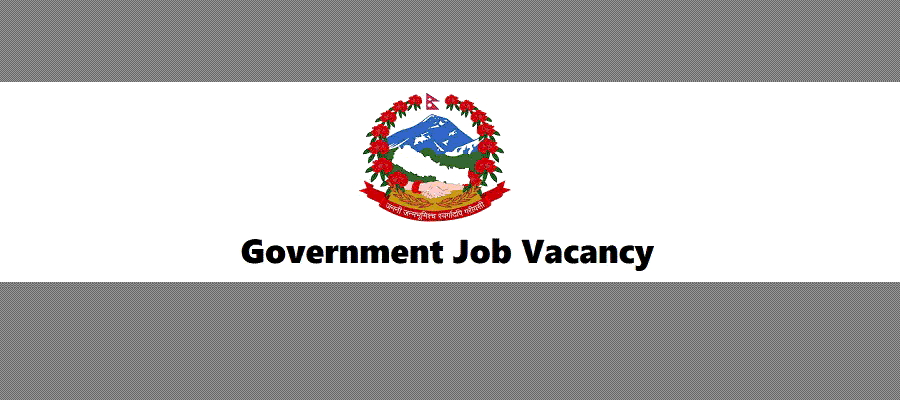 Ishwarpur Municipality Vacancy Announcement for Agriculture Officer
Ishwarpur Municipality, located in Sarlahi, Madhesh Pradesh, Nepal, is seeking to appoint an Agriculture Officer on a service contract basis. The Municipal Executive Office of Ishwarpur has published a notice regarding the recruitment of a suitable candidate for the position.
Position Description and Qualifications Required
Position: Agriculture Officer
Level: Officer 6th Level
Number of Positions: 1 (One)
Minimum Qualification Required: Graduation in Agriculture or equivalent from a recognized educational institution.
Conditions and Features of the Service
Age: Completed 21 years and not exceeding 35 years and in case of women not exceeding 40 years.
Basis of Selection: Written and Interview.
Last Date for Submission of Application: 2079 Chaitra 1 (15th March 2023) (if that day is a holiday, then the next day).
Contract Period: 2080 till the end of Ashad (can be extended based on budget assurance and performance).
Remuneration and Facilities: As specified by the municipality.
Exam fee: Rs. 1,000.- (to be paid to Revenue Branch)
Documents Attached with the Application: Copy of educational qualification certificate, copy of citizenship certificate, copy of experience certificate, copy of the certificate of registration with the concerned council.
How to Apply
Interested and qualified candidates are required to fill the application form in the prescribed format of the Public Service Commission and submit it to the Municipal Executive Office, Ishwarpur, within 7 (seven) days from the date of publication of this notice. The candidates must attach a copy of their educational qualification certificate, citizenship certificate, experience certificate, and certificate of registration with the concerned council. The application must be submitted on or before the last date mentioned above.
Contact Information
For any queries or clarifications, interested candidates can contact the Municipal Executive Office of Ishwarpur by phone at 046-575005 or fax at 046-575005. The contact date is 2079/12/02 (16th March 2023).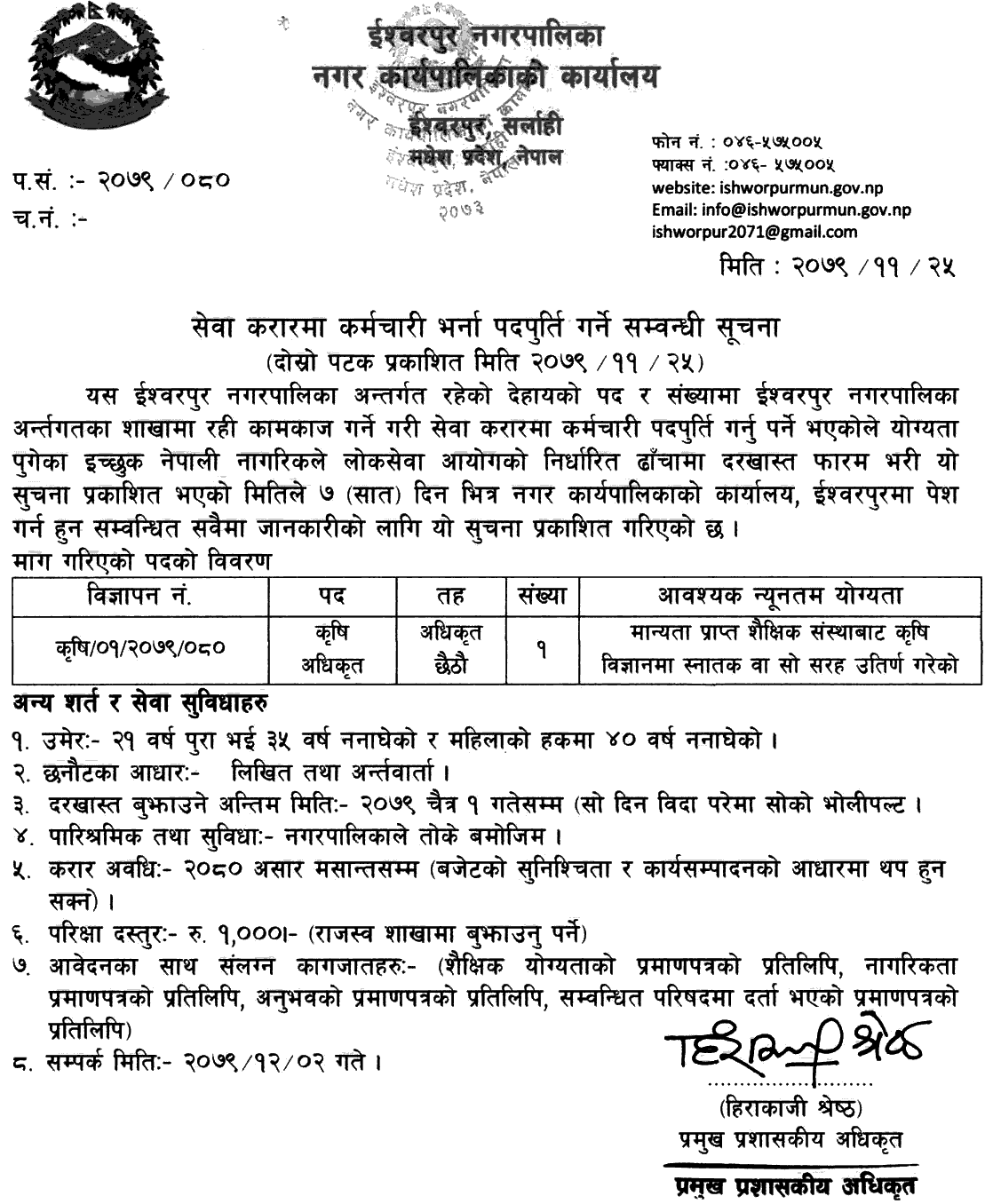 Karar Job Vacancy
Sarlahi
Agriculture Job
Madhesh Pradesh
Government Job