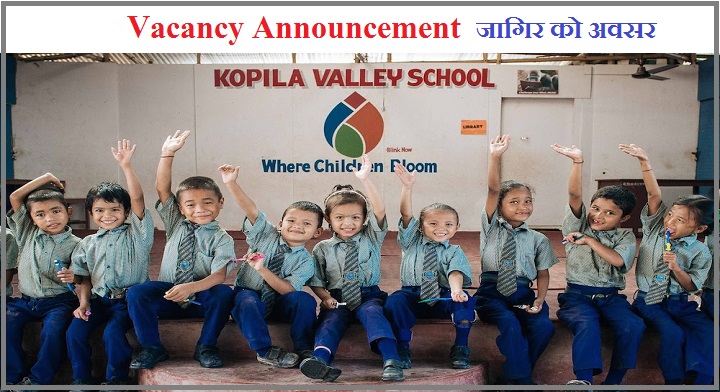 Kopila Valley Sewa Samaj (KVSS) Surkhet is supported by Blink Now Foundation (BNF). It runs a school, a home and a women center. It requires the following staff:
(1). Kitchen Manager / Chef
For Staff, Kitchen and food materials management.
(2). Maintenance Officer: (Engineering Background)
Ensure infrastructure and equipment are in good condition, used to their maximum efficiency and output. It includes preventative maintenance, managing breakdowns, staff management, cost reporting, scheduling etc.
Required: Experience with Solar Energy, waste water treatment, recycling and reusing.
(3). Social Worker (Experienced in organizational Social Work):
Provide social services and respond to the needs of children and families; mentoring and coaching them to safeguard children and women related to KVSS and BNF.
Provide best practices, be a resource for child well-being, mental health, privacy, crisis intervention, child abuse, neglect, case management, family engagement etc.
Please send a cover letter, CV, and PP size photograph to: [email protected] by 28th June 2018.
For inquiries: +977-83-524354
Fluency in written and spoken English, computer skills and relevant experience are required.
Deadline for Application Submission: 28th June 2018.