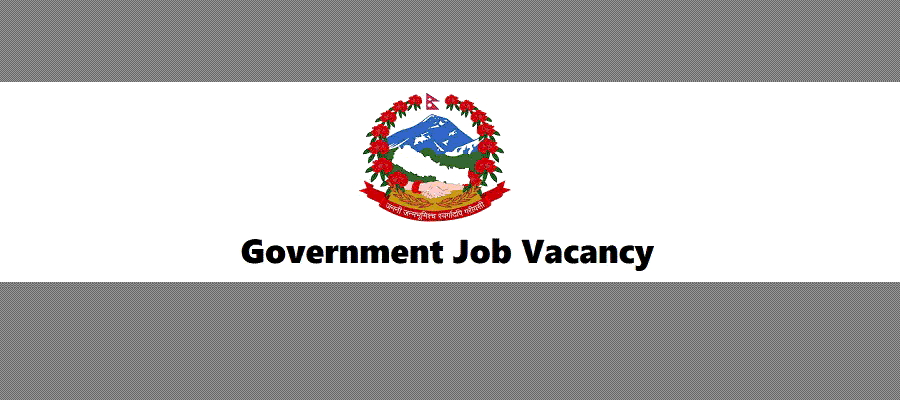 Job Vacancy Notice for Employment Assistant in Mahottari Rural Municipality
Mahottari Rural Municipality, located in Madhesh Pradesh, Nepal, is inviting Nepali citizens to apply for the position of Employment Assistant. The vacant position will be filled through open competition.
Job Description: The position of Employment Assistant is at the 5th level of local service. The selected candidate will be responsible for providing employment services to the local people. The job requires the candidate to have at least 3 months of training in basic computer skills.
Minimum Qualifications:
The minimum qualifications required for this position are as follows:
The candidate should have at least passed the proficiency certificate level or equivalent from an educational institution recognized by the Government of Nepal.
The candidate should be between 18 to 45 years of age.
The candidate must possess a character certificate and a certificate of minimum qualifying marks.
The candidate must also provide copies of work-related documents, a certificate of training, and citizenship.
The applicant must submit three passport size photographs with each copy of the application.
Application Process: Interested candidates can collect the application form from the Mahottari Rural Municipality, Village Executive Office, Mahottari. The last date for submitting the application form is up to 2089/12/06. A non-refundable application fee of Rs. 500/- (Five Hundred) only must be paid by the applicant.
Selection Process: The selection process for the position of Employment Assistant will be conducted through a preliminary merit list, a written test, and a practical test interview.
Service Facility: The criteria for filling the posts of technical assistant and employment assistant at the local level will be as per sections 13 and 14 of 2078.
If you meet the above-mentioned qualifications and are interested in applying for the position of Employment Assistant in Mahottari Rural Municipality, you can visit the official website of the Mahottari Rural Municipality (www.mahottarimun.gov.np) or Prime Minister's Employment Program (www.pmep.gov.np) for more information regarding the application format and job description. Remember that the deadline for submitting the application is fast approaching, so hurry and submit your application before the due date.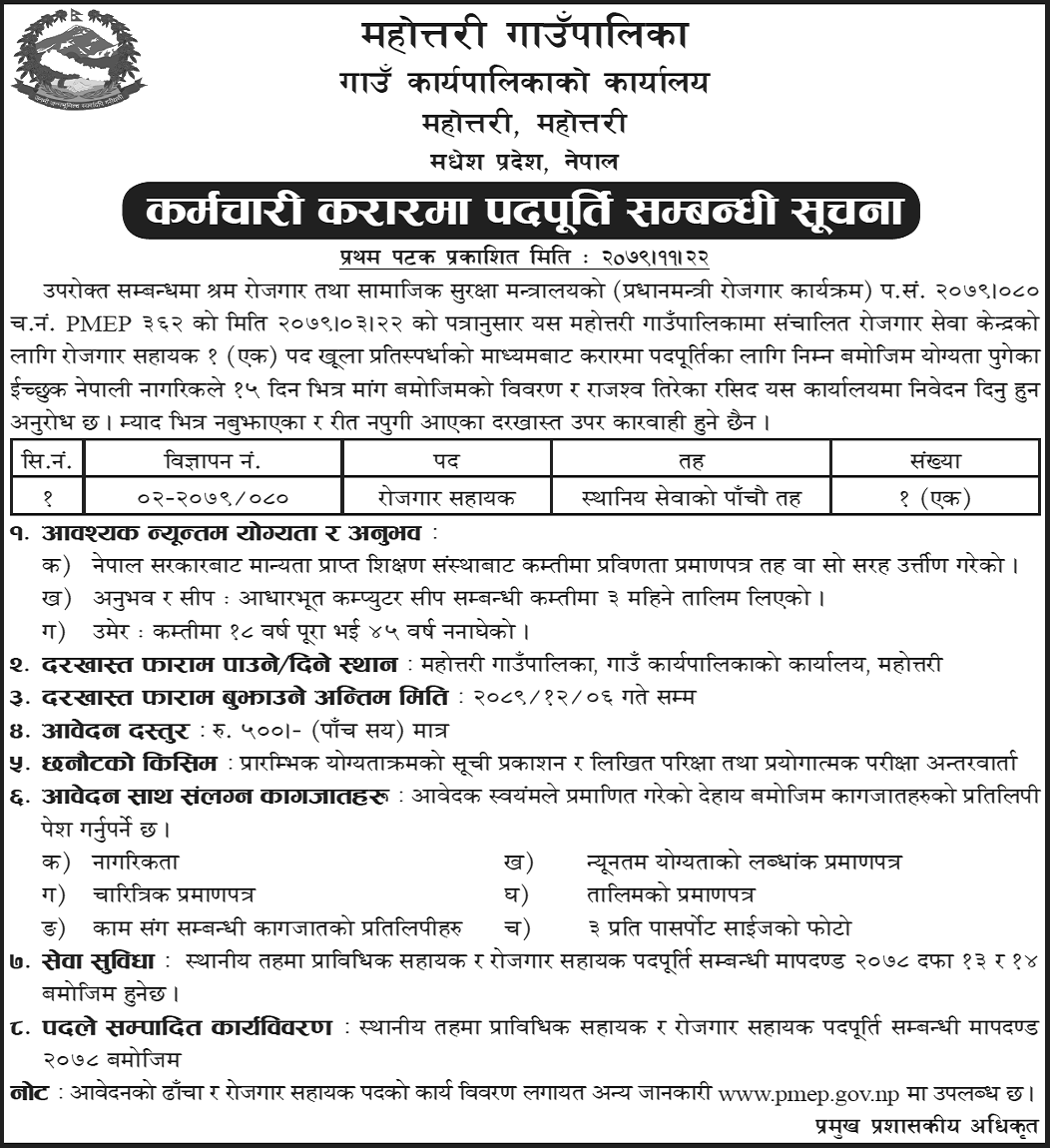 Karar Job Vacancy
Madhesh Pradesh
Mahottari
Job Vacancy
Government Job