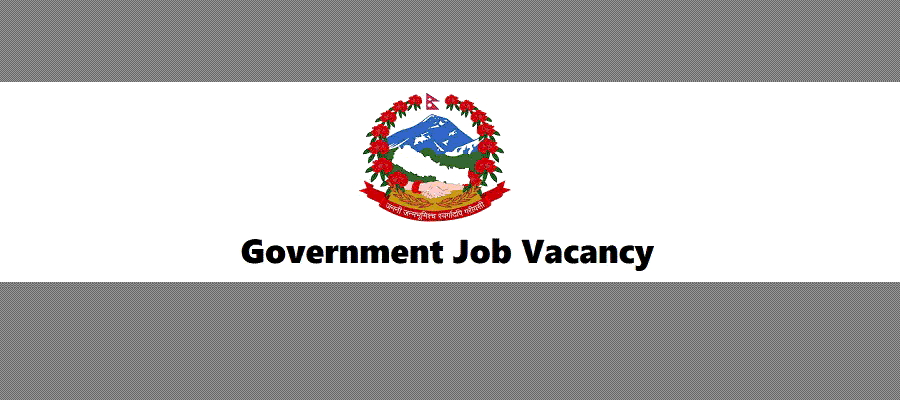 Job Opportunity in Manebhanjyang Rural Municipality, Manebhanjyang, Okhaldhunga, Koshi Pradesh, Nepal
Manebhanjyang Rural Municipality Executive Office is a pivotal institution in Koshi Pradesh, Nepal. We are committed to the welfare and development of our community.
Job Announcement Date: 2080/04/28
---
Position: Psychosocial Worker (Coordinator) -1
Position: Psychosocial Worker
Project: Gender Violence Prevention and Countermeasures
Advertisement Number: 02-3/2080/081
Vacancy Details:
Number of Positions: 1
Work Location: 3 no. Ward Umbu, Village Office
Educational Qualification: Graduation or equivalent. Passed Proficiency Certificate or equivalent as a Psychosocial worker.
---
Eligibility Criteria:
Age Limit: 18 to 40 years as of the last application date.
Special Consideration: Preference will be given to married women with a background in Gender-Based Violence and Psychology in their educational qualifications.
Application Process:
Place of Application: Okhaldhunga office of Manebhanjyang rural municipality.
Last Date of Application: 2080/05/10 (within office hours).
Application Fee: 500.-
Mode of Selection: Preliminary merit list publication, followed by a written test and interview.
Required Documents:

Attested copy of Nepalese citizenship certificate
Minimum educational and character certificates
Work-related experience documentation
Proof of at least 3 months of basic computer training
2 passport-sized photographs.

Benefits: As determined by the office.
Application Form: Available at www.manebhanjyangmun.gov.np.
Payment Details: Pay the application fee to Office Rastriya Banijya Bank Account Number 248010030101002. Submit the gross voucher or receipt paid in cash to the revenue branch of the office.
Contact Us:
Phone: 9852820002, 9852844408
Website: www.manebhanjyangmun.gov.np
Email: [email protected]
---
Note: Interested Nepali citizens who meet the qualifications are encouraged to apply within 15 days from the date of this notice's publication. For more details, feel free to reach out to us.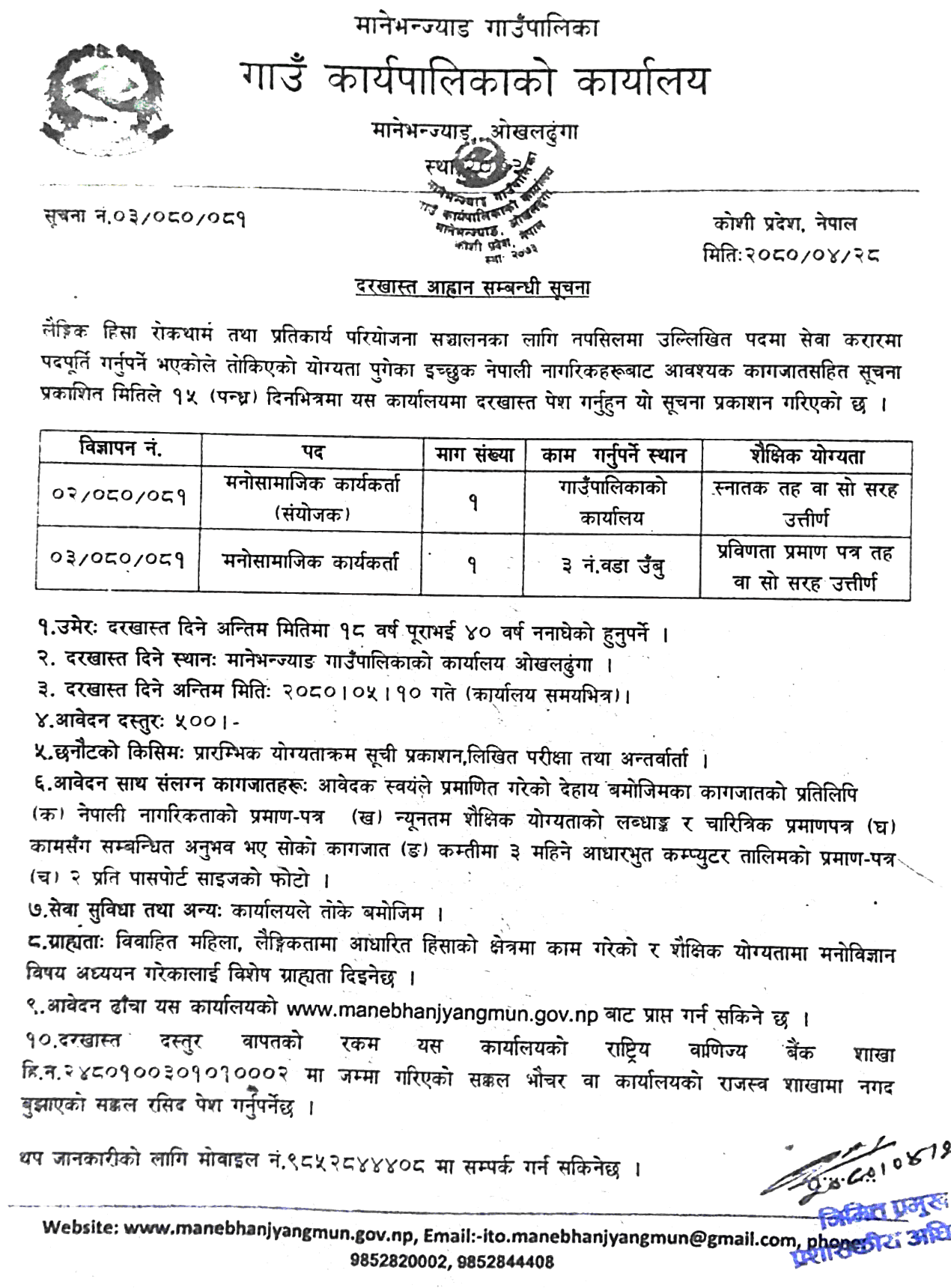 Okhaldhunga
Koshi Pradesh
Job Vacancy
Government Job