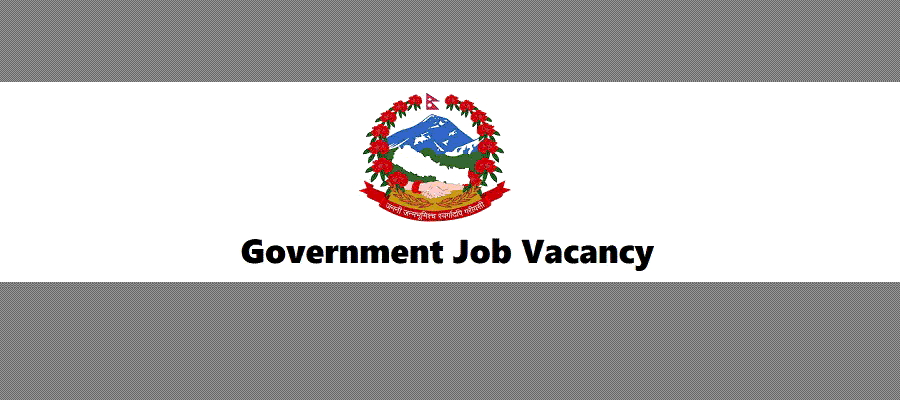 Notice of Job Vacancy at Matihani Municipality for the Post of Employment Coordinator
Matihani Municipality, Municipal Executive Office, Dhirapur, Mahottari, Madhesh Pradesh, Nepal, has recently published a notice regarding the appointment of an Employment Coordinator on a service contract basis. The job vacancy is for the employment service center operated in this municipality. Here are the important details regarding the same:
Qualifications and Experience Required:
The position requires a 6th level officer with the following qualifications and experience:
Passed at least graduation level or equivalent from an educational institution recognized by the Government of Nepal,
Completed 21 years and not more than 45 years on the last date of application,
Having proficiency in Devanagari and English typing,
Skilled in using Computer Printer Scanner Multimedia equipment,
Knowledgeable in using MS-Office Package (Word, Excel, Access, Power Point, etc.),
Basic knowledge about email and internet,
Basic knowledge of Management Information System (MIS).
Application Procedure:
Interested Nepali citizens meeting the above criteria may apply for the post within 15 days from the date of publication. The last date of submission of the application is 01/18/2080 within office hours. The application fee is Rs. 1,000/- (Rs. One thousand only), which can be deposited in the Internal Revenue Account No. of this office at Matihani Branch, Machhapuchche Bank Ltd. Applicants need to attach the gross receipt along with the application and apply in person to the Matihani Municipality Office, Dhirapur, Mahottari.
Selection Process:
The selection process will consist of a preliminary merit list, written test, computer skill test, and interview.
Documents Required:
Applicants need to attach the following documents along with the application:
Copies of Nagarikta, earning certificate of minimum qualification, character certificate, certificate of training, and document of experience (if any),
3 passport size photographs.
Remuneration and Service Facilities:
The remuneration and service facilities for the selected candidate will be as specified.
Important Information:
The right to approve or reject the application will be vested in the selection and recommendation committee.
No action has been taken to disqualify any applicant from government service in the future.
For more information, applicants can visit the Matihani Municipality website at www.mathihanimun.gov.np or contact the Matihani Municipality office at 9854032813 during office hours.
Matihani Municipality has announced a job vacancy for the post of Employment Coordinator. Interested Nepali citizens who meet the required qualifications and experience may apply within the given time frame. The selection process will consist of a preliminary merit list, written test, computer skill test, and interview. For more information, please visit the municipality website or contact the municipality office during office hours.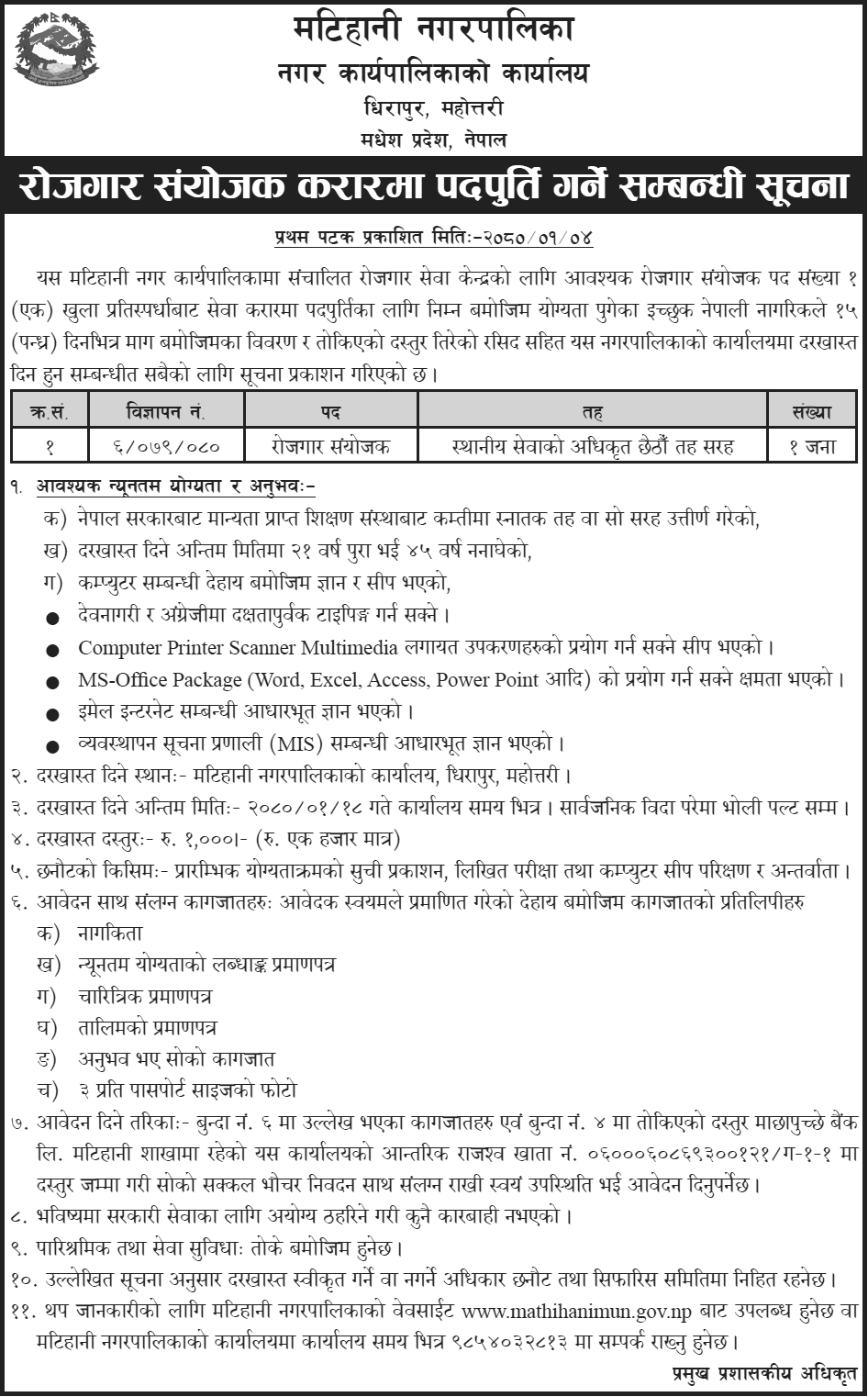 Madhesh Pradesh
Mahottari
Job Vacancy
Government Job