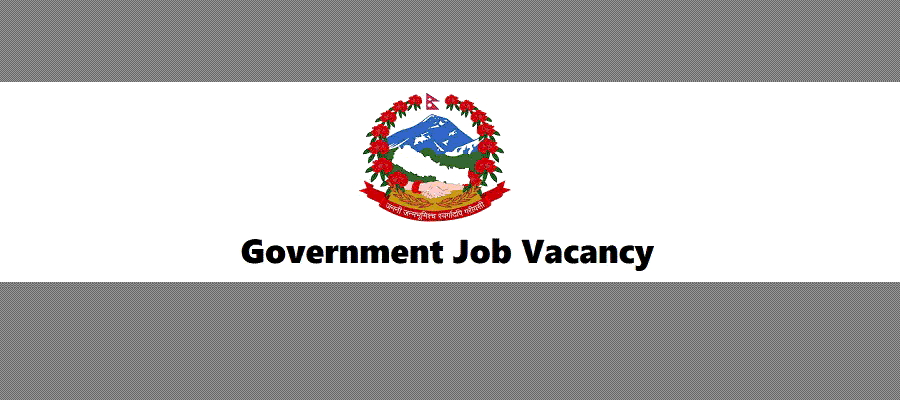 Matihani Municipality Vacancy for Veterinary Doctor and Agriculture Graduate
Matihani Municipality, located in Dhirapur, Mahottari, Madhesh Pradesh, Nepal, is seeking qualified individuals for contract positions in the Municipal Executive Office. The municipality is looking to fill the following positions:
1. Veterinary Doctor - 1 position
Minimum Educational Qualification: Graduation in veterinary medicine from a recognized university or educational institution.
Registration with the council is mandatory.
2. Agriculture Graduate - 1 position
Minimum Educational Qualification: Bachelor's degree in Agricultural Science from a recognized University or Educational Institution.
Interested candidates are requested to submit their applications along with the payment receipt of the prescribed fee within the specified time. The application forms, application fee details, salary information, job description, and service conditions can be obtained from the municipal office or the official website of Matihani Municipality (http://www.matihanimun.gov.np).
All applicants are required to attach the following documents with their application:
Certified copies of educational qualifications
Copy of council registration certificate (for veterinarians)
Certified copy of the Nepali citizenship certificate
It is important to note that all copies must be signed and certified by the candidate themselves.
The initial notice for these positions was published on 2079/12/14, but the municipality did not receive the required number of applications with the specified qualifications. Therefore, this notification has been reissued to invite interested individuals to apply for the vacant positions.
For further information and clarification, applicants are advised to contact the municipal office directly or visit their official website. Matihani Municipality encourages qualified candidates to apply and contribute to the development and progress of the municipality.
Published on 12th Jestha 2080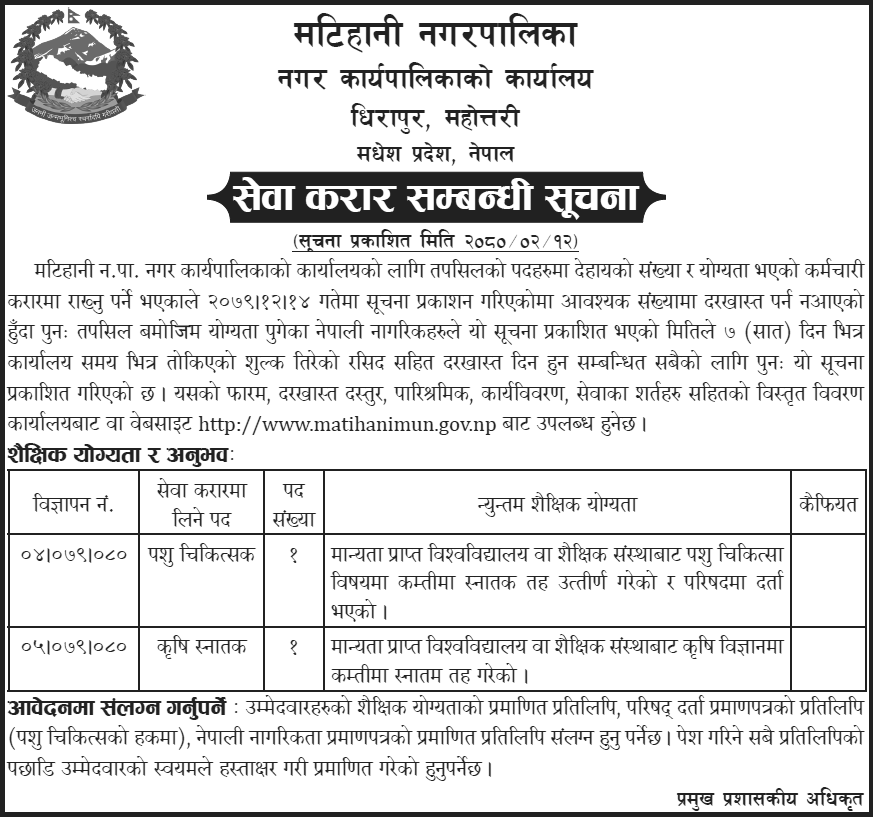 Karar Job Vacancy
Veterinary Job
Agriculture Job
Madhesh Pradesh
Mahottari
Job Vacancy