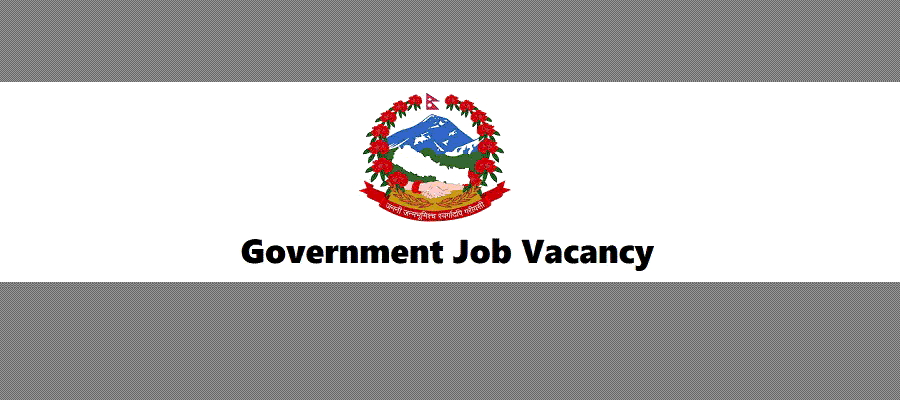 Mustang District Hospital Vacancy for MDGP, Staff Nurse, Anesthesia Assistant: Province Government, Ministry of Health and Population, Directorate of Health, Mustang District Hospital, Jomsom, Gandaki Province Notice regarding the posting of employees in contract service
Manpower required for this Mustang District Hospital under the MNH program as mentioned in detail as the staff positions are to be filled in contractual positions/services; This notice has been published for all concerned to submit the application form to this office by interested Nepali citizens who have reached the qualification.
Additional Information:
1) Last date for submission of application: Within the office hours of the 15th (fifteenth) day from the date of publication of this notice, within the office hours of the next day if that day falls on a public holiday.
2) Educational Qualification: The minimum qualification specified by the Public Service Commission for the respective post should be registered in the relevant post.
3) Documents to be attached: Personal details, 2 copies of passport size photos, Certificate of Nepalese citizenship, Certificate of educational qualification, Certificate of Nepal Health Business Council, Application with certificate of experience.
4) How to apply: Keep the documents mentioned in points no. 2 and 3 in Mustang District Hospital's revenue account no. 27302000001001000001, Revenue Title No. 14229 and office code no. Must be deposited through 3550641014.
5) Salary scale: It will be as mentioned in the contract.
6) Contract period: up to 6 months.
7) Age limit: Completed 18 years and not exceeding 45 years
8) Candidates who are selected for the post will be posted in the order of merit on the notice board of this hospital.
9) For more information: office hours phone no. Can be contacted at 9857649555.
10) Other matters except those mentioned in the notification will be according to the decision of the office.
Note: It is advised to submit a financial proposal while applying for MDGP and Anesthesia Assistant posts.
Email address: [email protected] Jomsom, Mustang
Phone: 069-440291
First published date: 2079/05/24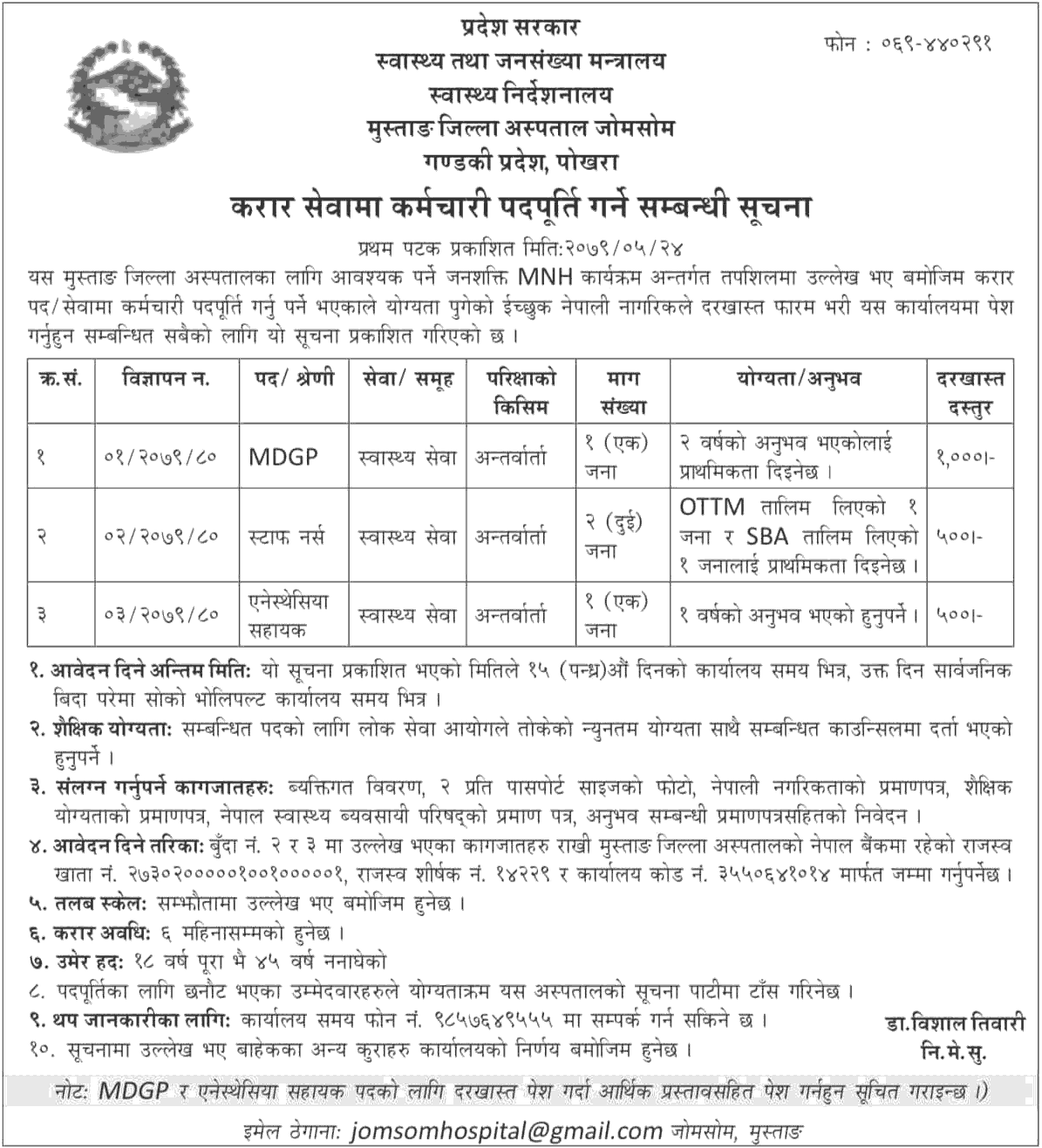 Hospital Job Vacancy
Gandaki Pradesh
Health Job
Government Job