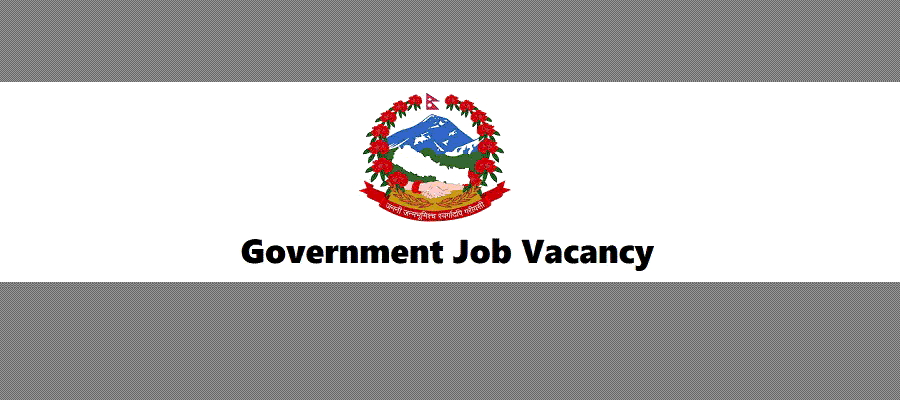 Myagde Rural Municipality (Gaupalika), Rural Municipal Executive Office, Chhang, Tanahun, Gandaki Pradesh, Nepal Notice regarding service contract
Since the number and qualifications of the staff in the detailed position for Myagde Rural Municipality should be retained in the contract; This information has been published for the information of all the concerned Nepali citizens who are eligible to submit the application along with the receipt of payment of the prescribed fee within 7 days from the date of publication of this information.
Detailed information including the application form, application fee, job description, remuneration, and service conditions will be available from the office or from the website www.myagdemun.gov.np.
1. Agriculture Graduate Technician (Agriculture Officer) - 6th Level Officer - 1 (One)
Note: In relation to the recruitment process, as mentioned in subsection 3 of section 6 of the selection process of the Ministry of Agriculture and Livestock Development on the date of 2079-04-23 for Bachelor technical operation at the local level, technical under the contract of Rural Municipality. According to clauses (3) of (b) and clauses 4 and 4 of the procedure related to personnel management 2071, the position will be filled through the process as mentioned above.
As per the form, the fee rules Rs. 10000, the place where the form can be found, Myagde Rural Municipality Office, Chang Tanahun (Census 4 of 2079 related to the tenure of Agriculture Bachelor Technical Operation at the local level) Age completed 18 years and not exceeding 40 years.
Minimum Qualifications Required: Bachelor's degree in Agriculture from a recognized educational institution or equivalent.
The following should be attached to the application: A certified copy of the candidate's educational qualification, a certified copy of the Nepali citizenship certificate, and a certified copy of the work experience certificate, if any, should be attached. All copies to be submitted must be signed and certified by the candidate himself/herself.
First published date 2079-04-31
Agriculture Job
Gandaki Pradesh
Tanahun
Job Vacancy
Government Job