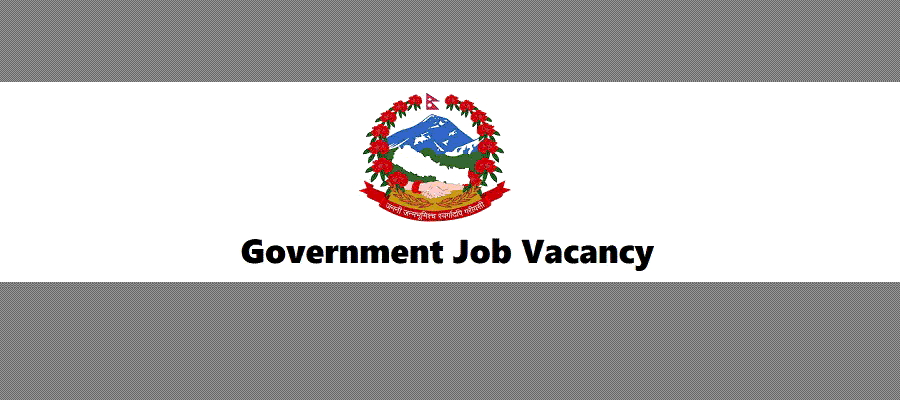 According to the decision dated 2079-08-22 of Myagde Rural Municipality, Rural Municipal Executive Office, Chod, Tanahun, Gandaki Province, the number and qualification of employees with the following numbers and qualifications should be kept in the contract. This notice is published for the information of all concerned to submit the application along with the receipt of payment of the prescribed fee within 15 days (2079-09-8) from the date of publication of this notice. Detailed information including the application form, application fee, job description, salary, and service conditions will be available from the office or the website.
Position: Agriculture Graduate
Level: 6th Level Officer
Required No.: 1 (One)
Note:- In relation to the post-filling process, the Ministry of Agriculture and Livestock Development wat dated 2079.0423 approved the procedures related to the technical deployment of agricultural graduates at the local level, as mentioned in section 6 selection process under sub-section 3 of 2079, according to the prevailing laws, i.e., the procedures related to the management of technical staff in the agreement of the municipality. According to (b) of sections (3) and sections 4 and 5 of 2075, the procedure will be carried out as mentioned above. The form fee is Rs.1000 according to the rules, the place where the form can be found is Myagde Rural Municipality Office, Chang Tanhu (at the local level, Agriculture Graduate Technician
Age Limit: At least 18 years of age completed and not exceeding 40 Years of age.
Required Minimum Qualification: Must be a veterinarian registered with Nepal Veterinary Council after passing the bachelor's degree in veterinary science or equivalent from a recognized educational institution.
To be attached to the application: a certified copy of the candidate's educational qualification, a certified copy of the Nepali citizenship certificate, and a certified copy of the work experience certificate if there is any work experience. All copies to be submitted must be signed and certified by the candidate himself.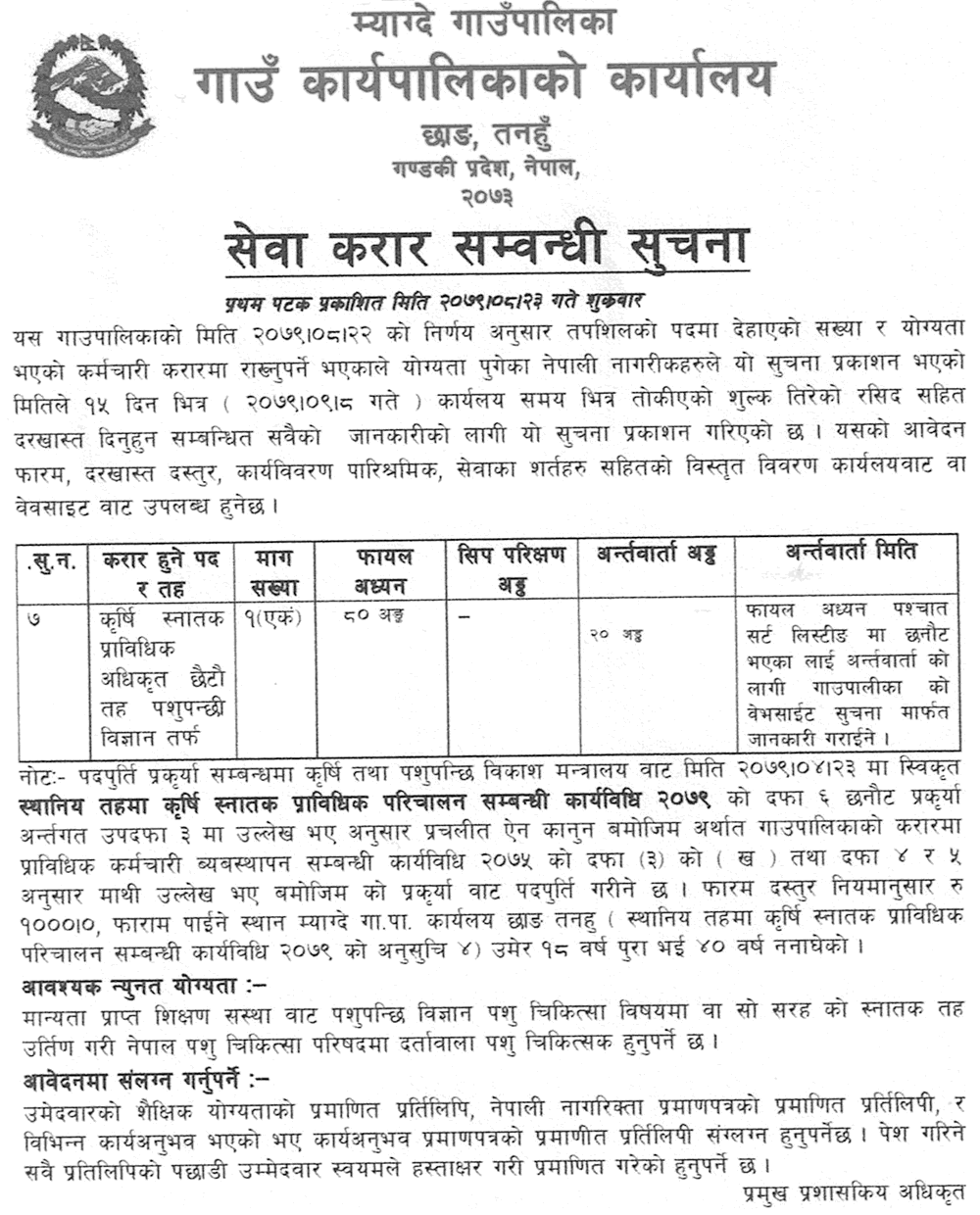 Agriculture Job
Tanahun
Job Vacancy
Government Job