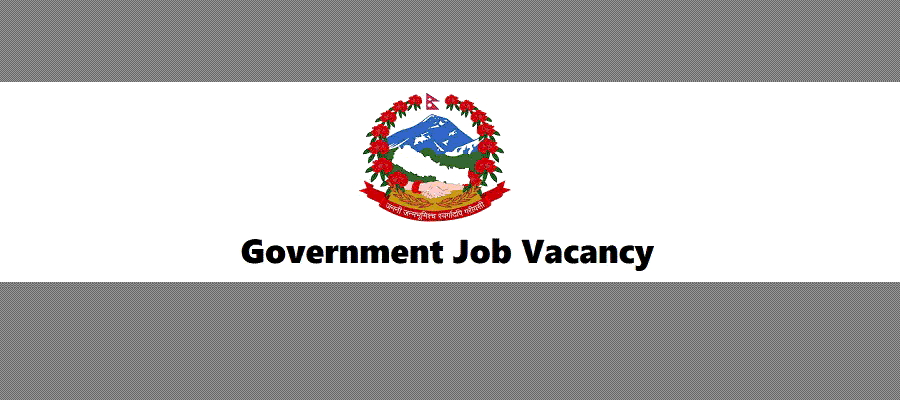 Naugad Rural Municipality, Rural Municipal Executive Office, Hoparigad, Darchula, Sudurpaschim Province, Nepal: For Naigad Rural Municipality, the following number and qualifications of the employees are to be kept in the contract for the post of Tapsil; Eligible Nepali citizens should file the prescribed fee and submit the application along with the receipt within fifteen (15) days from the date of publication of this notice.
1. Pharmacy Assistant - 1
2. AHW - 3 (Three)
3. Radiographer - 1 (One)
Documents to be attached with the application:
a) Attested copy of educational qualification of the candidate - 1 copy
b) Attested copy of Nepali Citizenship - 1 copy
c) 1 copy of passport size photograph
d) In case of having an academic certificate from a foreign university, a certificate of equivalence must be submitted.
Last date for submission of application: 2079-06-02 within office hours (if that day falls on a public holiday, within office hours on the opening day of the office)
3) Application fee: Rs 700 (seven hundred only) for Pharmacy Assistant and Radiographer , Rs 500 (five hundred only) for AHW. In case of applying online, Global IME of Naugad Rural Municipality, C1.1 Internal Revenue Account of Naugad Branch of Bank Naugad Number 540401000007 should be attached with the deposit voucher.
4) Candidate Age Limit: 18 years and not exceeding 40 years
5) Place of application: Naugaad rural municipality office and the email address of the rural municipality can be sent to [email protected]
6) Location of application form: Naugad Rural Municipality Office or can also be downloaded from the website of the Rural Municipality www.naugadmun.gov.np.
7) Mode of Examination: Written and Interview.
8) Exam Date: Will be published later.
9) Salary: According to the decision of the Naugad rural municipality municipal executive office.
Contact Number: 9848753725, 9848879792 and 9848840537
(First: Times Published Date: 2079/05/19)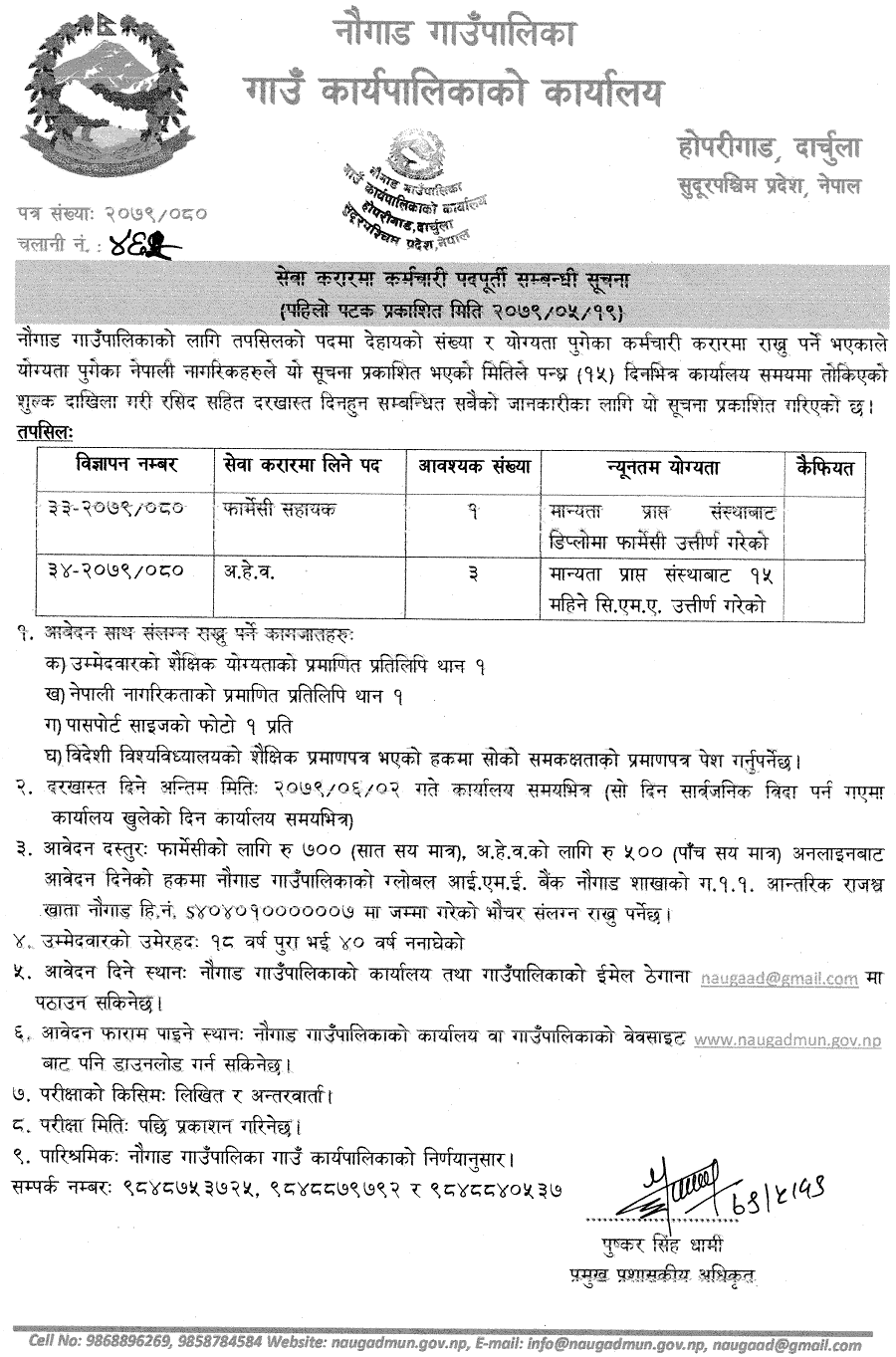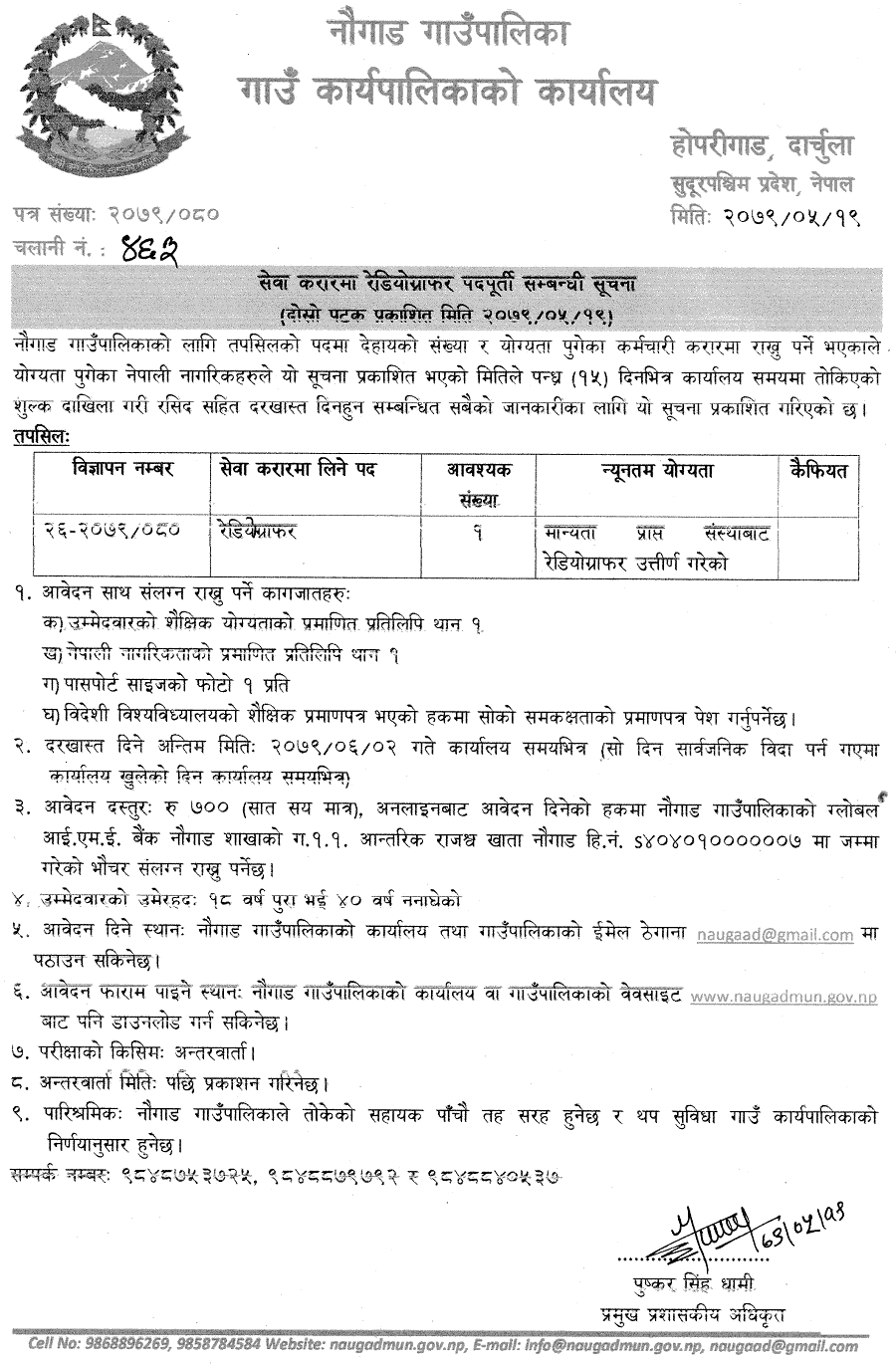 Hospital Job Vacancy
Darchula
Sudurpashchim Pradesh
Job Vacancy
Health Job
Government Job