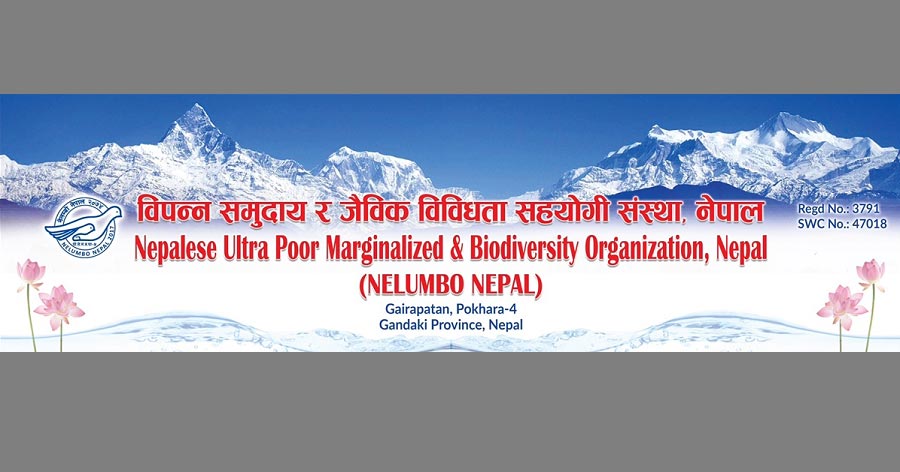 Nepalese Ultra Poor Marginalized and Biodiversity Organization Nepal (NELUMBO NEPAL) is a non-government organization that has worked in health, Education, and Environment in Gandaki Province of Nepal.
NELUMBO NEPAL is well managed and equipped facility with expanding Community and School base. wide range of Oral Health and Dental Care, Full Treatment services, Training for local Health Personal, and Awareness opportunities for communities and students. We are equipped for all forms of Dental Care in the Van. NELUMBO NEPAL is looking for a qualified and well-motivated Nepali citizen for the following post:
1. Post Title: Dental Hygienist
Required Number: 1
Purpose of the Job:
The job holder of this post will be responsible for supporting and delivering high-standard care to the community and also the poorest and most marginalized people. Support for Clinical, training, and awareness services to the community in conjunction with Oral Health and Dental Care In charge. Also willing to support and assist BDS, Programme Coordinator, Health Promotional officer, and Research Officer. Helper and other related personal
Required Qualifications and Skills :
Diploma/Bachelor in Dental Hygienist.
At least 2 years of Clinical and Community based dental care services experience.
High-level knowledge to use basic and advanced systems of Oral Health and Dental care.
Highly interested to teach both local health personnel and the community about Oral Health and Dental Care. Highly motivated to work in community-based Oral Health and Dental Care.
Knowledge and interest in researchers in the area
Good written and spoken Nepali and English.
The application should be received by 5 pm, 12th Ashad 2079 (26th June 2022). Interested candidates wb o meet the above criteria can send their application along with a detailed CV, Academic certificate, and experience certificate to the address given below. The application can be submitted in hard copy or in soft copy. Only shortlisted candidates will be contacted.
NELUMBO, NEPAL
POKHARA-4, GAIRAPATAN
PHONE NUMBER: 061-622727
Email: [email protected]
Note: NELUMBO, NEPAL retains the right to reject sonic or all applications even after the interview without giving any ration.
Job Vacancy
Health Job