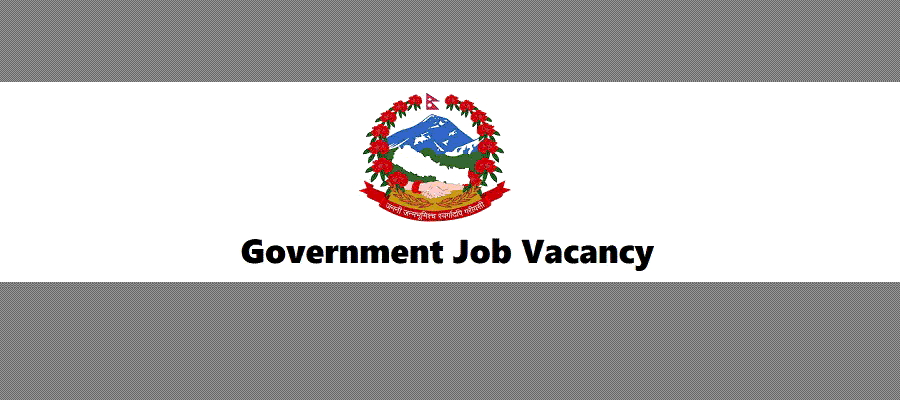 Nepal Police Hospital, Maharajgunj: In view of the increasing incidence of COVID-19 infection as a global epidemic, the existing manpower for contracting and controlling COVID-19 at the Nepal Police Hospital, Maharajgunj, as well as for the treatment of COVID-19 infected patients and other patients is insufficient. Staff Nurse -27 (twenty-seven) and cleaning assistants -10 (ten) employees have to be appointed; This information has been published for the interested persons with the following qualifications to apply by contacting the Personnel Administration Branch (01-4412530 Ext. No. 122) of Nepal Police Hospital, Maharajgunj on the specified date. Details can be obtained from the Personnel Administration Branch of Nepal Police Hospital, Maharajgunj.
| | |
| --- | --- |
| Position | Required No. |
| Staff Nurse | 27 |
| Helper (Sahayogi) | 10 |
2) Minimum educational qualification required: -
A) For staff nurses: Passed proficiency certificate level or equivalent in nursing subject from Tribhuvan University or recognized educational institution and registered with the concerned council.
B) For the helper: Being able to do sanitary work / being physically healthy.
3) Documents to be included with the application by the applicant:
Certified copy of Nepali citizenship.
2 recent passport-size photos were taken with both ears.
Certified copies of all certificates of PCL Nursing or similar passed after passing SLC / SEE (for staff nurses only).
Certified copy of the certificate registered with the concerned council (for staff nurse only).
4) Place of receiving and submitting application form: - Nepal Police Hospital, Personnel Administration Branch, Maharajgunj.
5) Application Form Registration Date: - 2078-10-07 to 2078-10-11, 10:00 AM to 16:00 PM (excluding public holidays)
6) Selection Method: Based on the aptitude, efficiency, and experience of the applicant, the first come first served basis will be selected by the selection committee including the experts of the related subject through interview.
Date of publication of the information for the first time: - 2078-10-07.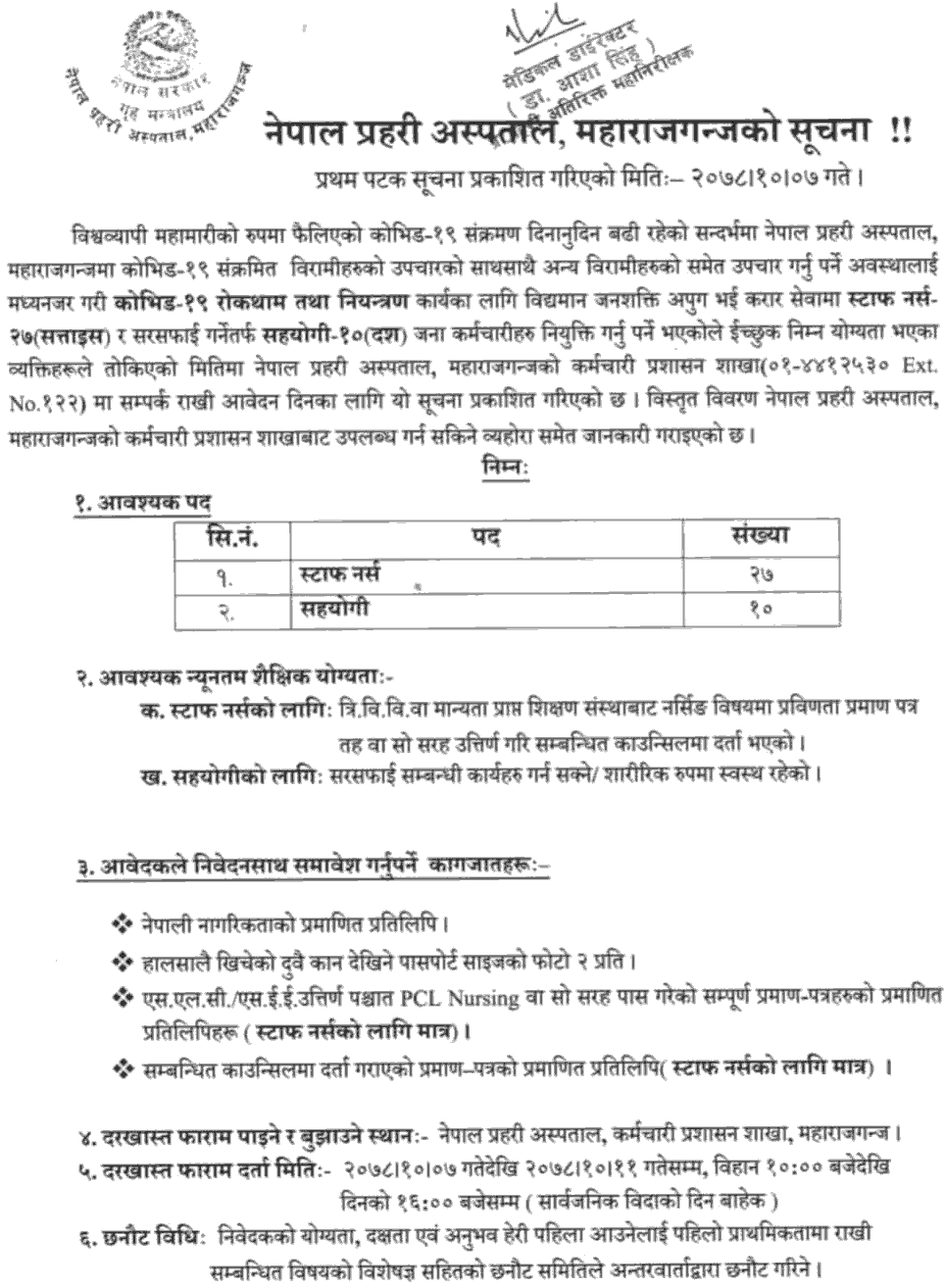 Hospital Job Vacancy
Job Vacancy
Kathmandu
Health Job