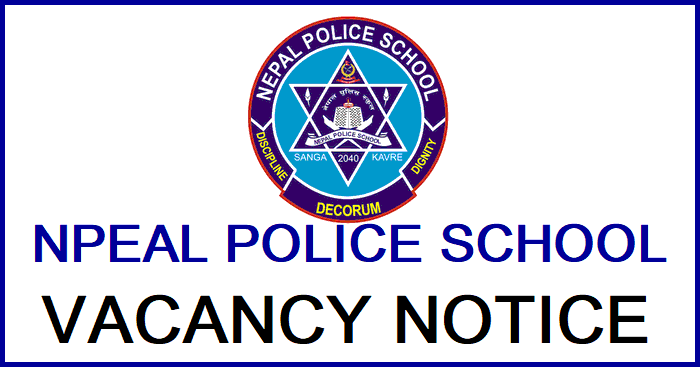 VACANCY ANNOUNCEMENT FOR PRINCIPAL: Nepal Police School, Sanga is seeking a qualified, efficient, and dynamic person for the post of principal to take an opportunity to explore the vibrant education of today's need of around 2000 students. Interested candidates meeting the following requirements are requested to apply with a complete CV and a passport size photograph in the given email address by 12th Ashoj 2079 (September 28, 2022).
Minimum Requirements:
Master's Degree in any discipline from a recognized university.

Minimum five years of experience in teaching at the Secondary Level (11 & 12).

Fluent in written and spoken English.

Below 60 years of age.

Priority will be given to the eligible candidate with prior experience of working as a principal at Secondary School (11 & 12) or College.
Salary, Allowance, and other Facilities: As per the provision of the School Management Committee. Contact Date: 13thAshoj, 2379 (September 29, 2022)
Contact Address:-
Nepal Police School, Sanga, Kavre.
Phone : 011-664670,9851294944
E-mail: [email protected], [email protected]
Kavre
Teaching Jobs
Job Vacancy
School Job
Government Job