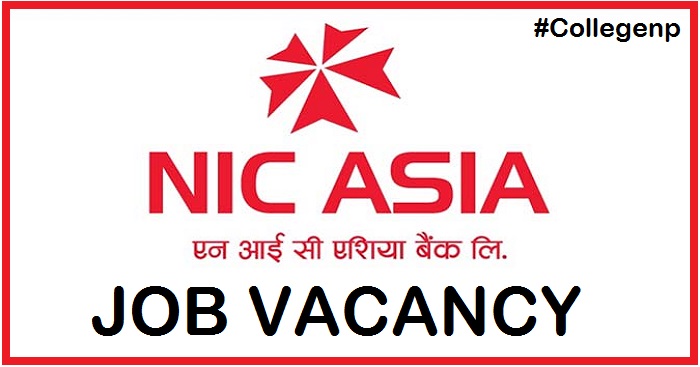 NIC ASIA Bank is looking forward to enriching its team deeply ingrained with unmatched DNA and Ethos, with candidates having Great Dreams, Unfathomable Hunger, and Unstoppable Determination in its journey towards scaling unprecedented heights in its &&1c of becoming the Bank of first choice for all the stakeholders.
Manager-Legal: Assistant Manager/Deputy Manager/Manager
Required No.: Few
| | |
| --- | --- |
| Job Code | ML001 |
| Job / Position Title | Manager Level |
| Posted Date | 2022-11-28 |
| Application Deadline | 2022-12-12 |
Job Profile:
At NIC ASIA Bank, Manager-Legal is considered an extremely pivotal high-level leadership position, who is expected to represent the Bank in all legal matters before pertinent authorities. Hence, it is imperative that Manager-Legal means, lives, and stands the extraordinary NIC ASIAN DNA and Ethos in all functions, behaviors, and decorum. Riding on unmatched strategy and Instrumental structure and, backed by Incredible Empowerment and Robust Enablement with which NIC ASIA Bank differentiates itself from the competition, the Manager-Legal aspirant is expected to act as the Carrier and Champion of the Bank's Vision, Mission, and overall 10x Drive thus truly illustrating that "Impossible is a myth Athot Ko Agadi Har Lakshya Sambhab Chha".
Minimum Eligibility:
Manager-Legal aspirant should have a minimum bachelor's degree in Law with a minimum of 10 years of experience in a related area or a master's degree in Commercial Law with a minimum of 5 years of experience in a related area and age should not exceed 50 years as on the date of application.
Key Consideration:
At NIC ASIA Bank, speed and scale are in the paramount spotlight. We aspire to be both the first mover as well as the fast mover. Hence, a Manager-Legal aspirant is expected to possess tremendous hunger for transformation, passion for excellence and ritualistic agility, iron determination, and a great learner's mind. For the development of other virtues, we shall incubate you impeccably.
To Apply
Visit the link below www.nicasiabank.com/current-vacancies
Application Submission Deadline: 12th December 2022
Banking Career
Job Vacancy
Banking Job