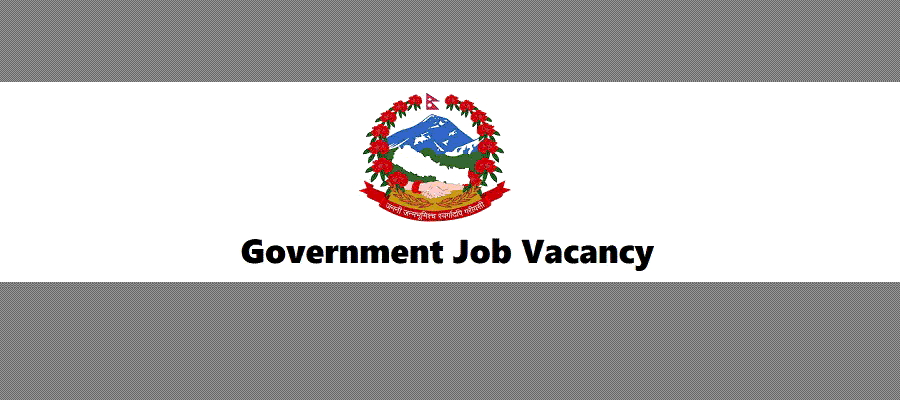 Nijgadh Municipality Announces Vacancies for Facilitator/Volunteer Posts
Nijgadh Municipality has recently issued a notification inviting applications for Facilitator and Volunteer positions for its annual farmer registration program. Here are the details you need to know:
Positions Available
There are 15 positions available for Facilitator/Volunteer contract services.
Educational Qualifications and Experience Required
Special priority will be given to those who have participated in the farmer registration program of the previous fiscal year. Applicants should have passed at least JT/JTA or at least Class 12 with Agriculture/Veterinary subject. Moreover, applicants must be 18-35 years old (not exceeding 40 years for women) and possess an Android/smart mobile/tablet or laptop capable of using the internet.
Documents Required
Interested applicants should submit a copy of their Nepali Citizenship Certificate, Certificate of Educational Qualification, experience certificate (if any), and Bio-Data. Applications can be submitted in person at the Nijgadh Municipal Office Agriculture Branch.
Important Dates
The last date for submitting the application is 26/12/2079 during office hours. If the last day is a public holiday, then the next day will be considered the last day for submission.
Contract Period
The contract period will be as specified in the contract.
Selection Process
Shortlisting will be done through publication and interview.
Services and Facilities
The farmer registration program will be implemented according to the 2077 procedure.
Contact Information
For more information about the application process, interested individuals can contact the Agriculture Branch of Nijgadh Municipality at 053-540200.
If you have the passion and qualifications for these positions, don't miss this opportunity to contribute to the agricultural sector in Nijgadh Municipality.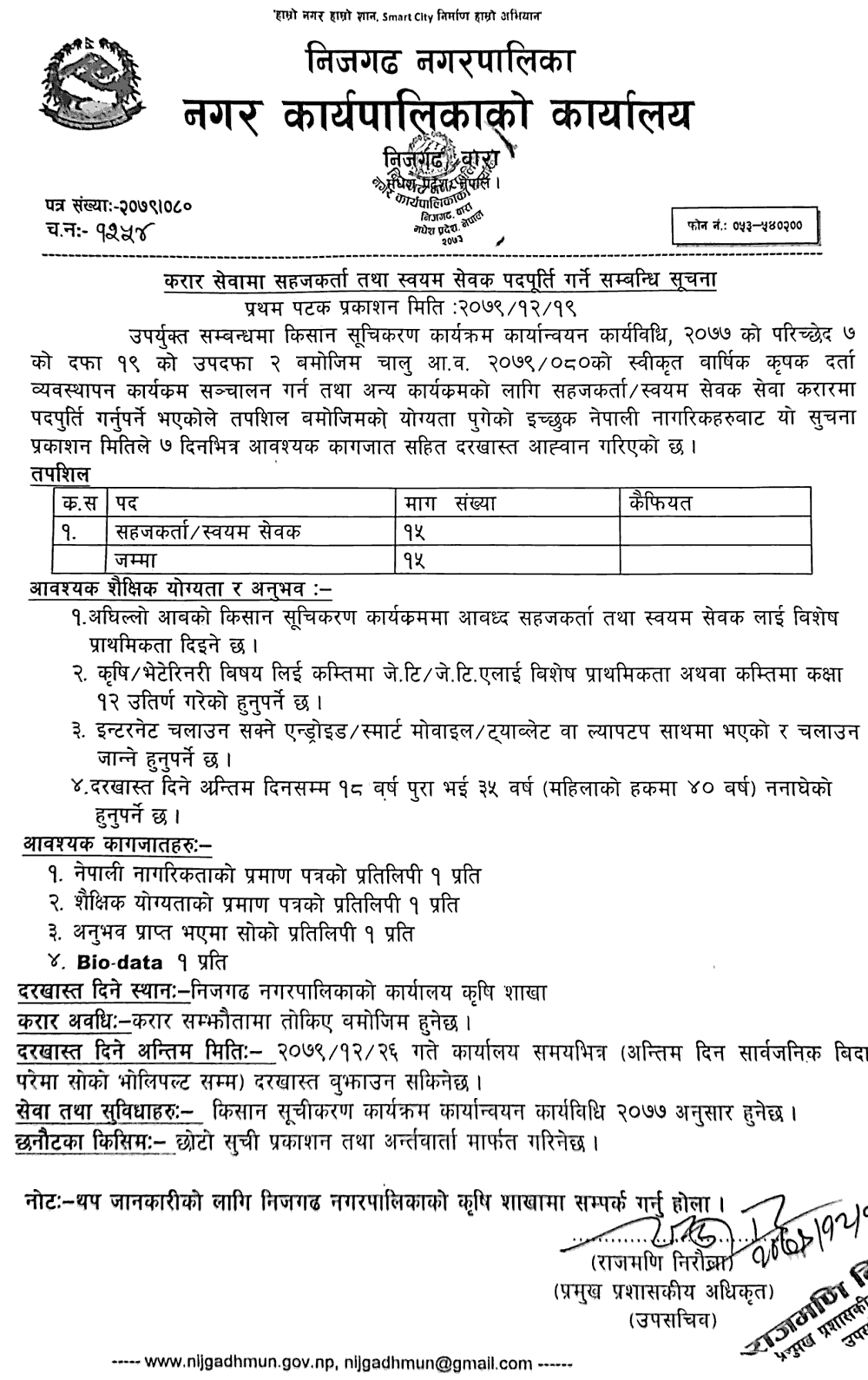 Bara
Agriculture Job
Madhesh Pradesh
Job Vacancy
Government Job