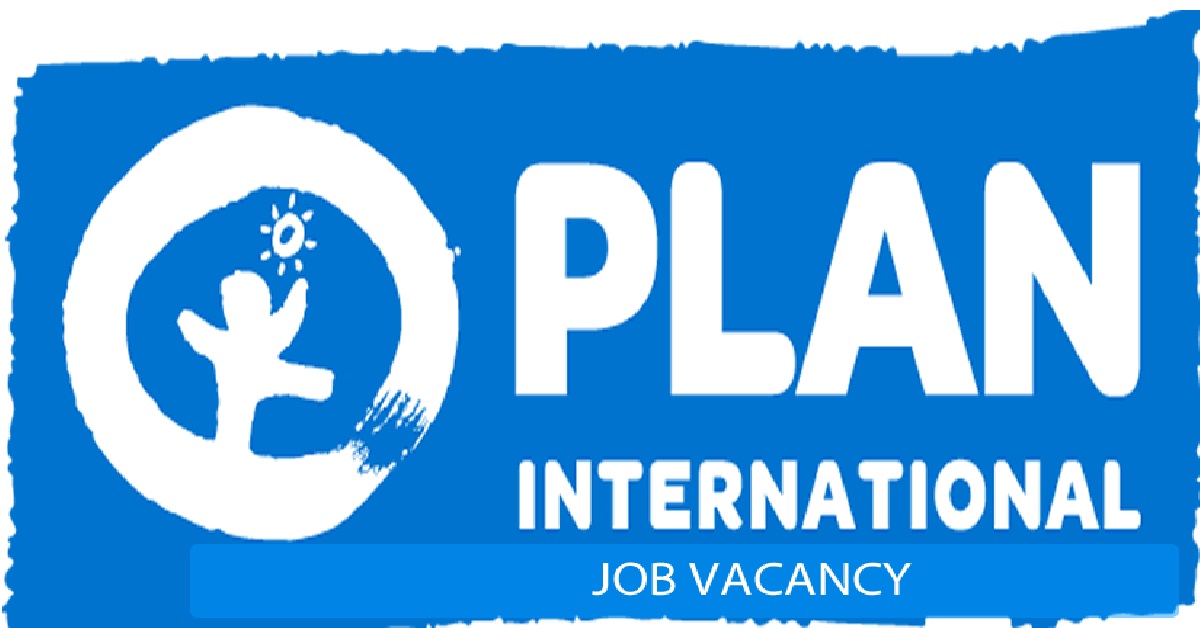 Plan International is an international organization working for the rights of children and adolescents. Plan International has been assisting children, their families and communities in Nepal since 2034 BS to ensure their right to livelihood, development, protection and participation. Plan International Nepal is currently running the program in 12 districts.
Plan International Nepal is fully committed to implementing gender responsive protection standards to protect children and young people from all forms of violence. Former Regional Office of Plan International, Dhanusha and Surkhet for 2 years fixed term employment (contract) for the following positions will be accepted only from female applicants.
1) Driver: 3 (Three) [For Dhanusha-2, and For Surkhet-1]
Drivers should be able to provide reliable, efficient and safe driving operation services for the employees and visitors of the organization while understanding the responsibility and understanding the responsibility with good knowledge of safety standards.
The driver should check all the necessary maintenance of the vehicle regularly. The applicant needs the following qualifications:
Certified driving license
Intermediate level or similar educational qualification
At least 5 years experience as a driver in a prestigious office
A record of driving safely, able to make safety decisions while driving
Technical and mechanical knowledge of vehicle parts and its operation (having general maintenance skills)
Ability to read and write in Nepali language (better if you have knowledge of English language)
To apply
Applications with biodata should be sent by Friday, December 3, 2021. Application can be submitted directly to [email protected] or Plan International's Dhanusha office (Bishahara Chowk, Ward No. 4 Janakpurdham Sub-metropolitan) and Aawas Kshetra, Ward No.8, Birendranagar Municipality.
Only the candidates on the selection list will be included in the selection process. If you try to influence anyone at any stage of the selection process, the application will be automatically rejected.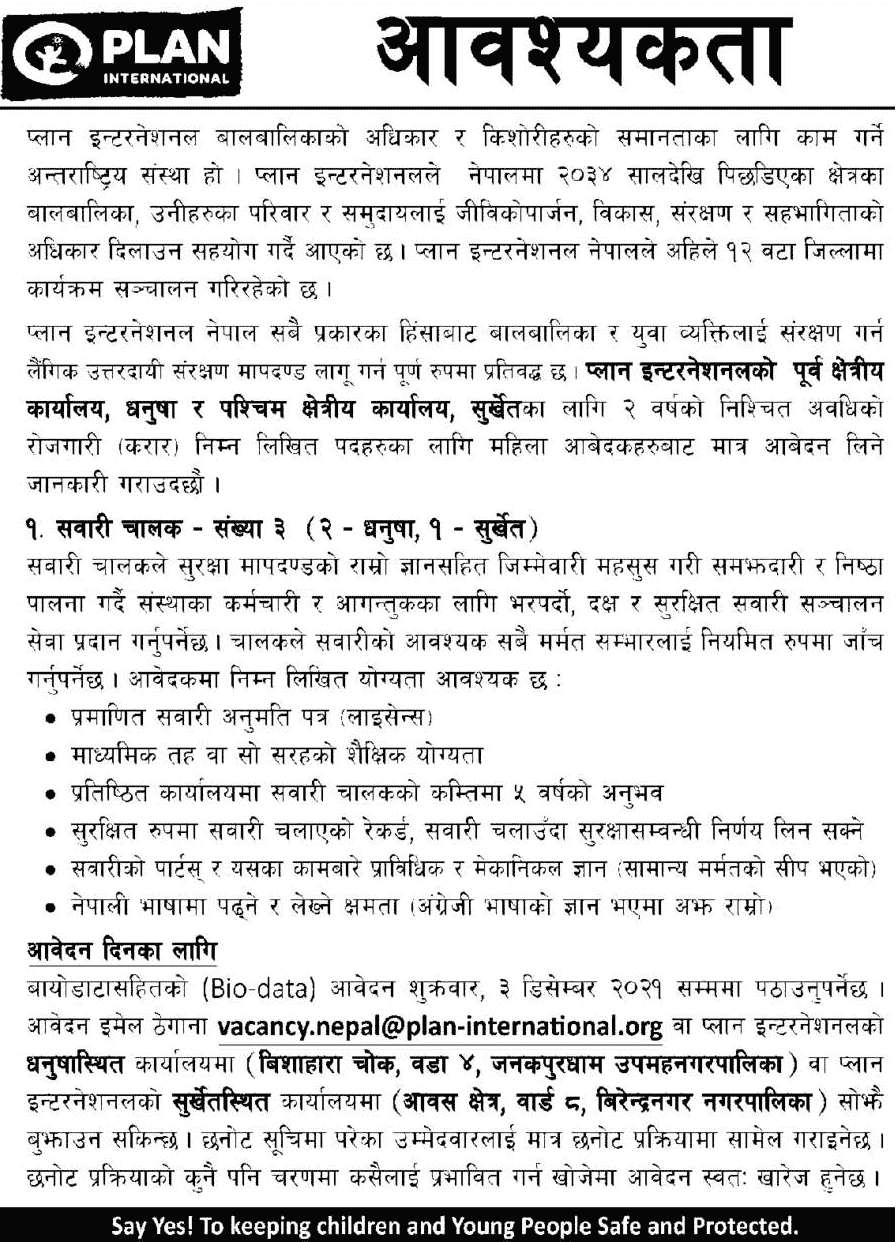 Surkhet
Madhesh Pradesh
Dhanusha
Job Vacancy
INGO Jobs