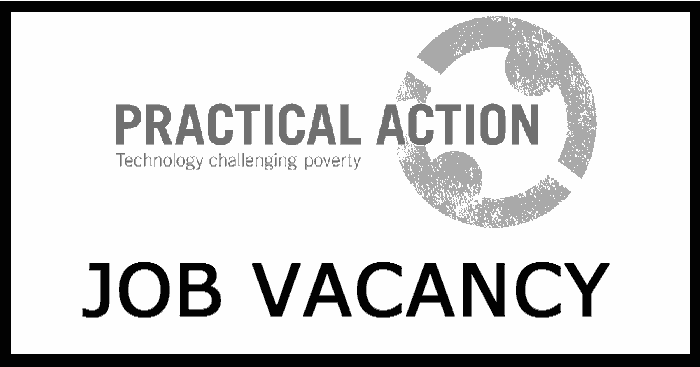 Practical Action is a change-making organisation that works in unconventional ways. We put ingenious ideas to work so people in poverty cm n change their world. We do things differently, so answers that start small rain grow big - bringing people together in hold collaborations, using innovation and knowledge to build futures free from poverty, and helping shape a world that works better for everyone.
Practical Action invites applications for the position of Country Director to work for Practical Action Office Nepal.
Position: Country Director - 1 (One)
About the role
The Country Director will ensure sound and high-quality management of all programmes and operations to meet our standards and those of the donor. The position holder will drive a focus on quality, results-centered delivery, and accountability. This will include sound financial management and controls that mitigate risk and ensure that our business model is viable. The position holder will have to demonstrate.] experience in managing and mentoring high-performing teams and promoting a culture of excellence and professionalism in all we do. The Country Director will strengthen our profile and grow our portfolio to achieve impact.
About you
You have experience in managing a high-performing team to achieve results and the ability to drive change processes, bringing people along on the journey. You are externally oriented with a proven track record of successful fundraising, building and nurturing strategic relationships with partners, development donors, the private sector, and the government. You have excellent knowledge of the Nepal context, ideally related to energy, agriculture, and/or climate & resilience, and have a proven track record of leading portfolio growth.
Why join us?
The opportunity to work for an organization that is making a positive difference in the lives of people worldwide, a friendly and Supportive culture, working with values-driven and highly engaged colleagues, work-life balance, and flexible working - these are just sonic of the reasons we think Practical Action is a great place to work.
In addition, we offer the following benefits in addition to the Social Security Fund benefits in Nepal:
Annual holiday entitlement of 18 days in addition to public holidays
Agile working arrangements
Baby care room, flexible lactating hours for new mothers, and appropriate arrangements for caretakers
We treat all applications for employment fairly, regardless of gender, race, religion, ethnicity, nationality, caste, tribe, belief, age, marital status, pregnancy, caring responsibilities, sexual orientation, or disability.
Practical Action is committed to safeguarding and protecting children and vulnerable adults, and candidates will be subject to pre-employment checks including criminal checks and terrorist financing. To ensure that Practical Action meets its obligations of safer recruitment, appointment to positions within Practical Action will be subject to a satisfactory criminal check. Criminal checks will be conducted for all roles.
Interested candidates can download a detailed job description form from www.practicalaction.org/jobs.
Submit a cover letter along with a CV to [email protected] by 29 November 2022.
Practical Action
House No.1114, Panipokbari.
Lazimpat Kathmandu, Nepal
Job Vacancy
INGO Jobs