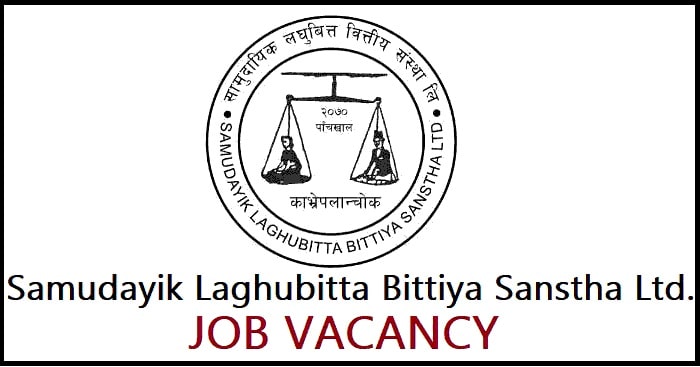 Samudayik Laghubitta Bittiya Sanstha Limited Job Vacancy for Various Positions: From Nepal Rastra Bank - Samudayik Laghubitta Bittiya Sanstha Limited, licensed in category "D" as required for the following posts, as the posts have to be filled through open competition, interested Nepali citizens are invited to apply within 15 days from the date of publication of information. It can be downloaded from the website www.samudayikbank.com.np.
The details contained in the application can be sent to the central office of the organization, or e-mail [email protected], along with 2 recent passport size photos, copy of educational qualification certificate, copy of Nepali citizenship, certified documents of work experience.
Among the applications received, a short list of eligible applications and examination related programs will be published later on the website of the financial institution.
Vacancy Details:
1) Deputy Manager (Credit and Risk) - Managerial Level - 1 (One)
2) Deputy Manager (Auditing) - Managerial Level - 1 (One)
3) Junior Officer (Monitoring / Auditing) - Officer Level - 8 (Eight)
4) Junior Officer (Information Technology) - Officer Level - 1 (One)
5) Supervisor [Information Technology] (Assistant Level)- 1 (One)
6) Senior Assistant (Branch Head BH) - Assistant Level - Few
7) Junior Assistant - Assistant Level - Few
8) Junior Assistant Trainee - Few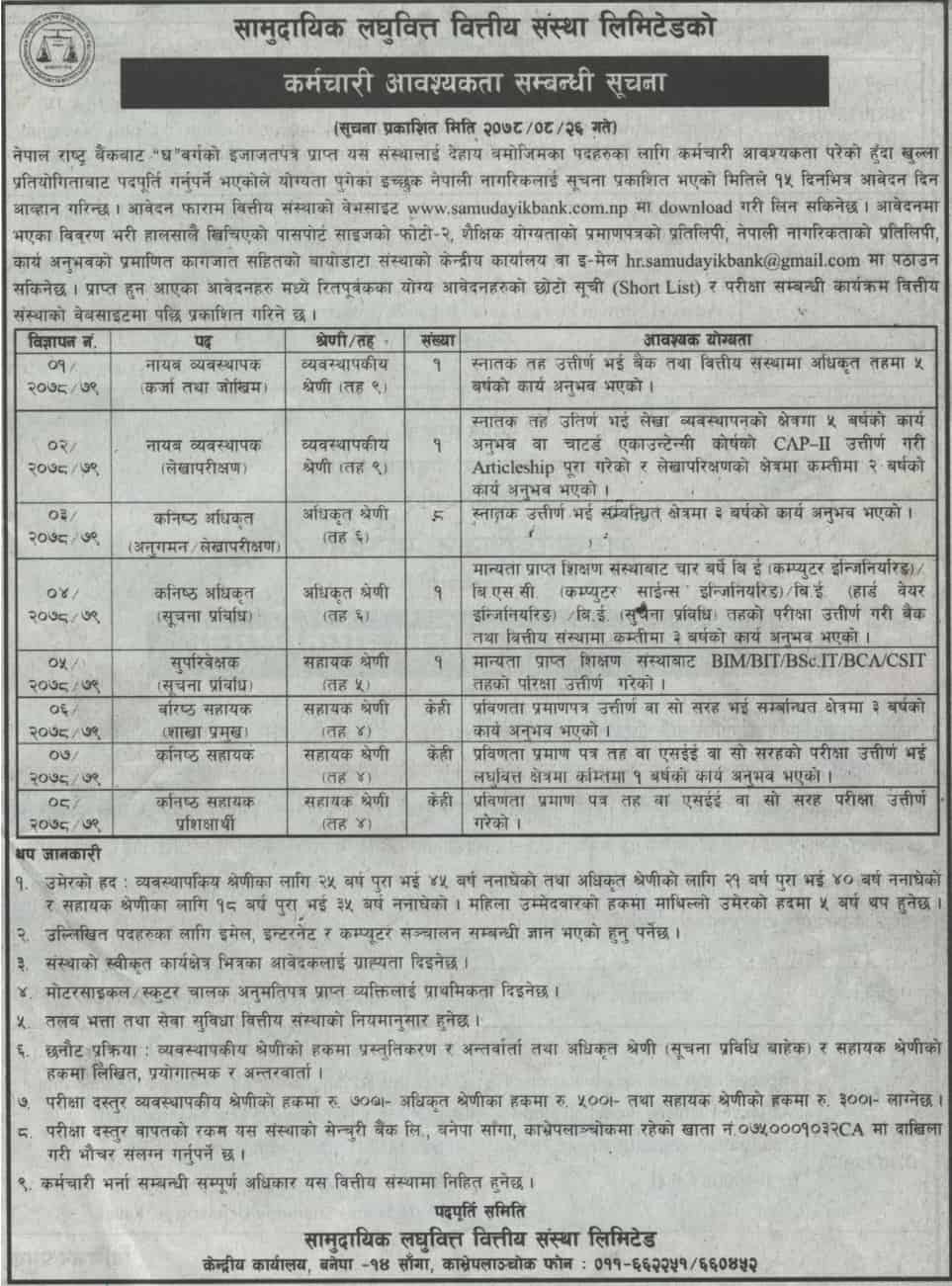 Jobs for Freshers
Laghubitta
Banking Career
Job Vacancy
Banking Job