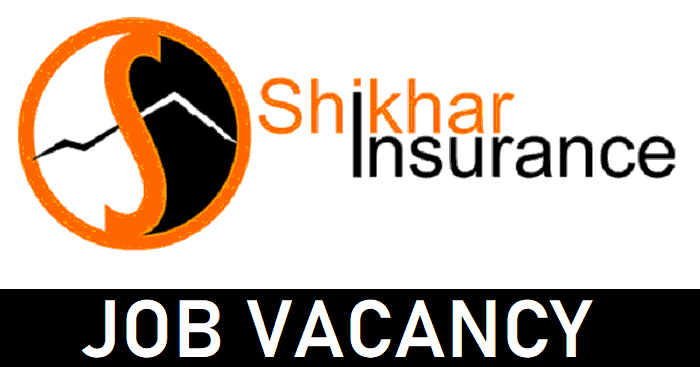 Shikhar Insurance Company Limited Vacancy for IT Department:
A career with Shikhar Insurance: Shikhar Insurance Company Limited, leading general insurance company of Nepal, seeks application from energetic Nepalese citizens who can work innovatively to strengthen the IT department and expand the Digital Operations of Shikhar Insurance,
Position: SO/AM, IT Department
Qualification: Minimum Bachelor's degree in Computer Application/Computer Engineering/Information Management or any other Similar field,
Experience: Minimum 5 years work experience in the IT department of any financial institution or insurance company. Other programing and designing experience shall be advantageous.
Skills: Java, C#, .NET, ASP.Net web forms, ASP.Net MVC, PHP Framework, Webservices, MSSQL. My SQL, Oracle, CMS, Markup Languages, CSS. javascript, jquery, Ajax, Android App Development, Search Engine Optimization (SEO), Photoshop, Image Ready, Flexibility and adaptability, problem-solving, and data analysis skills, sound communication skills, cyber scenery skills.
Applicants am requested to send their application. resume, copy of citizenship, academic/experience certificates along with recent passport size photographs to the following address within 15 days.
Human Resource Department,
Shikhar Insurance Company Limited
Shikhar Biz Center Thapathall, Kathmandu P.O.Box No. 10692
Email: [email protected]
Insurance Job Vacancy
Job Vacancy
Kathmandu