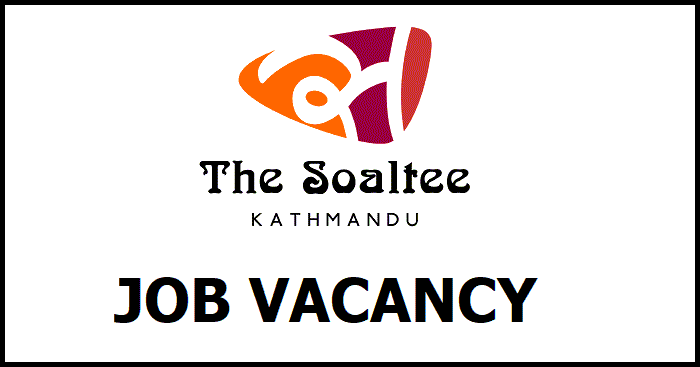 Urgent Vacancy at The Soaltee Kathmandu for the Post of Finance Manager/ Assistant Finance Manager
The Soaltee Kathmandu is a Five Star Luxurious Leading Hotel in Nepal, Owned and Operated by Soaltee Hotel Limited a listed Public Limited Company, pioneering in the Hospitality Industry Since 1966.
Position: Finance Manager/ Assistant Finance Manager
Education: Chartered Accountant
Experience:
At least 5 years of experience in the Finance, Accounting, and Auditing field in Nepal.
Preference will be given to those who have experience in the hospitality industry.
Knowledge and Abilities
Provide Recommendations and assistance to the Financial Controller regarding Finance, Accounting, Budgeting, Hotel Accounting, implementing Financial Policies and Procedures, Efficient Control, and Utilization of Financial Resources.
Achieves and Exceeds Goals including performance goals and financial goals of the Organization.
Ensures that the Accounting, Financial Statement/Profits and loss statements are documented and reported accurately.
Maintains a strong accounting and operational control environment to safeguard the assets of the Hotel.
Uses relevant information and individual judgment to determine whether events or processes comply with laws, regulations, accounting standards, and company
Familiar with Hotel Operation Accounting and operation Software
Presentation and Report writing skills
Interested candidates, meeting the above criteria may forward their CV to Human Resources Department at [email protected] within 7 days from the date of publication. Only shortlisted candidates will be called for the interview. The company reserves the right to reject any /all applications without assigning any reasons whatsoever and no phone calls shall be entertained in this regard.
Hospitality Jobs
Job Vacancy
Kathmandu