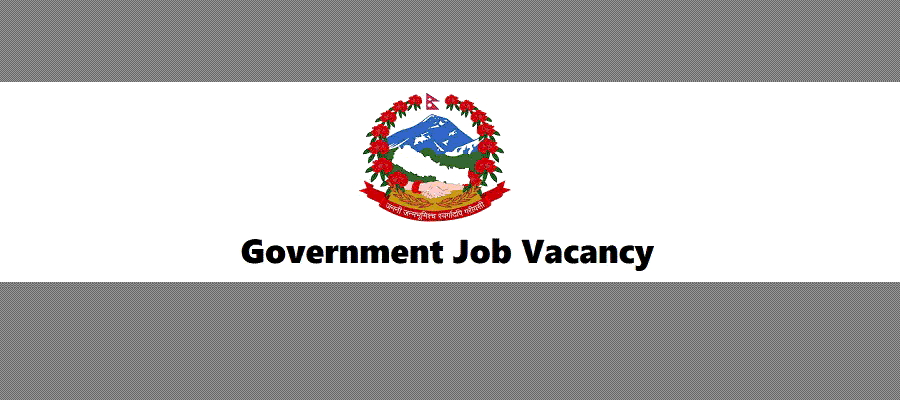 Suddhodhan Rural Municipality (Gaupalika), Rural Municipal Executive Office, Ganpakdi, Rupaldehi, Lumbini Province, Nepal Notice regarding filling up of posts (Rojgar Samyojak and Rojgar Sahayak) on contract service.
As the contract posts have to be filled for the posts in Suddhodhan Rural Municipality as per the details. Eligible Nepali citizens are requested to apply to this office within 15 days.
1. Employment Coordinator - 6th Level Officer -1 (One)
2. Employment Assistant - 5th Level Assistant - 1 (One)
1) Minimum Qualification Required:
a) There is no action to be considered ineligible for government service in the future.
b) Not found guilty by a court in criminal charges of moral turpitude.
c) At least 3 months of training related to basic computer skills!
D) Educational Qualification:
For Employment Coordinator: Passed at least a Bachelor's degree or equivalent from an educational institution recognized by the Government of Nepal.
For Employment Assistant: Passed at least Proficiency Certificate level or equivalent from an educational institution recognized by the Government of Nepal,
2) Age: As of the last date of application, for Employment Coordinator: At least 21 years and not exceeding 45 years, and for Employment Assistant: At least 18 years and not exceeding 45 years.
3) Location of Application: Suddhodhan Rural Municipality Office, Manpakdi, Rupandehi.
4) the Last date of application: 20th August 2079 within office hours.
5) Application Fee: 1000.- for Employment Coordinator and Rs. 500-
6) Mode of Selection: Preliminary Merit List Publication, Written and Practical Examination.
7) Documents to be attached- Copies of the following documents attested by the applicant himself:
a) Citizenship certificate
b) Certificate of minimum qualifying marks
c) Character certificate
d) 2 passport size photographs per copy
e) Certificate of training
f) Document of work-related experience.
8) Job description, service facilities, and others: Technical assistant and employment assistant recruitment standards at the local level, 2078, and employment coordinator recruitment and service standards 2076 will be in effect.
9) Exam Date: To be determined later.
Note: Application format and other information related to recruitment of posts including employment assistant, employment coordinator course can be obtained from the website of Prime Minister Employment Program https://shuddhodhanmunrupandehi.gov.np/.
(First published date 2079-06-06)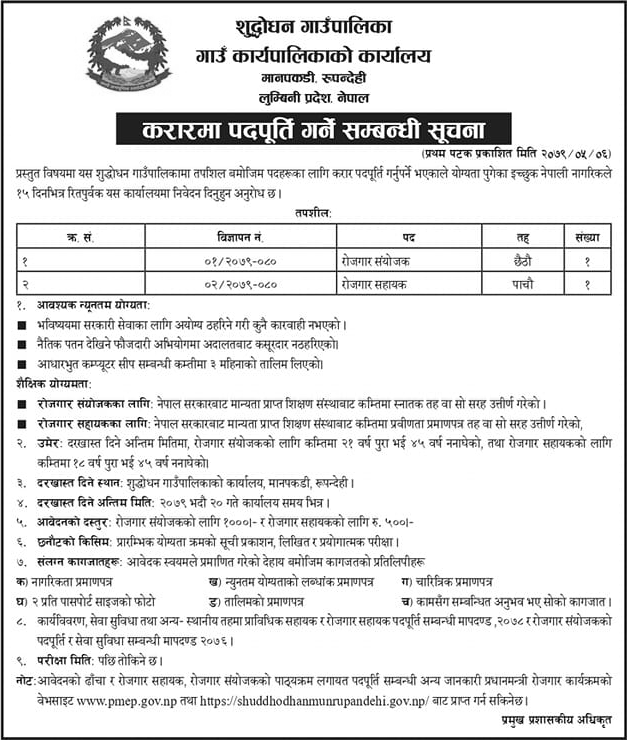 Rupandehi
Lumbini Pradesh
Job Vacancy
Government Job