Sudurpashchim Pradesh Lok Sewa Aayog Annual Vacancy Schedule: Province Public Service Commission (PPSC - Sudurpashchim Pradesh Lok Sewa Aayog) published an annual vacancy schedule for fiscal year 2078/079. 4th, 5th, and Non-Category Level Positions, Various Assistant Level posts at province and local levels.
Note: -
1) Date of implementation of work schedule: 2078-11-13
2) The recruitment through internal competition, seniority and performance appraisal, performance appraisal, and adjustment through performance appraisal and performance appraisal shall be in accordance with the prevailing law regarding employee service conditions.
3) If the demand for the post is not received from the state and local government, the level will not be as per the schedule.
4) Due to special circumstances, the time period mentioned in the schedule may be revised as per the need.
5) Other issues not included in the above schedule will be mentioned gradually.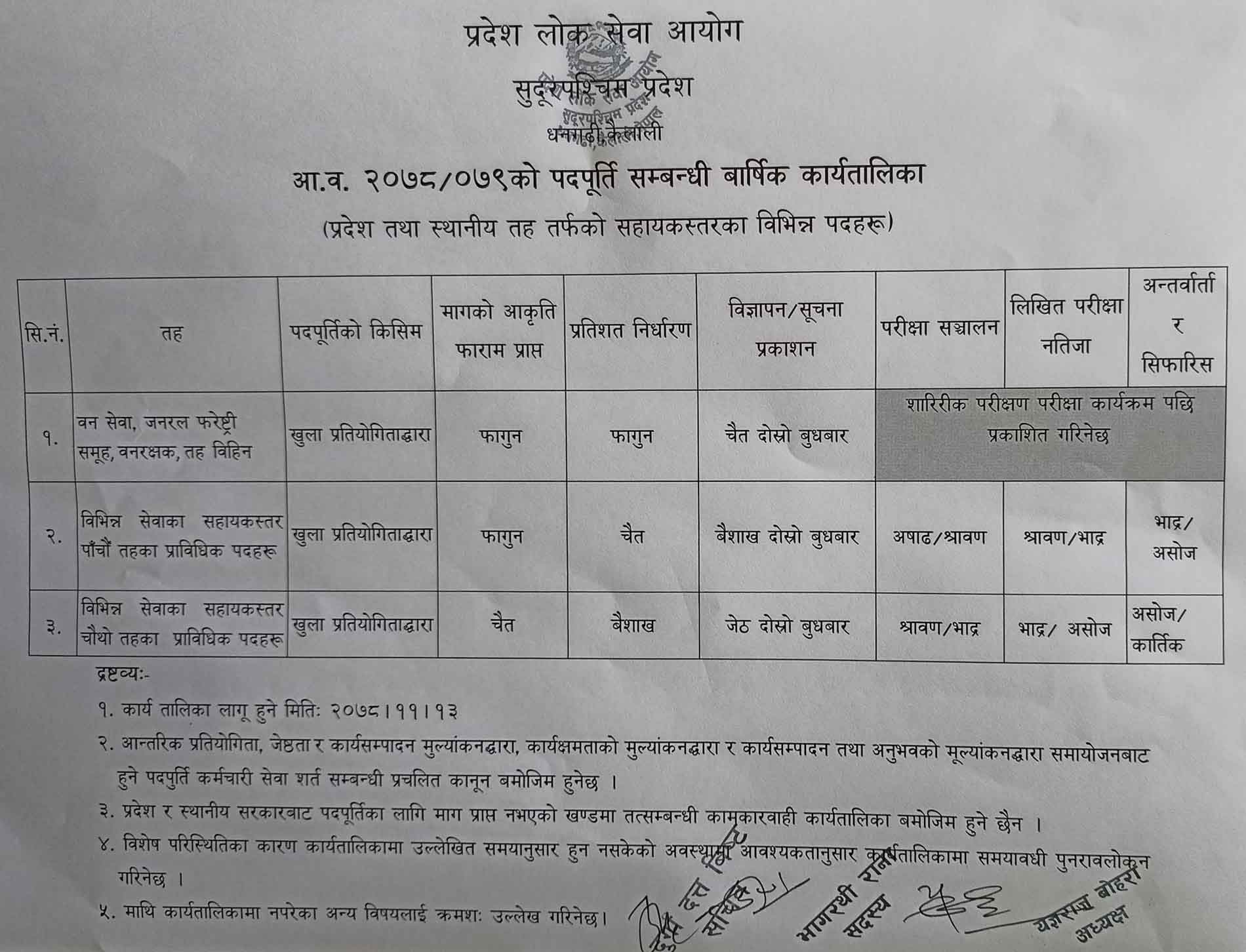 PPSC Sudurpashchim
Notice
Pradesh Lok Sewa Aayog