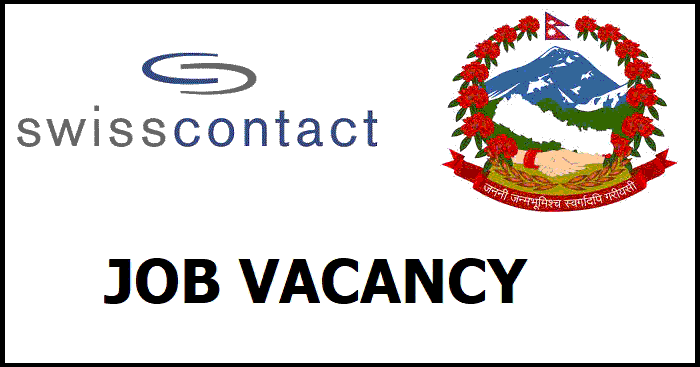 Swisscontact is a leading partner organization for the implementation of international development projects. The organization promotes inclusive economic, social, and ecological development to make an effective contribution toward sustainable and widespread prosperity in developing and emerging economies. With this objective in mind, Swisscontact offers the chance to economically and socially disadvantaged people to improve their lives on their own initiative. The independent, non-profit, and private foundation was established in 1959 in Switzerland. The organization strengthens the competencies of people, improving their employability, increases the competitiveness of enterprises, growing their business, and fosters social and economic systems, promoting inclusive development.
In Nepal, Swisscontact is registered as an International Non-Governmental Organization that started its operations in 1991 with the initiation of the Training Institute for Technical Instruction programme. Currently, Swisscontact Nepal has five development programmes across all seven provinces, with a well-functioning country office that employs over 50 national and international staff members.
Swisscontact invites applications from committed and experienced Nepali citizens for the following position for the second phase of the Nepal Vocational Qualifications System Project (NVQS-P).
Position: Technical Assistant 01 (Province 1 with frequent visits to Madhesh Province)
Required Education and Experience:
Bachelor's degree in the relevant field — e.g., Management, Social Science, Business Administration, Development Studies, or the equivalent.
Minimum two years of work experience in the development sector, private sector, and/or NGOs or development projects/programs.
Application Procedures:
Interested candidates who meet the above requirements can submit - (a) Job Application Form, (b) Updated CV with at least two referees, and (c) a Cover Letter to "[email protected]" latest by 30 July 2022. The detailed job description and Job Application Form can be obtained through our website.
http://www.swisscontactoreen/countries/nepal/jobs
Please mention the position applied for in the "subject" line of your email.
Swisscontact Nepal shall not entertain any phone inquiries or other such solicitations for this position. Only shortlisted candidates will be contacted for the selection process.
Swisscontact Nepal reserves the right to reject any or all applications.
Swisscontact Nepal promotes workforce diversity and applies positive discrimination to candidates from discriminated groups (Women, Dalit, Janajati, Madhesi/Terai, and other minority communities).
Madhesh Pradesh
Job Vacancy
INGO Jobs