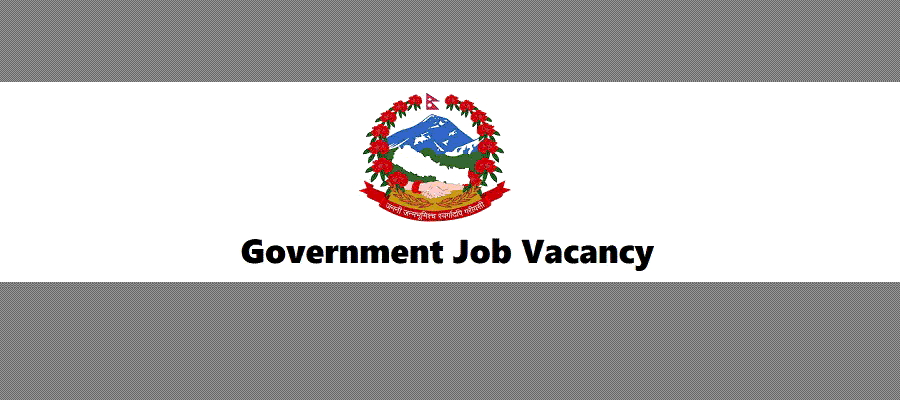 Thakurbaba Municipality, Municipal Executive Office, Sainwar, Bardiya, Lumbini Pradesh, Nepal, invites applications for Ganak post on contract service
Since the following number of employees with the following qualifications should be contracted to carry out household surveys for the construction of the iLG Profile of Thakurbaba Municipality; This notification has been published for all concerned to submit the application along with receipt of revenue payment within 15 (fifteen) days from the date of publication of this notification.
Enumerator (Ganak) -27
Minimum Qualification and Experience Required:
(a) Passed Proficiency Certificate Level or Class 12th or equivalent
(b) Having his own Android smartphone (mobile).
(c) Administrative surplus having proficiency in Unicode Nepali Typing
(d) Special preference will be given to those who have knowledge, experience and locality related to local environment and survey
Services and facilities: Rs. 80, per institution/office for collection of details Rs. 20 and communication expenses
Application Place: City Executive Office, Sainwar Wardia.
Last date of submission of application: 21st of Poush 2079 within office hours
Application Fee: Rs. 500
Selection Method: Practical and Interview
Age: 18 years and not exceeding 35 years (in case of women 18 years and not exceeding 40 years)
Documents to be attached with the application:
(a) Copy of Certificate of Nepali Citizenship
(b) Copy of documents related to minimum qualification and experience
(c) 3 copies of passport-size photograph
Detailed information including the application form, application fee, job description, salary, and service conditions will be available at the office or municipality website www.thakurbabamun.gov.np.
(Information publication date: 2079-09-07)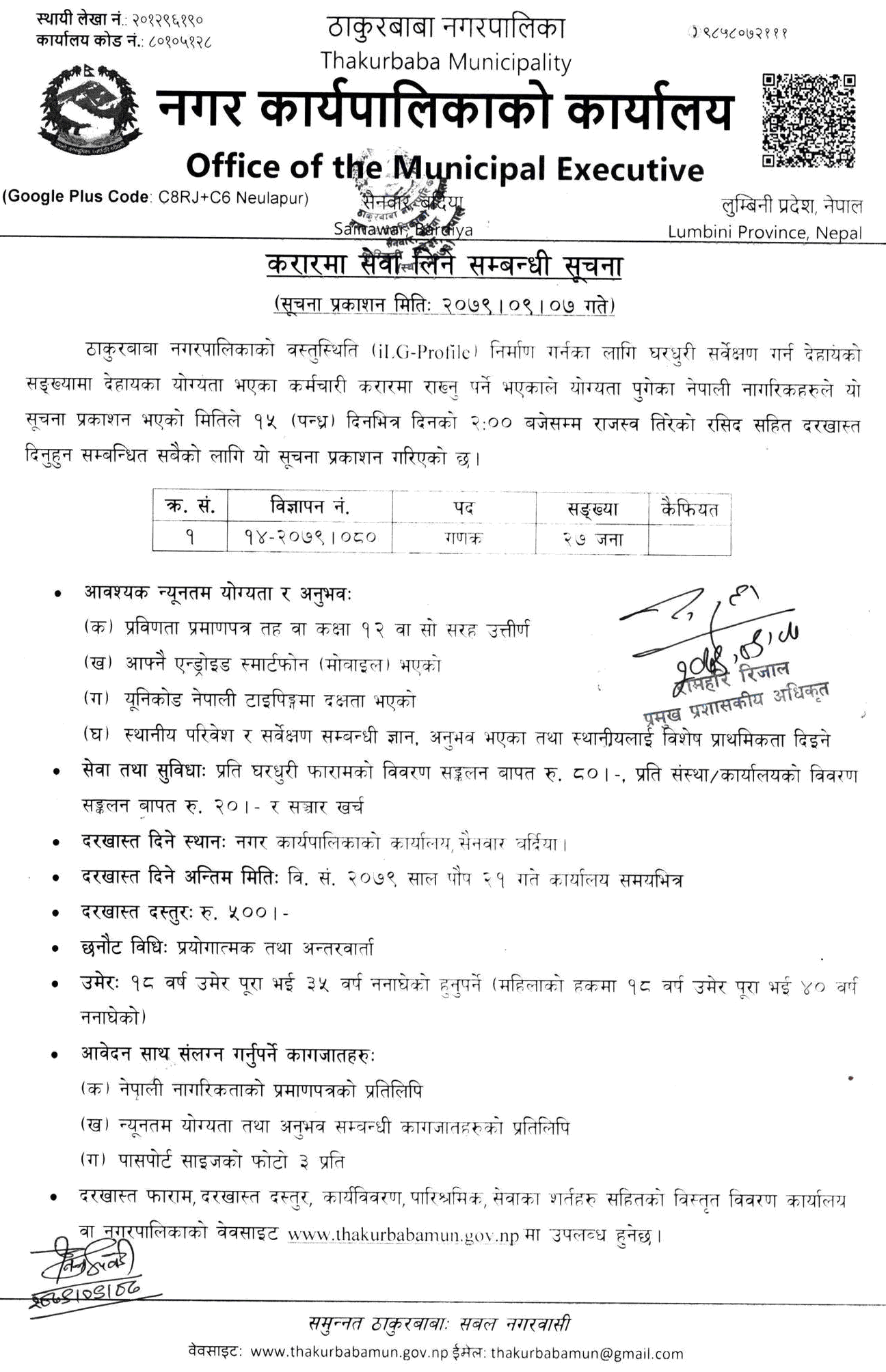 Bardiya
Lumbini Pradesh
Job Vacancy
Government Job