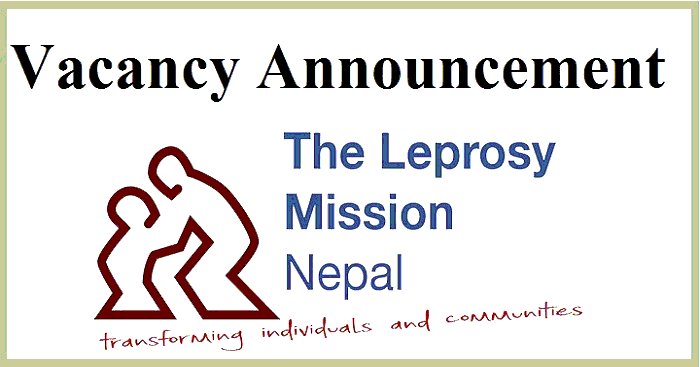 The Leprosy Mission Nepal Vacancy Announcement: The Leprosy Mission Nepal (TLMN) is looking for a qualified consultant surgeon in a voluntary role for Anandaban Hospital, Lele, Lalitpur.
Position: Consultant Surgeon in a Voluntary Role - (1)
Minimum Qualification: Master's Degree or equivalent in the discipline of surgery.
Key Responsibility: To learn, share, introduce and bring best practices as well as build the capacity of Hospital medical professionals in the areas of surgical management.
Application process: Interested candidates who meet the above requirements are requested to send your CV and application to [email protected] by 21st September by 4:00 pm.
TLM Nepal has a zero-tolerance policy toward any abuse, neglect, and exploitation of all people. The post holder will be in a volunteer role and should have signed and must comply with all TLMN organizational policies, including the Safeguarding Code of Conduct and the Safeguarding Children & Vulnerable Adults Policy.
Job Vacancy
Lalitpur
Health Job