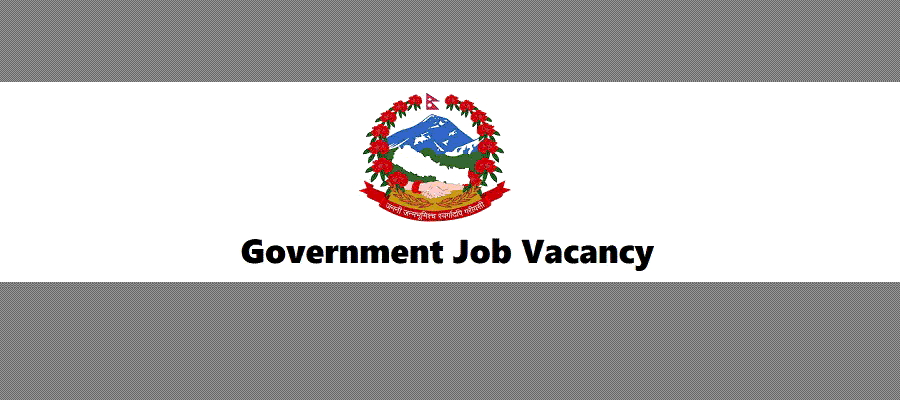 Thori Rural Municipality (Gaupalika), Rural Municipal Executive Office, Ghyaddanda, Parsa, Madhes Province, Nepal: Since the posts of admin staff and teachers have to be filled in the contract service in the vacant posts in the office of Thori Rural Municipality Rural Executive and in the offices and schools under it. This notification has been published for all concerned to submit an application along with the receipt of fee payment and prescribed documents by eligible Nepali citizens. The application form and other information will be available from Executive Office, Ghyadanda.
1) Minimum Qualification:
(a) Nepalese citizens.
(b) The age limit is as prescribed in the prevailing law.
(c) In case of Advertisement No. 3-2079/80 completed 21 years and not exceeding 45 years, in case of 4-2079/80 and 5-2079/80 completed 18 years and not exceeding 45 years.
(d) In the case of advertisement no 6-2079/80 and 19-2079/80 completed 21 years and not exceeding 50 years.
(e) Application fee: Rs.1000 for officer level, Rs.500 for the fifth level, Rs.400 for the fourth level, Rs.300 for the driver, and Rs.100 for others.
(f) Service facilities: Agreement between Nepal government and rural municipality.
(g) Certified documents specified in the relevant advertisement no and receipt of payment of duty.
Selection Process: Written and Interview (Interview only in case of Electrician, Office Assistant, Driver, Returnee Volunteer, and Co-Driver)
Place of submission of application: Thori Rural Municipality, Ghyaddanda, Parsa.
Last date for submission of application: Within 15 (fifteen) days from the date of publication of this notice up to 2:00 PM.
Contact Date: 2:00 PM to 45:00 PM on the day after the last date of application.
Contact 9840053086, 9860611400 and 0845267080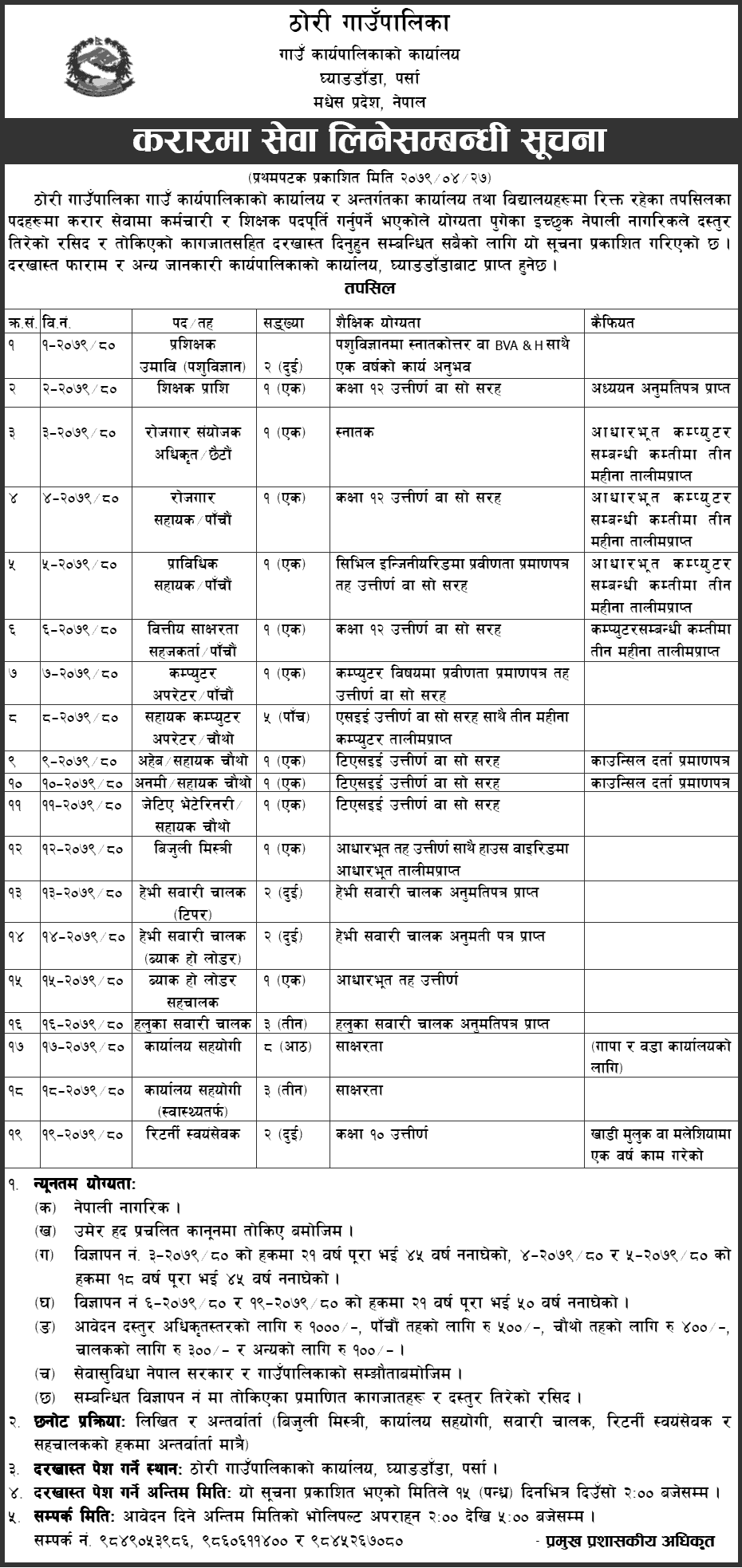 Veterinary Job
Agriculture Job
Technical Jobs
Parsa
Madhesh Pradesh
Job Vacancy
Health Job
Government Job