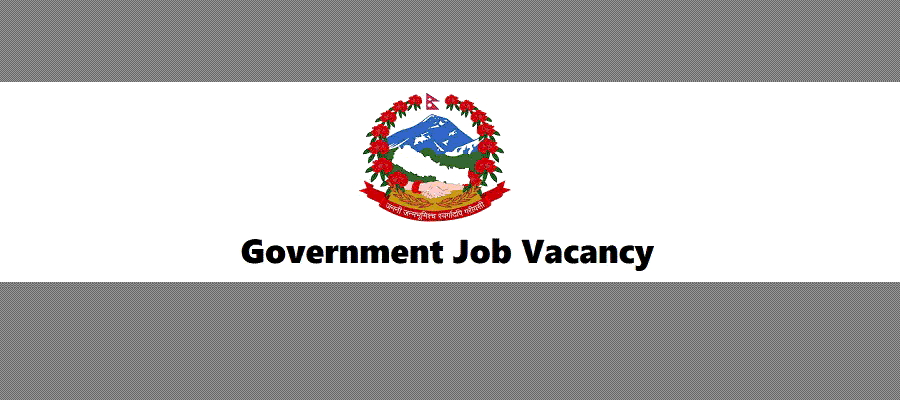 Urlabari Municipality, Officer of the Municipal Executive, Urlabari-4 Morang, Notice regarding service contract: For the conditional grant of the Government of Nepal and according to the approved annual program of Urlabari Municipality, the following manpower required to be appointed in the contract for the duration of the program for the collection of personal and agricultural data of farmers' families. This notification has been published for the interested Nepali citizens who have met the following qualifications to submit a complete application within 7 (seven) days along with the details as per the demand and attach 3 (three) copies of photographs to this office.
Vacancy Details:
Position: Farmer Enlistment Facilitator (Kisan Suchikaran Sahajkarta)
Required No.: 20 (Twenty)
Educational Qualification and Experience: Passed at least Class 12 or equivalent from a recognized educational institution
Having basic computer knowledge

Able to use the internet

Having and knowing how to use an Android or smart mobile tablet or laptop

Completed 18 years and not exceeding 40 years on the last date of application
2) Application Place:- Urlabari Municipal Corporation Office, Urlabari-4 Morang
3) Last date of submission of application:- 2079-06-02
4) Application fee:- Rs.300. - (three hundred only)
5) Mode of Selection:- Short List and Interview
6) Documents to be attached with the application;- Copies of the following documents certified by the applicant her/himself:- Citizenship, Certificate of Minimum Qualification, Character Certificate, Opening Certificate if Experienced, 3 Passport Size Photographs
7) Salary: - For collecting and entering data per household according to the implementation method of the Farmer Enrollment Program 2077, at the rate of Rs. 75.
8) Preference will be given to those who have qualified in local and agricultural and animal science subjects.
Note:- For the application form and other information, you can contact the Urlabari Municipal Executive Office, Urlabari-4 Administration Sub-Branch. According to the notification published on 2078-12-22, the applicant who submitted the application need not submit the application again.
(First published date: 2079-05-18)
Morang
Province 1
Job Vacancy
Government Job