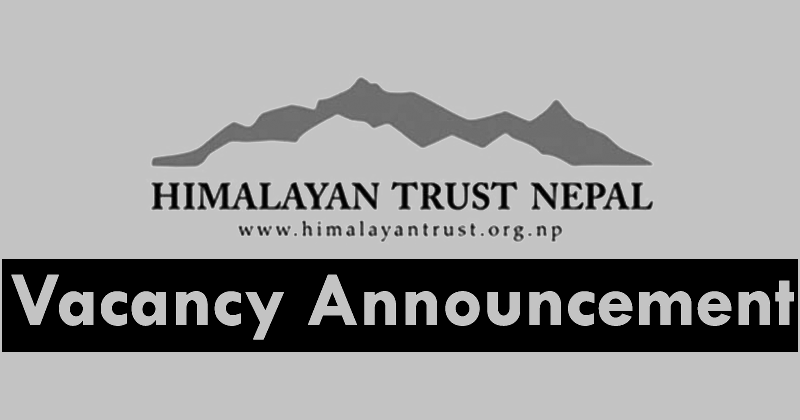 Vacancy Announcement for Sir Edmund Hillary Visitor Centre Manager
The Sir Edmund Hillary Visitor Centre (SEHVC) located at Khumjung School in Solukhumbu, Nepal is looking for a Visitor Centre Manager (VCM) to oversee the daily operation and management of the centre. SEHVC is established in memory of Sir Edmund Hillary who made a significant contribution to transforming the livelihoods of the people of Solukhumbu region through education, health, environment, culture, and infrastructure projects since 1961.
Job Responsibilities
As a Visitor Centre Manager, the candidate will have to carry out the following tasks:
Operate and manage SEHVC on a daily basis.
Provide information and management services to visitors.
Develop and sell souvenirs to visitors to generate income.
Organize and deliver talk programs for visitors.
Promote and market SEHVC as a product.
Maintain records of souvenirs, incomes, and expenditures.
Maintain a friendly relationship with local institutions and communities.
Experience and Qualification Required
To apply for this position, the candidate must possess the following qualifications and experience:
Bachelor's degree in business management or related subjects or minimum three years of job experience with grade 12 certificates.
Good written and verbal communication skills in English and Nepali.
Local candidates from the Khumbu area, especially female, will be given preference, as the job requires living and working in high-altitude areas for a longer period.
Salary and Benefits
Salary will be based on qualifications and experience of the candidate. The starting date of the job is 1st May 2023.
Application Process
Interested candidates should send their application letter, updated CV with PP size photo, and relevant documents to [email protected] by 20th April 2023. Only shortlisted candidates will be contacted for an interview.
This job is an excellent opportunity for those who want to work in a beautiful location and contribute to the development of Solukhumbu's tourism sector. For more information, visit the website of Himalayan Trust Nepal at www.himalayantrust.org.np.
Job Vacancy
NGO Job