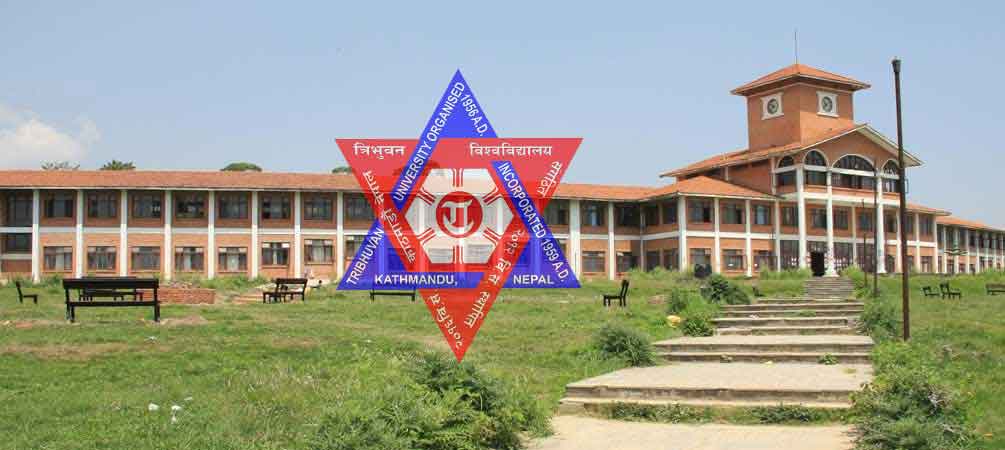 B.Sc. Forestry Admission Entrance Exam Online Application Call From TU IOF: Tribhuvan University, Institute of Forestry (IOF), Office of the Dean Information regarding the online filling of the BSc Forestry admission form: Under the Institute of Forestry (IOF) Pokhara Campus Pokhara, Hetauda Campus Hetauda and affiliated campuses, applications are invited from interested students for admission in BSc Forestry (Academic Session 2079/08). Online filling of the application form is arranged from www.entrance.iof.edu.np.
Application Form Fee Rs. 3,200 and per inclusive seat additional Rs. 100 has been arranged to be deposited online.
1) Form filling period: from 2079-06-05 to 12:00 PM on 2079-07-16 and double fee payment till 4 PM on 23-07-23.
2) Entrance Exam Date: 26-07-2079 from 11:00 AM to 01:00 PM
3) Examination Centre: Pokhara, Hetauda, and Kathmandu, the venue of the entrance examination will be published later. Detailed information regarding the educational qualification and admission required to participate in the entrance examination can be seen on the website of this study institute: www.iof.edu.np.
Phone no. 01-4333927, 061-430335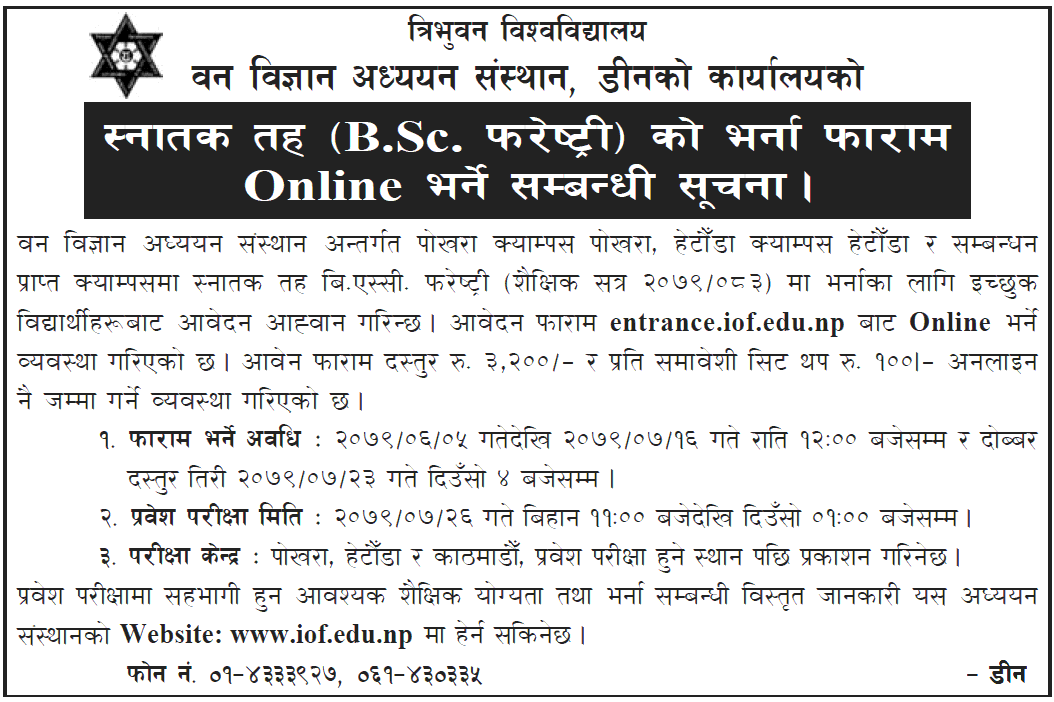 Also Read: BSc Forestry Syllabus
Entrance Exam
Tribhuvan University