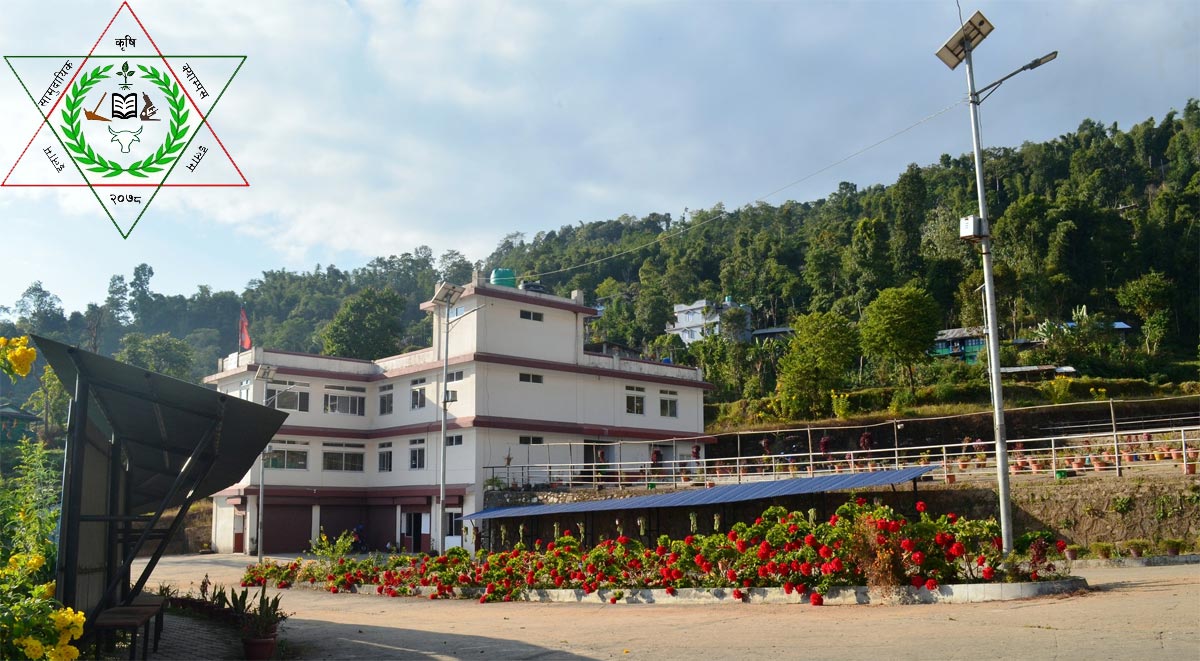 Ilam Community Agriculture Campus, Ilam (Affiliated to Purbanchal University) announces admission notice for BSc (Hons.) Agriculture for the Academic Year 2079/80.
Merit published by the Purbanchal University Faculty of Science and Technology Entrance Examination Committee after taking the entrance exam from this campus on 27/07/2079 for the new admission in the academic year 2079/00 for B.Sc. (Hons.) Agriculture academic program by the Purbanchal University Entrance Examination Committee.
This information has been published for the students who are included in the list and who have to submit the fee prescribed by the campus and the complete and certified copies of the required documents within 2079/08/21.
It is also informed with this notice that the second list will be published based on the merit of the students who have passed from other campuses on 08/21/2079 and will be admitted within 2079/08/25.
Documents required for admission
Properly filled application form (obtainable from campus)
Certificate of Citizenship
Previous educational certificates
Transfer Certificate
Bank receipt of deposit
(For more information contact no. 027-524370, 9842635893, and 9848283842)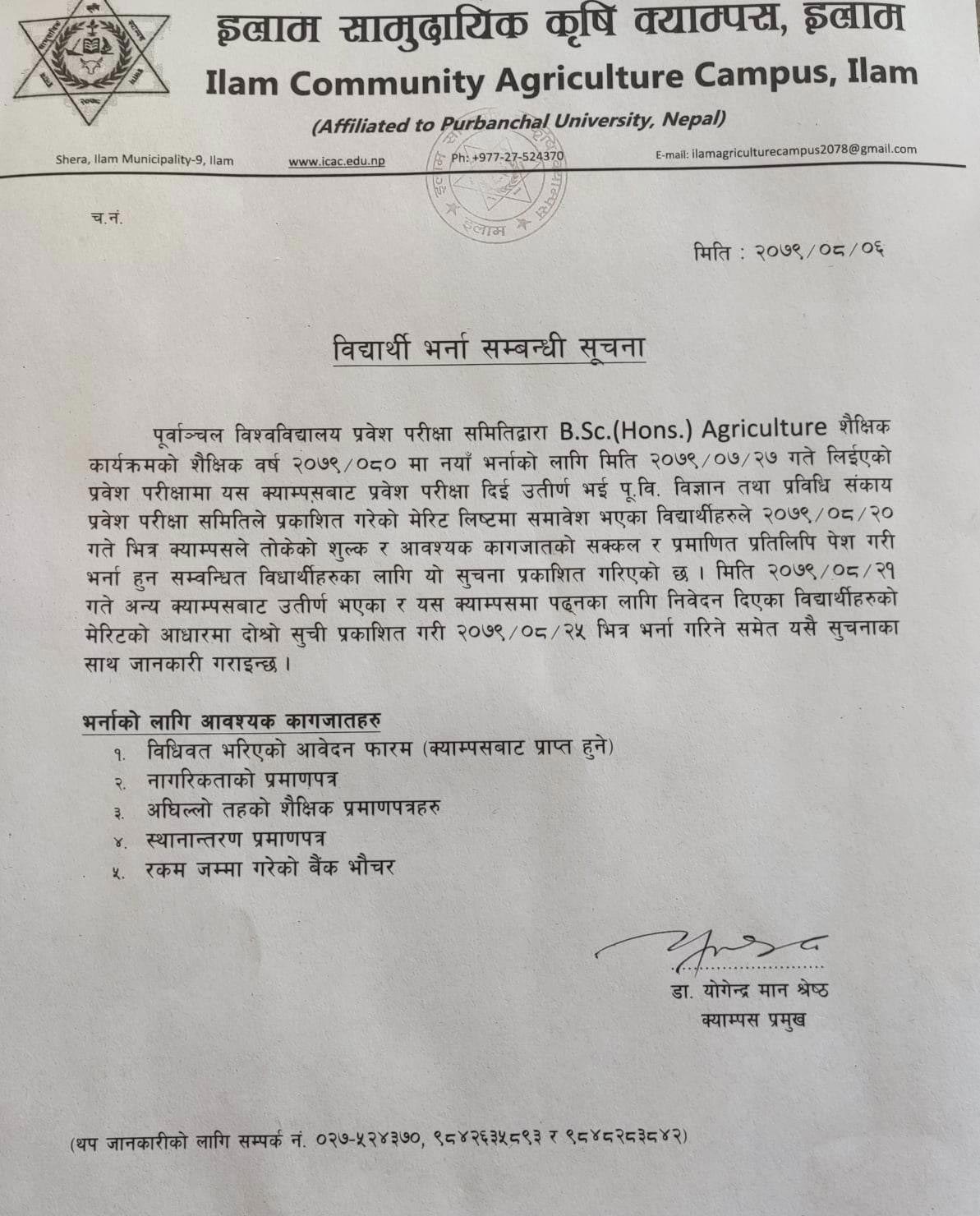 Admission Open
Ilam