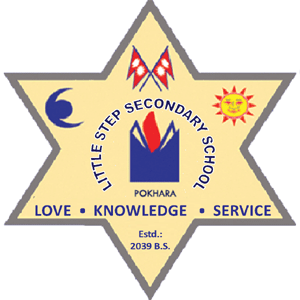 Enrollment Open for Little Step Secondary School, Simalchaur, Pokhara-8: Play Group to Class 9
Little Step Secondary School in Simalchaur, Pokhara-8 is currently accepting enrollment for students from Montessori to Class 9.
Admission Details
Admission forms for Class 1 to 9 are being distributed.
Entrance examinations will be held on 24th Chaitra 2079, at 11 AM. The exam will include Science, Maths, and English subjects.
Admission schedule starts from 26th Chaitra 2076.
The new academic session starts from 2080 5th Baisakh.
Features
Little Step Secondary School offers high-speed internet facilities (Wi-Fi) in the science lab, computer lab, and library, providing students with easy access to information.
The school also has a provision for scholarships to help deserving students who need financial assistance to pursue their studies.
The educational environment is peaceful and conducive to learning, with a sufficient play area for children to enjoy outdoor activities.
The school has a spacious auditorium hall for indoor and outdoor extracurricular activities, providing students with ample opportunities to showcase their talents.
The school also offers bus and hostel facilities for students who require them.
Contact Information
If you're interested in enrolling your child in Little Step Secondary School, you can contact the school at 061-575013 or 061-552796.
Enrolling your child in Little Step Secondary School will provide them with a well-rounded education and the opportunity to explore their interests and talents in a supportive environment.
Admission Open
Pokhara