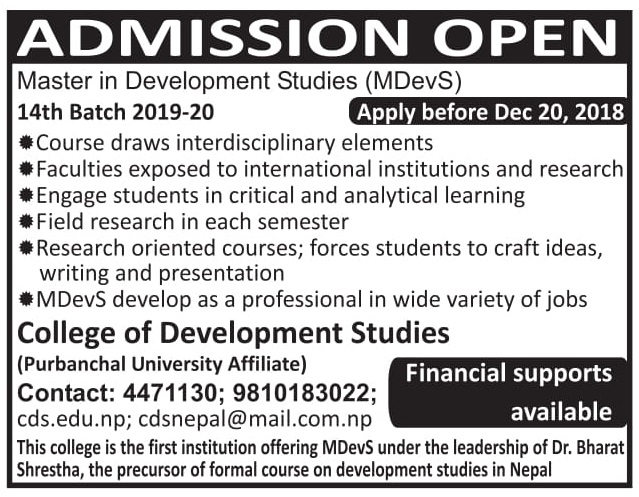 College of Development Studies offers four years Master in Development Studies (MDevS). This MDevS is affiliated to Purbanchal University.
14th Batch 2019-20
The course draws interdisciplinary elements
Faculties exposed to international institutions and research *Engage students in critical and analytical learning
Field research in each semester
Research oriented courses; forces students to craft ideas, writing and presentation
MDevS develop as a professional in a wide variety of jobs
College of Development Studies
(Purbanchal University Affiliate)
Contact: 4471130; 9810183022; cds.edu.np; [email protected]
This college is the first institution offering MDevS under the leadership of Dr, Bharat Shrestha, the precursor of a formal course on development studies in Nepal.
Apply before Dec 20, 2018