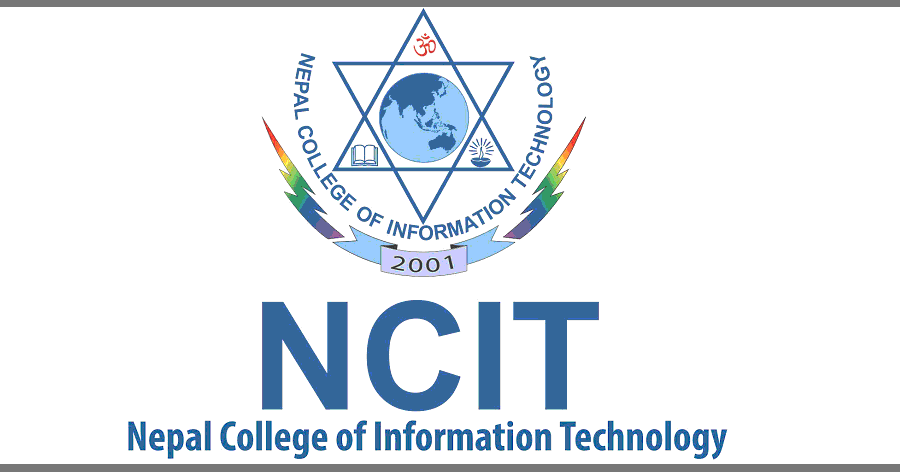 Nepal College of Information Technology (NCIT): Admissions Open: MSc CS | ME CE | MCIS
Are you passionate about computer science and eager to take your career to new heights? Look no further than Nepal College of Information Technology (NCIT). We offer a range of Master's programs designed to equip you with the skills and knowledge necessary to excel in the rapidly evolving IT industry. Our programs are tailored to suit various academic backgrounds and career aspirations, ensuring that you find the perfect fit for your goals.
Master of Computer Science (MSc CS): Unlocking Limitless Possibilities
If you hold a BSc in Computer Science or BE degree in any branch, or have a background in Physics, Mathematics, or Statistics, our Master of Computer Science program is the ideal choice for you. Dive deep into the world of computer science and explore advanced concepts that will broaden your horizons. With expert faculty and cutting-edge resources, you'll have all the tools at your disposal to become a trailblazer in this field.
Master of Computer Engineering (MSc CE): Shaping the Future of Technology
For those with a BE degree in any branch, our Master of Computer Engineering program offers an excellent opportunity to specialize and advance your skills in the world of technology. Embark on a journey that combines theory and practical application, enabling you to become a well-rounded computer engineering professional. At NCIT, we nurture innovation and prepare you to tackle the challenges of the digital era.
Master of Computer Information System (MCIS): Bridging the Gap between Business and Technology
If you have a background in BIT, BCA, BCIS, BIM, BSc Computer Science, or BE in Computer/Electronics/IT/Software, our Master of Computer Information System program is tailor-made for you. Learn to harness the power of technology to drive business success and bridge the gap between the worlds of IT and management. Gain a comprehensive understanding of information systems and emerge as a versatile professional in the dynamic realm of computer information systems.
Why Choose NCIT for Your Master's Degree?
At NCIT, we believe in empowering individuals to reach their full potential. Whether you're a recent graduate or an experienced professional, our Master's programs provide a platform for growth and transformation. Here's why you should consider NCIT:
Experience Excellence in IT Education at NCIT
NCIT is committed to providing a comprehensive and enriching educational experience for students pursuing their master's degrees in IT. As a leading institution in Nepal, we prioritize academic excellence, practical skills development, and industry relevance. By choosing NCIT, you are choosing a pathway to success and professional growth in the field of IT and computer science.
A Vibrant Learning Environment
At NCIT, we believe in fostering a vibrant learning environment that encourages collaboration, innovation, and critical thinking. Our faculty members are not just instructors but mentors who guide and inspire students to push their boundaries and excel in their chosen fields. With state-of-the-art facilities and modern classrooms, you will have access to the resources and tools necessary to thrive in your academic journey.
Industry Partnerships and Internship Opportunities
To bridge the gap between academia and industry, NCIT has established strong partnerships with leading IT companies and organizations. These collaborations provide our students with valuable internship opportunities, enabling them to gain practical experience, build a professional network, and enhance their employability. We believe in nurturing industry-ready graduates who are well-equipped to make a significant impact in the IT sector.
Career Services and Alumni Network
At NCIT, your success is our top priority. Our dedicated career services team provides guidance and support to help you navigate the job market and secure rewarding career opportunities. Additionally, our extensive alumni network serves as a valuable resource, connecting you with accomplished professionals who can offer mentorship and open doors to exciting prospects in the IT industry.
Scholarships and Financial Aid
We understand the financial considerations that come with pursuing higher education. That's why NCIT offers scholarships and financial aid programs to deserving students. Our aim is to ensure that talented individuals have the opportunity to pursue their master's degrees without financial constraints. Contact us to learn more about the available scholarships and funding options.
Take the First Step towards a Fulfilling IT Career
Embark on a transformative educational journey at Nepal College of Information Technology (NCIT). Contact us today and take the first step towards realizing your aspirations in the field of IT and computer science. Whether you're a recent graduate or an experienced professional, our master's programs are designed to meet your needs and propel your career to new heights. Call at 01-5186354 or 01-5186355, send us an email at [email protected], or visit our website at http://www.ncit.edu.np for more information.
Admission Open