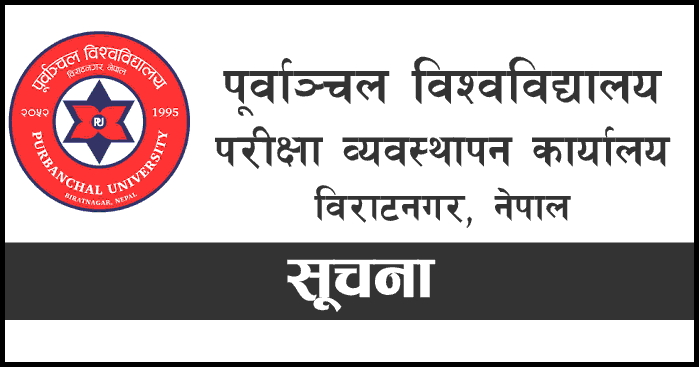 Purbanchal University, Faculty of Science and Technology, Undergraduate Academic Programs Very important information related to the re-entrance examination
Purbanchal University, under the Faculty of Science and Technology, affiliated and affiliated school/campus "Admission in various educational programs of graduate level conducted in the educational session 2079/080 (year 2022) according to the result of the entrance examination conducted on date 2079-07-27, within the stipulated time period If the number of quota remaining vacant is for the admission of new students, re-entrance examination will be conducted; This information has been published for all the information related to filling the application form for the concerned educational institutions through online by the interested candidates including the prescribed custom within the date 2007/10/06 and Dobbar custom till the date 2007/10/09.
Along with this, I request for the information including the conduct of the entrance examination to be held on Saturday, 2079/10/14. For detailed information, those who wish to apply can contact the school/campus/college and visit the faculty's website www.pufost,edu.np or https://entrance.puexam.edu.np.
Entrance Examination Committee
Published Date : 2079/09/13 Wednesday
Admission Open
Notice
Entrance Exam