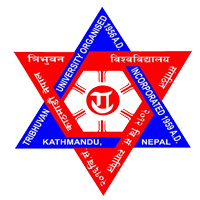 Candidates who have passed the entrance examination results published by Tribhuvan University, Institute of Engineering (IOE), Entrance Examination Board on 21st Falgun, 2078 (5th March 2022), have published the admission list of constituent campuses under the Institute of Engineering Studies and colleges affiliated to TU. Will be according.
All the related information can be viewed on www.admission.ioe.edu.np after 2078-11-23.
According to the enrollment program published by the IOE, Centralized Admission Monitoring Committee from among the names published in the list of qualifications published by the IOE Entrance Examination Board for admission, the concerned campuses/colleges will have to publish the list of admissions according to the qualification order by requesting applications in their respective campuses. Applicants whose names have been published for admission in the Architecture program will be able to take the Aptitude Test by the respective campuses/colleges.
Candidates whose names appear on the withheld list have their torn identity cards. For example ISC / 10 + 2 / Engineering Diploma final year entrance exam certificate, citizenship certificate, driver's license, voter identity card or gross certificate or passport) Information and communication technology. Please bring your name to the center and remove your name from the Withheld list by 3:00 pm on 2078-11-07. Otherwise, it is informed that you will not be admitted to any campus/college.