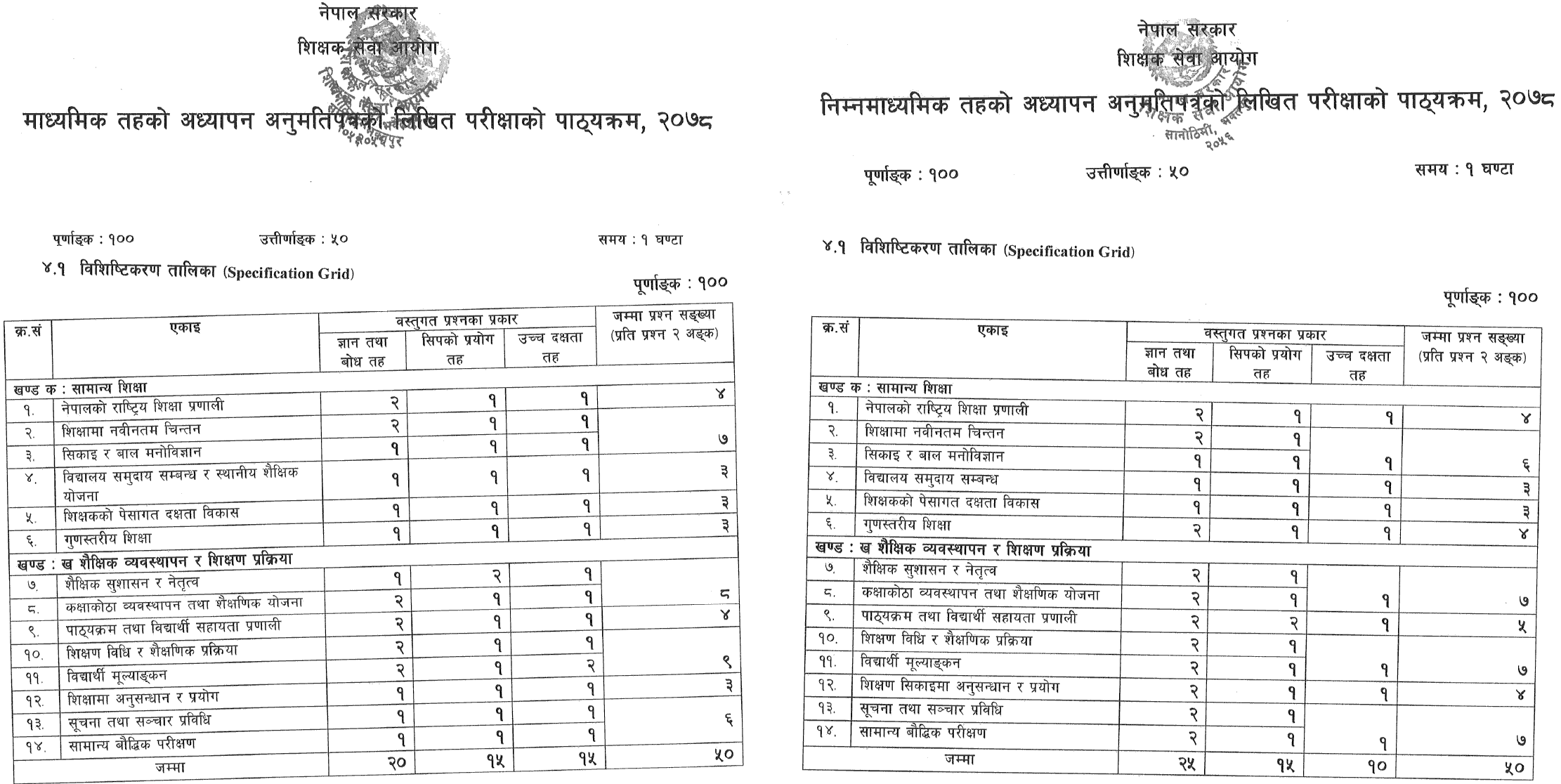 The Teacher Service Commission (TSC) has made public the syllabus of the written examination 2078 of the lower secondary and secondary level teaching licenses.
According to the public syllabus, now only objective questions will be asked in the examination of teaching license.
Earlier, the commission had asked 40 percent objective and 60 percent thematic questions in the examination of 100 marks teaching licenses.
There are 100 marks on the exam and 50 marks pass mark.
Secondary Level Teaching License Syllabus (Click Here to Download)
Lower Secondary Level Teaching License Syllabus (Click Here to Download)
Syllabus