Overview
Shanker Dev Campus (SDC) was established in 1951 and it is a leading constituent Campus of Tribhuvan University (TU). SDC is one of the few campuses, which has been offering quality higher education in Management for many decades. To its credit, SDC is probably the first choice for general management education in Nepal, mainly due to its commitment to quality education for the future managers of Nepal.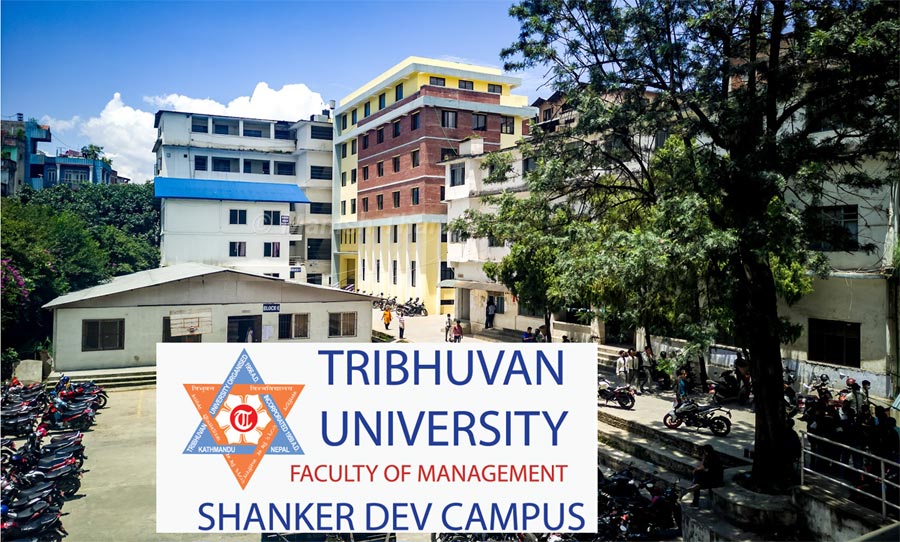 Not surprisingly, therefore it has received honors either as the best or one of the best business schools in management education comprising by some of the legendary business magazines of the country. It runs undergraduate and postgraduate courses in business and management i.e. Bachelor of Business Studies (BBS) and Master of Business Studies (MBS). In addition, SDC also offers a Postgraduate degree in Master of Business Management (MBM), an undergraduate degree in Bachelor of Business Administration (BBA), Bachelor of Information Management (BIM) and Bachelor of Business Management (BBM).
Over the period it has produced middle and manger level professionals required for the country. It has, in addition, produced a number of politicians and administrators and some of them have reached the highest level of careers in their lives. It remains one of the best faculties available in the country quite dedicated to quality education in management. It carries a distinctive legacy as the pioneering Campus in Management education in Nepal. It is centrally and strategically located with sufficient premises and other facilities required for imparting quality education.
History:
Shanker Dev Campus (SDC) was founded in 1951 as Nepal National College which was housed temporarily at Durbar High School and then at Tri-Chandra College in Kathmandu. The name of the college was changed in 1973 to Shanker Dev Campus following the government policy of amalgamating it into Tribhuvan University and recognizing Prof. Shanker Dev Pant's contributions, motivated primarily by his missionary zeal, towards purchasing a site and erecting a building for the college.
Contact Adress:
Location: Ram Shah Path, Putalisadak, Kathmandu
Phone: +977-1-4226490, +977-1-4226931, +977-1-4218016 (BBA)
Email: [email protected]
Website: www.shankerdevcampus.edu.np