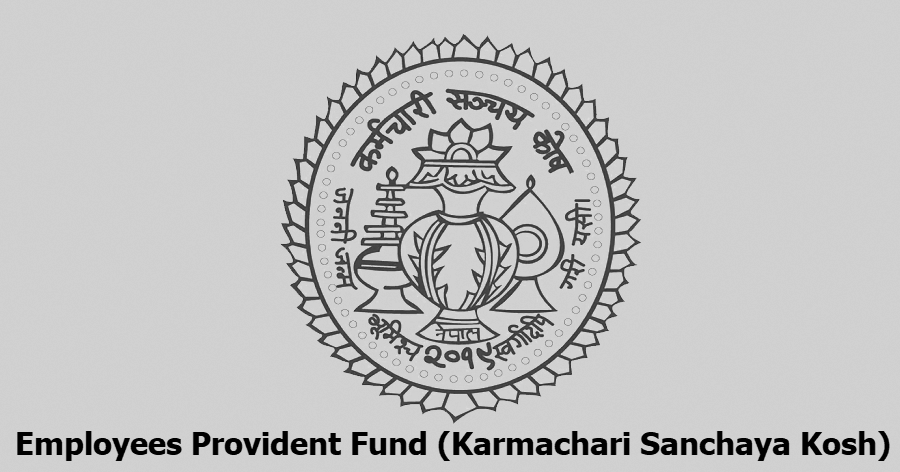 Employee Provident Fund (EPF) Internal Competition, Open and Inclusive Exam Schedule
The Employee Provident Fund (EPF - Karmachari Sanchaya Kosh) has released a comprehensive schedule for its internal, open, and inclusive competitive examinations, as indicated in notices from 2080/02/02 and 2080/02/03. Organized by the Public Service Commission, this examination offers a variety of positions ranging from Deputy Manager to Manager across different departments including law, IT, and engineering. It's an excellent opportunity for candidates within and outside the organization, fostering inclusivity and diversity in the workplace. Applicants must follow strict guidelines such as using black ink pens, carrying admit cards, and avoiding electronic devices in the examination hall.
Exam Details
Date of Announcement: 2080/02/02 and 2080/02/03
Exam Conducting Body: Public Service Commission
Positions Available:
Deputy Manager (Chartered Accountant)
Assistant Manager (Law)
Assistant Manager (Computer Engineer)
Manager (Information Technology)
Deputy Manager (Finance Analyst)
Principal Assistant
Assistant Manager (Civil Engineering)
Assistant Manager (Administration)
Manager (Administration)
Deputy Manager (Law)
Assistant Manager (System)
Deputy Manager (Finance Analyst)
Key Instructions for Candidates
Writing Tools: Use only dot pens or pens with black ink for the answer sheet.
Admit Card: Mandatory to carry the admit card and arrive 1 hour early.
Prohibited Items: No bags, mobile phones, or electronic devices allowed.
Exam Schedule: The exam will not be postponed even on unexpected holidays unless notified.
Answer Format: Answers for MCQs must be written in capital letters (A, B, C, D).
Identity Verification: Carry the admit card issued by EPF along with a government-issued ID.
Exam Center Information
Location: Public Service Commission, Anamnagar, Kathmandu
Note: Exam centers for certain positions (Chief Assistant, 6th Level and Assistant Manager, Administration 6th Level) will be announced later.
Date of Notice: 2080/08/04
Date of Notice: 2080/08/04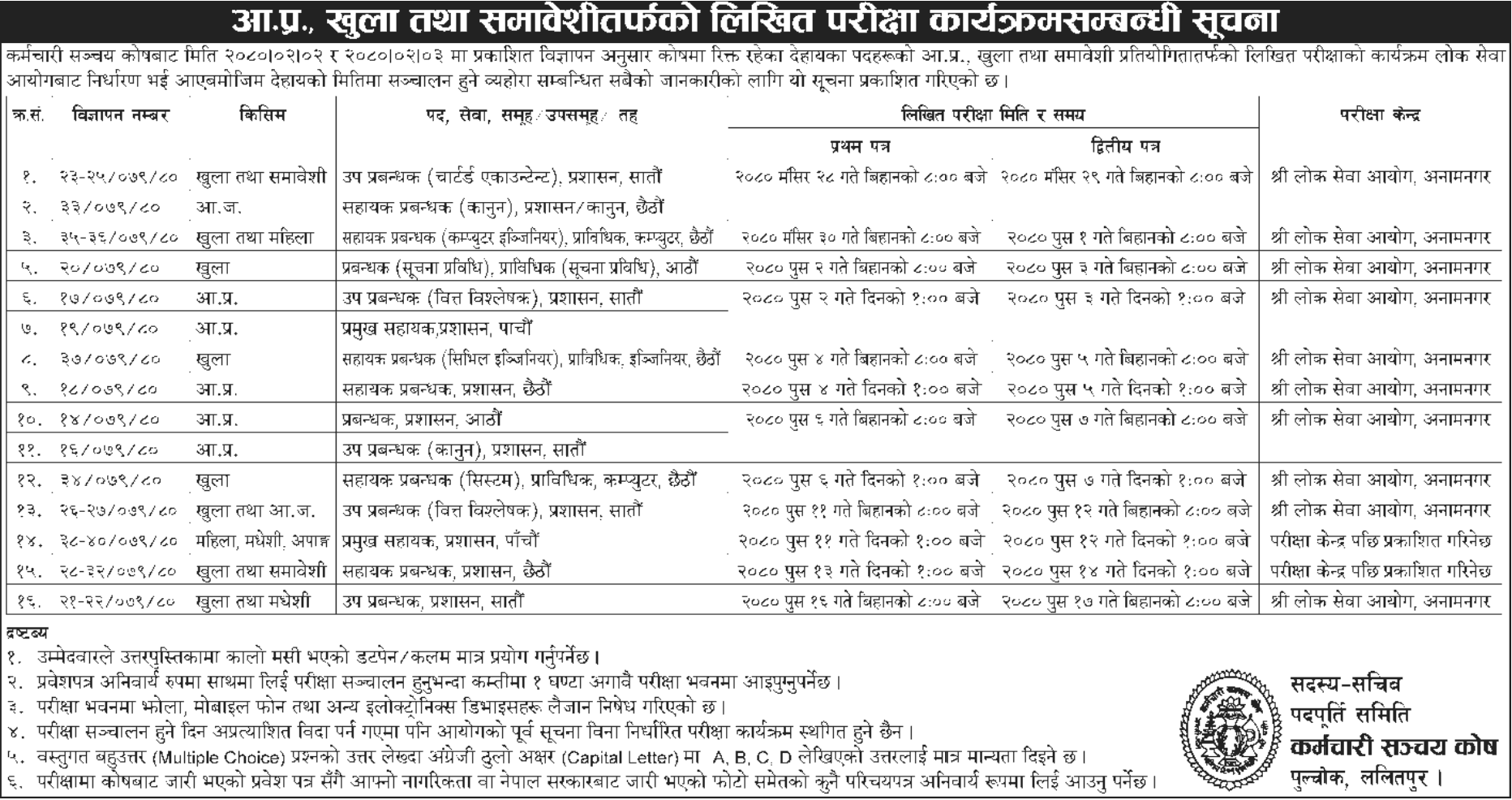 Notice
Exam Routine
Exam Center