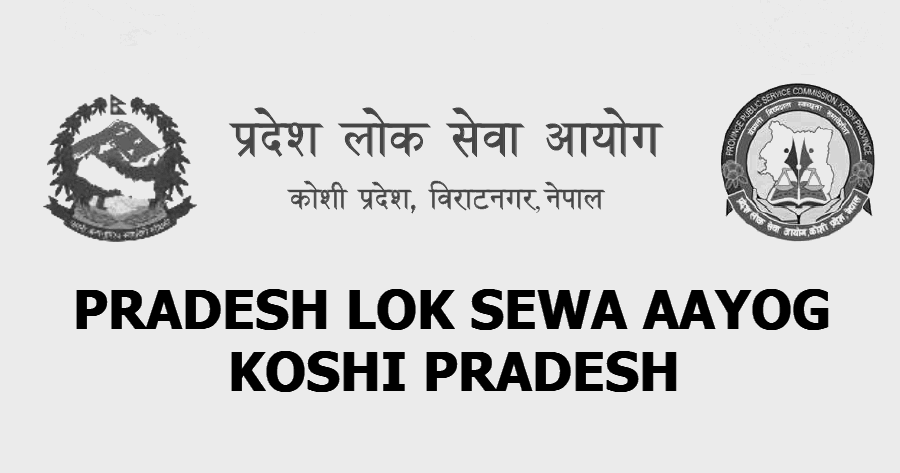 Koshi Pradesh Lok Sewa Aayog Exam Center of 4th Level Assistant:
The Province Public Service Commission of Koshi Province, located in Biratnagar, Nepal, has released a notification regarding the first phase of the written examination for the Administration Service, General Administration/Accounts Group, 4th Level Assistant/Accounts Assistant posts. This notification provides important details about the examination process, including the exam schedule, requirements, and guidelines for candidates.
Notification Details
The Province Public Service Commission has approved the application forms received through the online application system.
This notification is published to inform all concerned individuals about the first phase competitive written examination.
The examination will be conducted according to the pre-determined examination program.
Exam Schedule
Subject: General Knowledge and General Intelligence Test
Examination System: Objective Multiple Choice
Date/Time: 2080/03/02 at 8:00 AM
Duration: 45 minutes
Exam Buildings The examination will take place at the designated Examination Center in Biratnagar. The exact location will be communicated through the admit card.
Important Instructions
Admit cards are mandatory for admission to the examination. Candidates without an admit card will not be allowed to enter the exam hall.
Candidates should arrive at the examination center one hour before the scheduled exam time to locate the exam room.
Admit cards will not be distributed from the examination hall.
The use of calculators, mobile phones, smartwatches, and similar electronic devices is strictly prohibited in the examination hall.
Only black ink should be used on the answer sheet.
Along with the admit card issued by the commission, candidates must bring a valid identification document such as a certificate of citizenship, voter's identity card, vehicle driver's license, or a photo identification card issued by a government office.
In the event of an unexpected holiday on the day of the examination, the exam will not be postponed unless notified in advance by the Commission.
The Province Public Service Commission has provided this notification to inform all concerned candidates about the first phase written examination for the Assistant/Accounts Assistant positions. By following the provided guidelines and preparing adequately, candidates can ensure a smooth and successful examination process.

PPSC Koshi
Notice
Exam Center
Koshi Pradesh