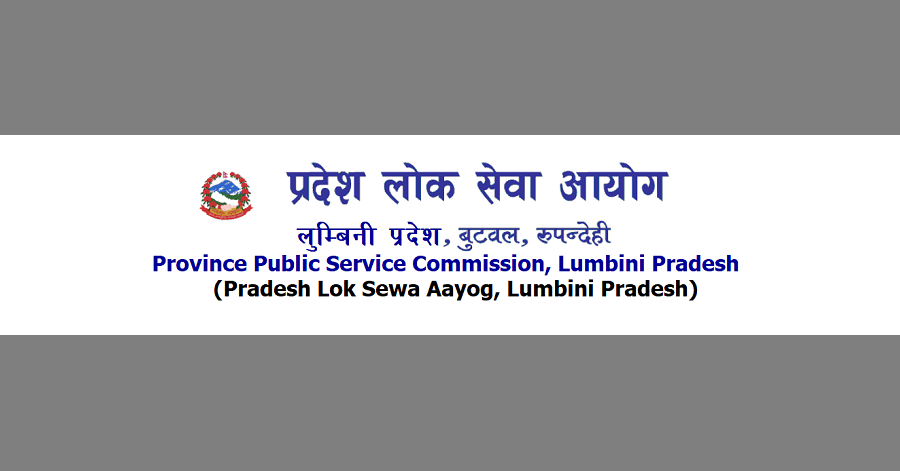 Lumbini Pradesh Lok Sewa Aayog 4th Level Assistant Second Phase Exam Center
The Province Public Service Commission, Lumbini Province has announced the second Phase of the written examination for Assistant Level 4th Level Non-Technical Post First Phase. Here are the important details and guidelines for the exam:
Exam Date and Time:
Second letter: 2079/12/04 at 7:00 am
Third letter: 2079/12/04 at 2:00 PM
Exam Centers: The following examination centers have been designated for the purpose of conducting the second round of written examination:
Guidelines:
To ensure smooth and fair conduct of the exam, all candidates are requested to follow the below guidelines:
Admit Card: It is mandatory to bring the admit card to the exam center. No candidate will be allowed to enter the examination hall without the admit card. Candidates must arrive at the examination center at least one hour before the commencement of the examination, taking the admit card along with the citizenship certificate with them.
Prohibited Items: Candidates are prohibited from bringing bags, books, copies, documents, mobile phones, smart watches, and electronic devices inside the examination hall.
Pen: Only black ink pen should be used in the exam.
Schedule: The examination will be conducted according to the schedule determined by the commission. The examination will not be postponed as per the scheduled program without prior notice of the Commission.
Admit Card Download: Candidates who are not able to download the admit card can participate in the exam only by reaching their exam center one hour before and taking the copy admit card.
Candidates are advised to follow all the guidelines mentioned above to avoid any inconvenience during the examination.
PPSC Lumbini
PPSC
Exam Center
Butwal