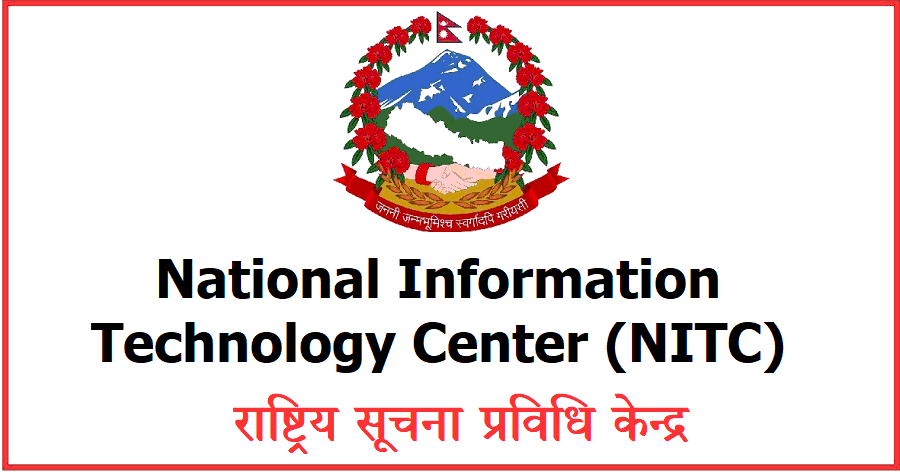 Government of Nepal, Ministry of Communications and Information Technology, National Information Technology Center (NITC), Singha Durbar, Kathmandu notice regarding the publication of shortlisting of contract service posts and written examination.
As per the advertisement published in this center on 2078-10-17, applications were invited for various positions through open competitive service contracts; The list of approved candidates has been published on the website of the Center www.nitc.gov.np.
Note:
A) Candidates must arrive at the examination center 30 minutes before the commencement of the examination with the identity card.
B) Admission can be downloaded by logging on to www.vacancy.nitc.gov.np from 2078-12-06
List of Applicants Approved for the post of Computer Operator
List of Applicants Approved for the post of Computer Technician
List of applicants whose applications for the post of Electrical Overseer have been approved
List of applicants whose applications for the post of Electrical Engineer have been approved
List of applicants whose applications for the post of Computer Engineer have been approved
List of applicants whose applications for the post of Information Technology Director have been approved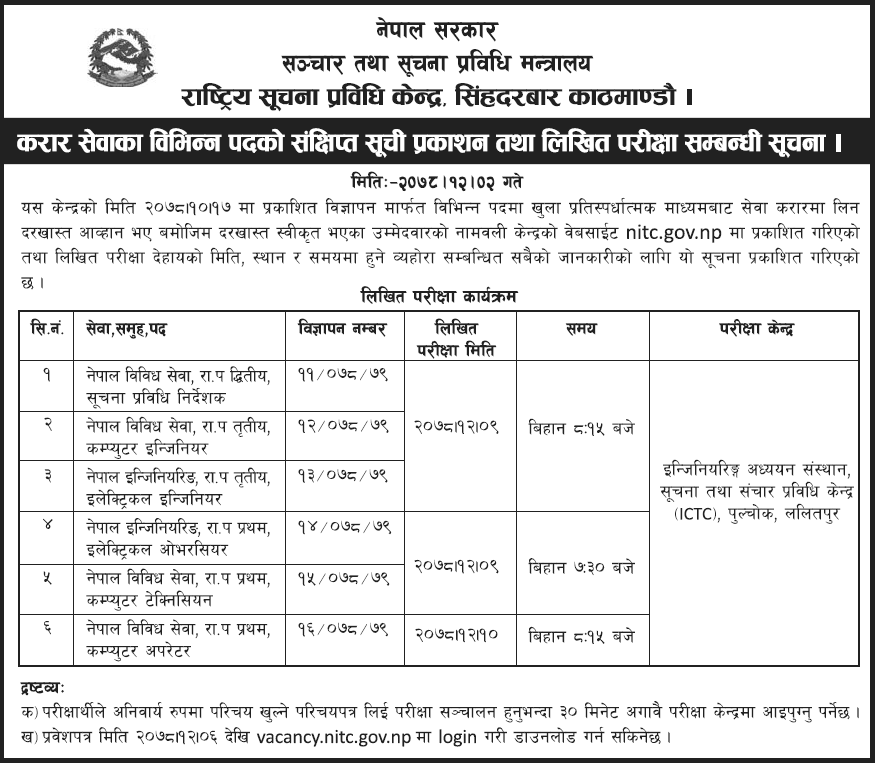 Exam Routine