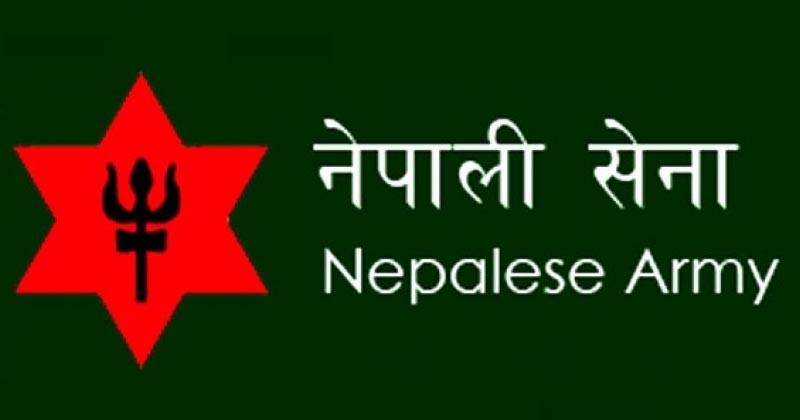 Nepali Army Written Exam Center Ilam for Sainya Post:
The Nepali Army has released a notification about the establishment of the examination hall for the upcoming written examination for the Sainya Post. This crucial information is pertinent for candidates who successfully cleared the pre-medical and physical examination rounds. If you are among them, here's what you need to know to get well-prepared for the D-Day.
Important Dates and Details
Advertisement Number: 079-80/69
Exam Date and Time: 2080/05/30, 1:00 PM
Duration of Exam: 2 hours and 30 minutes
Location: Charali Barracks, Jhapa
Operated By: PSC Ilam Office
Arrival Time
Candidates are advised to arrive at least two hours prior to the exam commencement for biometric attendance.
Mandatory Guidelines for Candidates
The Nepali Army has laid down several essential guidelines to streamline the examination process.
Writing Instruments
Use only dot pen or pen with black ink for marking answers on the answer sheet.
Objective Questions
Answers should be written in capital letters A, B, C, D for objective multiple-choice questions.
Penalties for Incorrect Answers
20% of marks will be deducted for incorrect answers in objective multiple-answer questions.
Admit Card & Identification
No admit card, no entry. Carry your admit card along with a citizenship certificate or any valid photo ID issued by the Government of Nepal.
Prohibited Items
Mobile phones and electronic devices are strictly prohibited inside the examination hall.
Compliance
Follow all instructions given by the personnel employed in the examination hall.
Additional Information
Even if the exam day falls on a public holiday, it will not be postponed unless notified by the Commission in advance.
Contact Information
Phone: 027-523062
Fax: 027-524755
Website: http://www.psc.gov.np/
Email: [email protected]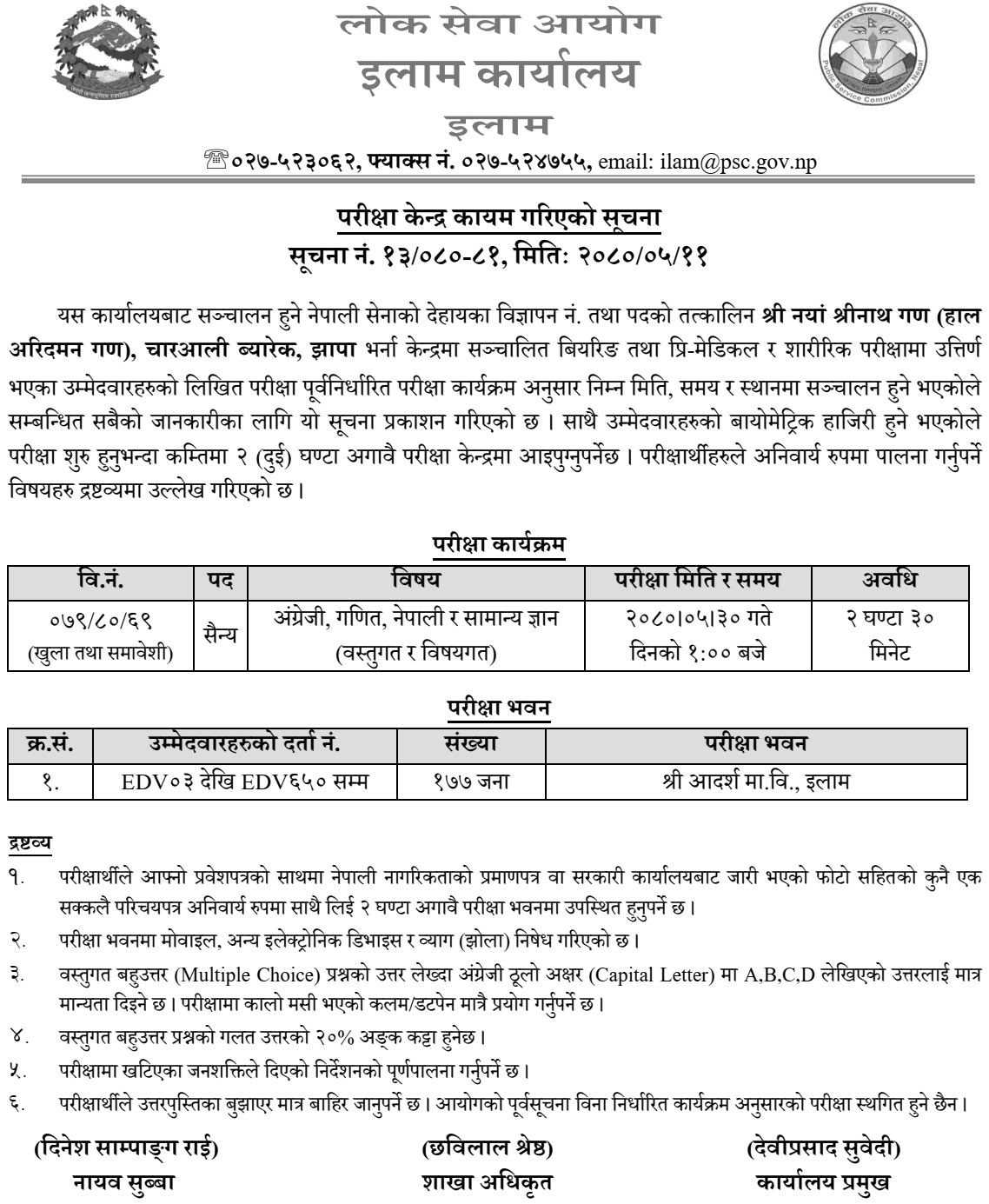 Nepal Army Sainya
Exam Center
Ilam
Nepal Army Exam
Nepal Army